Disclaimer: Eventbrite is the inspiration for this event.
Saturday, February 17th was Random Acts of Kindness Day, and even though I am late in getting this post up, I feel that it's important to discuss ways to volunteer and get involved with your local community. In recognition of this day, Eventbrite asked me to share a bit more about the non-profit organization that I work with; Canine Companions for Independence. For those of you who are unfamiliar with Canine Companions for Independence:
"Canine Companions is a 501(c)(3) non-profit organization that enhances the lives of people with disabilities by providing highly trained assistance dogs and ongoing support to ensure quality partnerships. We provide our dogs and support services free of charge to recipients."
When did you start getting involved with Canine Companions for Independence?
In December 2014, I started volunteering with Canine Companions for Independence East Bay Miracles chapter. As a marketer, I volunteered to help with the chapter's social media and PR outreach. A little over 3 years later, I still volunteer with the chapter and try to find new opportunities to raise awareness online about Canine Companions for Independence.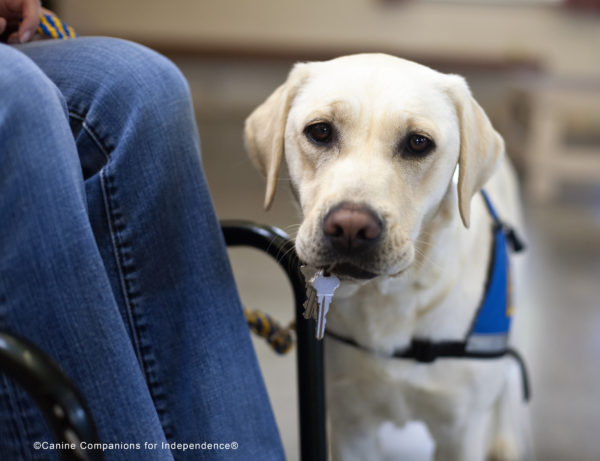 What events have you attended for this organization?
Canine Companions for Independence East Bay Miracles attends and participates in anywhere from 2-5+ events each month. DogFest is our biggest fundraiser of the year, which I attend and help promote. Since 2014, we have hosted this event in October. This past year it was so close to Halloween so there was a costume contest, and Rooney attended as a taco.
What would you like to get more involved with?
Honestly, one day I would like to be a Puppy Raiser. For those who aren't familiar with the journey of a Canine Companions for Independence Assistance Dog, I'll share the quick highlights:
Puppies are born and raised for the first 8 weeks of their life by a volunteer Breeder Caretaker, who is responsible for taking care of the mom and the puppies.
At 8 weeks the puppies are turned-in to headquarters where they are then sent to live and train with their volunteer Puppy Raiser.
From 8 weeks to roughly 16 months of age, a volunteer Puppy Raiser is responsible for the exercise, grooming, feeding, socialization, and all the necessary healthcare requirements of their puppy.
At about 16 months of age, the puppies are returned to their Regional Canine Companions center for professional training. At this location, the dogs will receive 6-9 months of professional training. During this time they are evaluated for health, temperament, and ability to learn commands.
Lastly, if a dog is selected to be one of the 4 types of Canine Companions Assistance Dogs (Facility Dogs, Hearing Dogs, Skilled Companions, or Service Dogs), they then enter Team Training which is a 2 week process where they are matched with their new partner. Once the new team is formed, there is an official graduation ceremony!
Many of the people I speak with about Canine Companions think that being a Puppy Raiser is an impossible task since you have to "give up" a dog you have spent 14-20 months with in your home. While I have no doubt in my mind that turning in a puppy after providing months of the training and care is difficult, I also have no doubt that seeing the graduate or graduate team filled with joy because they are finally receiving the dog they have been waiting for, a dog that will bring them so much happiness and independence, will make everything worth it.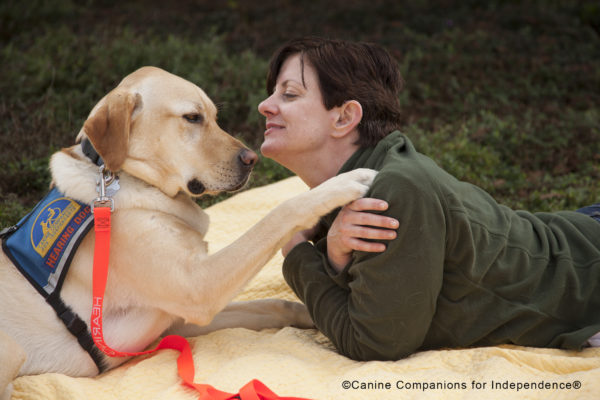 How can others get involved and do their part?
Here are 5 ways people can support Canine Companions for Independence:
Training Center Volunteer: If you live close to one of the regional training centers (Oceanside, CA; Irving, TX; Orlando, FL; Medford, NY; Delaware, OH) OR Canine Companions HQ (Santa Rosa, CA), you can reach out to the center's volunteer coordinator to see if your skills could be useful at the training center. Examples include; grooming, hosting team lunches, and administrative tasks.
Be a Puppy Raiser! (outlined above)
Be a Breeder Caretaker (must live within 90 miles of Santa Rosa, CA)
Participate in DogFest Walk 'n Roll! DogFest is Canine Companions for Independence largest national fundraiser! These events are so fun to attend, and we are always looking for volunteers to help us with day-of activities.
Donate: Canine Companions for Independence is able to provide assistance dogs to people with disabilities free of charge because we have a large network of volunteers and donors.
In the past 3 years I have met so many incredible people and families who have benefited from a Canine Companions for Independence assistance dog. Graduates have shared their stories which range from their service dog improving the way people greet them, or improving their relationships with the people they live with, and ability to have their own job. If you have any questions, please feel free to comment below, I would love to share more info about this organization.
Now it's your turn! Who do you volunteer with? What organizations do you support?