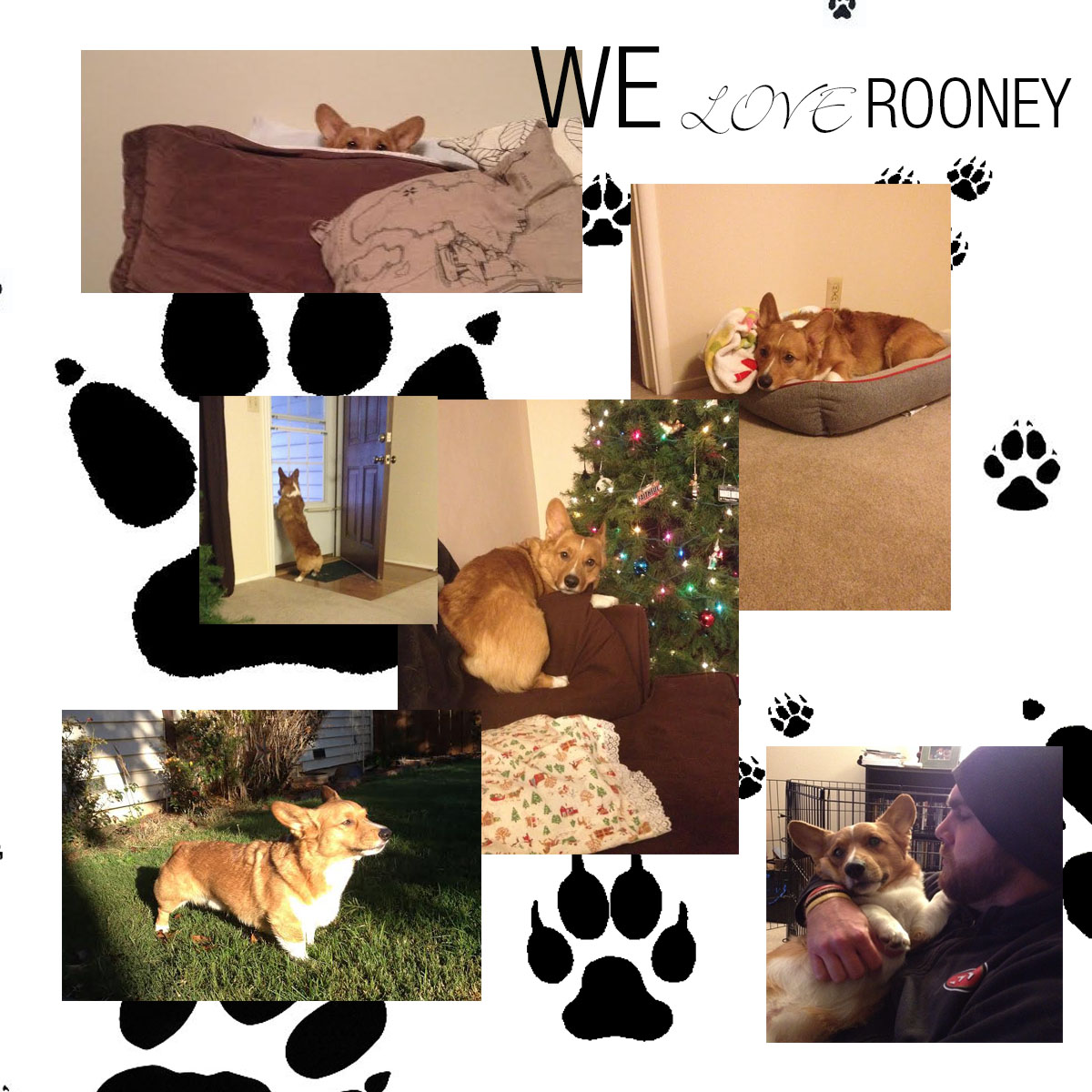 I was informed by the lovely Lily at Personal Creations that today, February 20th, is Love Your Pet Day. Personal Creations is a website that allows you to send personalized gifts for the people and pets that you love. They have a wonderful section for pets that has beautiful memorials, and gifts that can help you spoil your pet.
So Lily sent me an email, and she said, Personal Creations has created the Pampered Pups Project that wants to celebrate our love for pets, by celebrating what makes our pets unique, and ultimately what makes us want to spoil them.
Many of the things that come to mind, when I think about why we love Rooney, are things that Rooney does on a regular basis, like digging at the carpet, running around the house and making noise, or jumping like a baby goat when he gets scared. When I think about these things, it makes me realize that ultimately, its Rooney's character and energy that makes him unique, and brings so much love into our lives and our family.
I'll explain what I mean with a little story…
There is a dog park near by that Rooney and I frequent often. One day, shortly after we adopted him, I decided to take him down to this dog park. This particular dog park has a big dog side, and a small dog side. Based on what I knew about Rooney at that point, I had a feeling that he would fit in well on the big dog side.
As we entered the dog park gates, I could see many dogs flocking to the entrance to get a good sniff of the newbie. Rooney scrambled in a few feet before 2 Malamutes, 2 Boxers and a Rottweiler came barreling toward him, and used him as a minor speed bump on their course of play.
After tumbling about under the 20 paws that came his way, Rooney shook his head, and took off running with the biggest smile on his face, I took this as a "Mom! I love this place!!".
Rooney's sense of adventure and fun is a true testament to his character, and this is why we love to spoil him. Whether we get him special treats in the mail, or the special comfy bed so that he sleeps well so he can play hard, it's all part of showing him that we love him.
So today, think of what makes your pet unique, and how you can show them you love them.
Please stop by Personal Creations website, here.
Please be sure to also check out their Facebook page, here.