Have you checked out our new online store yet?
Do you need some treats, toys, or maybe doggie stairs? If so, please order!
I made an order myself and received this new Kong toy for Rooney.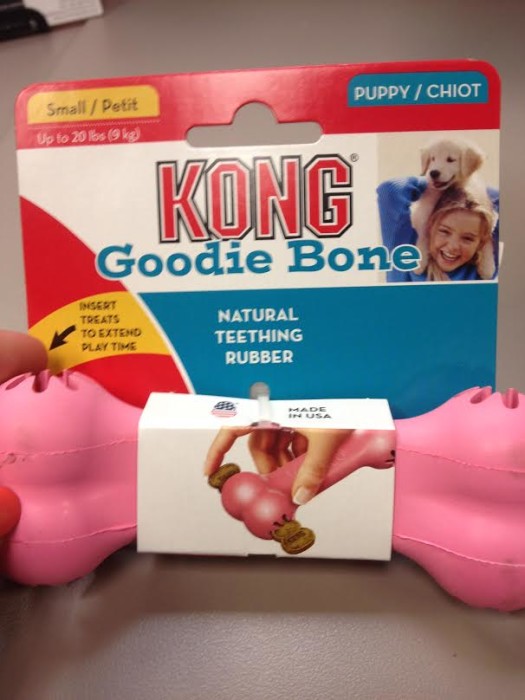 If you haven't ordered anything yet, you may be in luck!
I have five $10 coupons to giveaway to my loyal readers who would like to make a purchase.
Some of the store prices are so cheap, you may not even need to pay for shipping!
All you need to do to receive a coupon code is subscribe to My Kid Has Paws (below or in the sidebar).
Then leave me a comment saying you have subscribed!
It is that easy!