I was recently contacted by a wonderful group of people regarding a beautiful dog named Buddy.
Buddy was a handsome Chocolate Lab who loved nothing more than to go swimming and be active.
One day, his mom noticed that he was looking a little thin, but his energy seemed completely normal. After he came into her room and slumped on the floor panting heavily, his mom took him to the vet to make sure there were no serious health implications. The vet was unable to identify what was causing Buddy to loose so much weight, and before they could get his health under control, it seemed that Buddy was fading fast.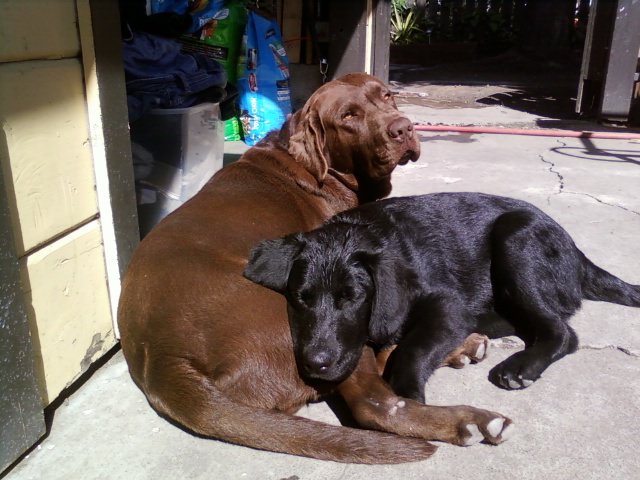 The veterinarian recommended seeking a specialist, and her friend recommended they go to UC Davis Veterinary Hospital for more specialized care and treatment. At UC Davis, they discovered that Buddy had contracted a rare form of Lyme Disease that is normally only present on the East Coast. Unfortunately, for Buddy, this discovery came too late. The doctors realized that he had severe intestinal bleeding, and surgery wouldn't necessarily produce any positive results for Buddy or his family. Even if they were able to repair some of the damage caused by the disease, his quality of life would have been compromised. The family made the difficult decision to say goodbye.
Buddy didn't make it, and now their family is devastated and drowning in veterinary bills.
It is so difficult to know a family gave all that they could, and they still lost their baby boy.
How can we help?
This family, and their close friends, are soo amazing that they are coming up with creative ways to raise funds.
They have a site available on GoFundMe.com where you can donate to the family directly, here.
OR
If you live in the Bay Area, we will be having a Garage Sale to try to help Buddy's Family on April 19th in Pleasanton.
You can either donate items before April 19th to be sold at the garage sale, bake goods to be sold at the garage sale, or come by and do some thrifty shopping and help out a great family!
If you would like to donate items or bring baked goods please contact Loretta 925-570-0710.
If you would like to attend the Garage Sale please visit 1262 Quarry Lane, Suite C in Pleasanton, California!
If you are busy that day and cannot donate, please share this flyer on your social media pages! Every little bit helps!