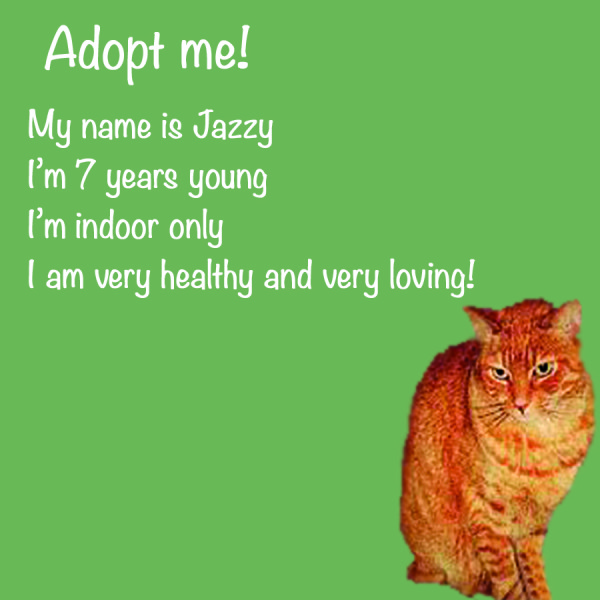 Hello all!
My cousin recently contacted me because his newborn daughter has developed an allergy to cats.
Unfortunately this means that both of their cats had to find new homes.
Jazzy is a 7 year old spayed female, who is very healthy and up to date with all of her shots. She is very sweet and affectionate. She has been indoor only her whole life, and she gets along great with other cats.
Please send me and email if you are interested: mykidhaspawsblog at gmail dot com. Please feel free to share this poster.
Anyone who has been involved in animal rescue knows how hard it can be to find an adult cat a new home, so lets put forth our best efforts!
Thanks everyone!!