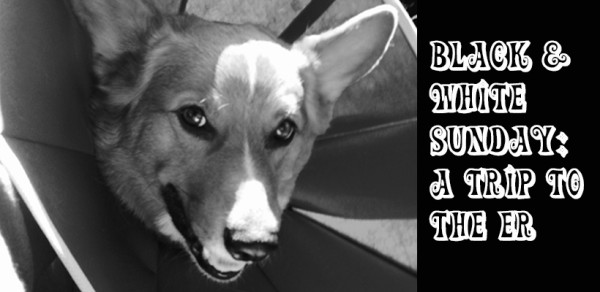 It all started Friday night when suddenly Rooney seemed lethargic. He didn't want to get up or move and normally he wants to play. I went over and checked his gum color and CRT (which I made a video on how to do so for your own pet here). His gums were nice and pink and he didn't have any vomiting or diarrhea. When we tried to get him to come to us with a treat, and he hardly wanted to move, I knew exactly what this was.
Some of you may know that Corgis are very prone to disc disease like degenerative myopathy (more detailed post to come soon), but they can also slip discs in their spine living their every day life. This is something we were very aware of when we decided to adopt a corgi. We knew at some point, Rooney was likely to slip a disc and surgery may be necessary.
What is most interesting about this type of injury is that you won't necessarily know when their disc slipped. For example, Rooney did not yelp, there was no jump down from the couch or bed, there was no playing, no nothing. All of the sudden, he just didn't want to move.
When a dog slips a disc, one of the discs between their vertebrae has bulged or burst and is now pressing into the spinal cord space and onto the spinal cord, so they become both weak and painful in their back (PetMD). In Rooney' case, this slip occurred in his lower spine.
This type of injury is common in most "long-back" breeds like Bassets, Dachshunds, and Corgis. I have seen these cases come through the vet hospital before, and I know that the faster they are seen and treated, the better. Therefore, within an hour of noticing Rooney not being himself, we were at the emergency room.
Luckily, here is the Bay Area we have a great Emergency group called Sage Emergency Centers. They took Rooney to the back to be evaluated by the vet, and he was so painful they had to give him pain medicine before the doctor could complete a neuro exam on him (a neuro exam checks their neurological signs which include checking responses in their legs to see if there is any spinal cord damage).
Once the doctor was able to do an exam, she told Matt and I that she believed he had slipped a disc because he was very painful in his back and abdomen, and the next thing we should do is take him to see the neurologist. They didn't have a neurologist available until the morning (since it was about 11:30pm), and there was only a neurologist available in their South Bay location. She recommended that Rooney stay the night and receive pain medication and anti-inflammatories, and then we transfer him to the neurologist in the morning, which is exactly what we did.
Yesterday morning we picked Rooney up and his energy was much better although his ataxia, or loss of balance, had increased overnight (PetMD). At this point, our fear was that he would need spinal surgery, so we had our fingers crossed that we could possibly treat this injury with medication and rest.
By the time we got the the neurologist's office (another SAGE facility), Rooney was feeling perky and ready to play despite being wobbly in his hind end. The neurologist concluded that his energy was so good, and his symptoms were so minor that we could try conservative treatment.
So Rooney is home with us now,the doctor said it was imperative to limit his movement or activity, so we have him confined to our small living room all day with no place to jump up, and he is crated at night and when we leave. He is feeling really well at this point, and the pain medication and anti-inflammatories seem to make him comfortable. However, we are not yet in the clear. Rooney has a recheck on Friday and if his symptoms are worse by then, or they get worse throughout the week, we will have to take him in for an MRI and for surgery. So please put good happy, no surgery vibes out there for us 🙂
Some of you may be thinking, wow an overnight stay and the hospital and specialty consultation, that must be expensive! Well, what made this whole experience financially easier is that we have pet insurance! I have written about the benefits of pet insurance before, and now we can give our own testimonial. I won't write about the details until everything is said and done, but let me tell you, having pet insurance makes these moments a lot easier, because we can make our decisions based on what is best for Rooney, not necessarily what we can afford.
To get a free quote for pet insurance click the image below, and if you have any questions please feel free to leave them in the comments.
Also, I want to wish all fathers out there a Happy Father's Day!
I am so lucky to have such a great dad who I know reads this blog every day to support me because he knows it is important to me. Dad you are my hero!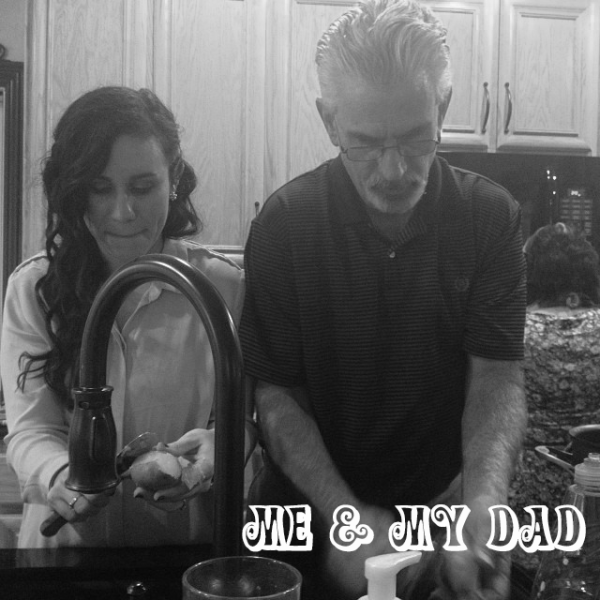 Also, I am so fortunate and so grateful to have a wonderful husband who is always there for me, and supports me every step of the way. He has also been the best dad to Rooney and I wouldn't know what I would do without him.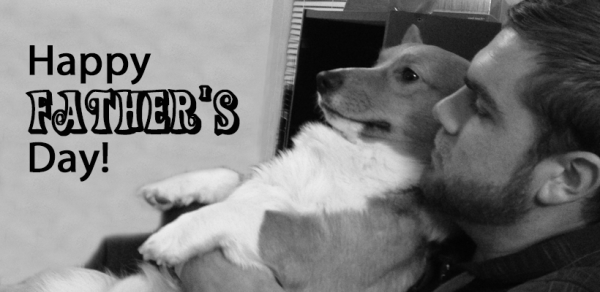 Happy Father's Day to my Father-in-Law Mike! Matt and I truly appreciate all the love and support that you give us! Thank you!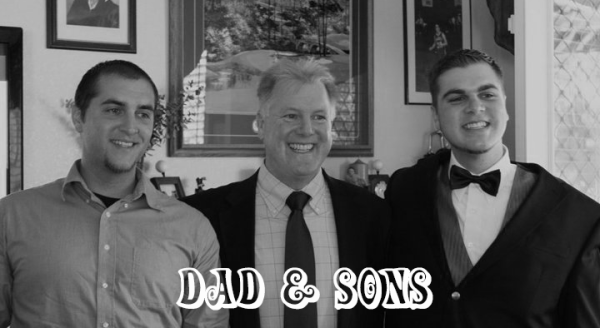 Enjoy your day everyone!