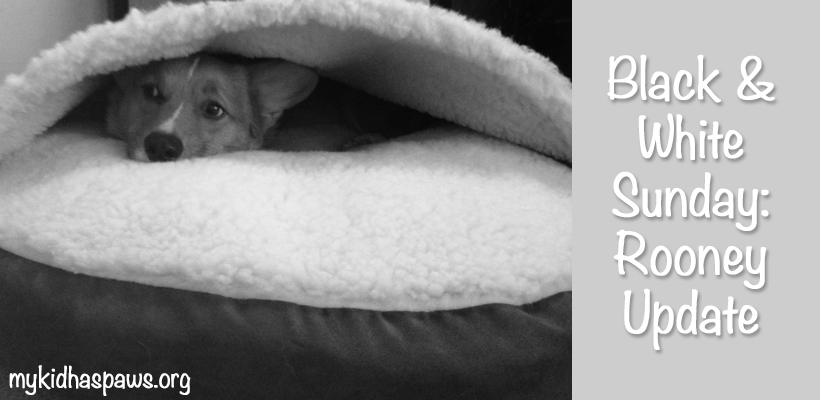 Rooney is loving his new cozy cave! It also fits him much better than it did me!
For those of you who read our post from last Sunday (here), you know that Rooney slipped a disc in his back last weekend, and had to make a solid recovery this week in order to avoid surgery.
Well, no surgery for now 🙂
Rooney's ataxia (wobbliness in hind legs) has almost completely gone away and he is continuing to move around very well at this point. He no longer needs to be in his crate 24/7 which is GREAT news. He now can roam our living room and can have three 10 minute leash walks every day.
We have another recheck on July 3rd, and we hope to report good news again. We are so grateful for all the love and support we received when Rooney was injured, it truly meant a lot to us.
Have a great weekend everyone!
Also, GO USA!!