At the BlogPaws conference this year I met Brie from Mayer & Associates (PR firm) and she reached out to me to help spread the word about the @DOGforDOG campaign to try to win a years supply of DOGSFOOD for your favorite shelter!
DOGforDOG is a company built entirely upon the premise that for every item sold, they give to a shelter dog in need.
"You buy one, we give one"
They have premium dog food, treats and even DOGSBUTTER! They have gained an excellent reputation for their products and have now designed to start a new campaign.
This campaign works by posting pictures of yourself with the following document:
Underneath the the "FEED A SHELTER" section, you nominate your favorite shelter using their Twitter handle, just like I did in the below picture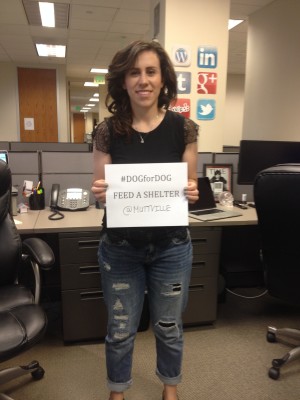 I chose to nominate Muttville Animal Rescue which is located in San Francisco. The reason I like their rescue so much is that they take special interest in adopting and rescuing senior dogs.
Once you take your photo, you want to be sure to Tweet out your photo with the hashtag #DOGforDOG.
Many celebrities have also participated in this competition which serves as great publicity for all rescues and shelters involved!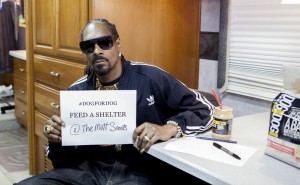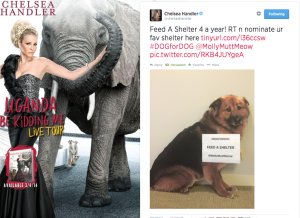 So be sure to print out the document and start Tweeting!!
Good luck Muttville I am rooting for you!
If you have any questions or need more information feel free to leave me a comment below, or visit www.dogfordog.com/feedashelter