As much as we hate to think about it, it happens…to each of us at some point, and we're faced with saying goodbye to our loved ones as they cross the rainbow bridge.
When that happens, we all turn to our friends and family, and seek comfort in our memories, but sometimes it is nice to have something tangible as a memorial piece.
At Pleasanton Veterinary Hospital, where I occasionally still work as a vet tech, we offer clients the opportunity to receive a paw print. Using clay and other supplies we keep on hand, we take the time to make clay paw print memorials for those who would like to have a keepsake of their pet. We also paint the mold and add ribbons so it can be hung.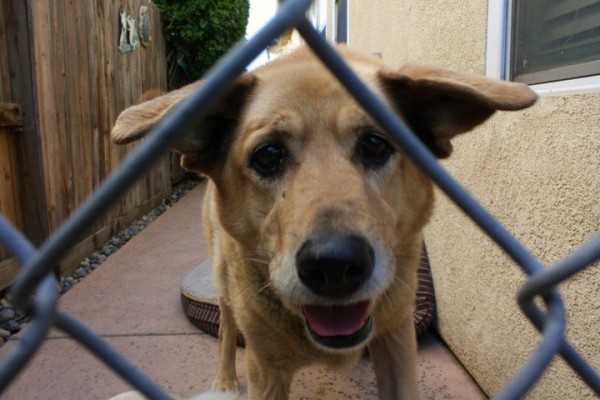 When we lost Rocky back in 2012, I received a paw print along with his ashes, and I keep them both in my office next to a picture of he and I at my wedding. That memorial truly means a lot to me, and serves as a reminder of the great times we had together.
I love that we at the hospital make memorials for our clients, but not all hospitals do, and paw prints can be time sensitive. If you want another way of memorializing your pet — or you would like to help a friend embrace memories of a pet, you can visit www.personalized-urns com to order an urn or memorial vase.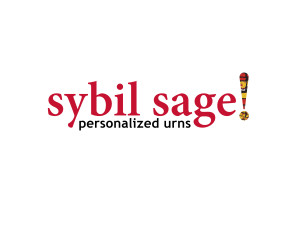 Recently I was contacted by a very talented artist named Sybil Sage who dedicates her time to making beautiful mosaic artwork. In addition to vases, lamps, and picture frames, she creates personalized urns.
Sybil was inspired to start making pet urns after she herself experienced the loss of a pet. Each urn is customized with the client's choice of colors and photos. The pet's name and other memorable items can also be included.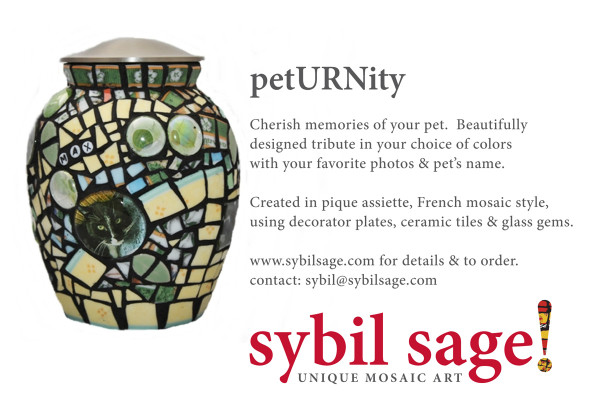 What if I don't need an urn?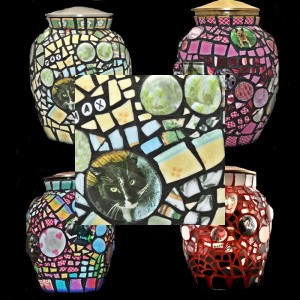 Sybil also makes beautiful personalized vases. What better way to remember a pet than to put flowers and a vase on their favorite window sill? Or in their favorite room?
On a lighter note, why not get a picture frame or a vase with their pictures in it just to add to your every day decor?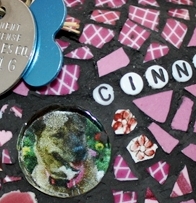 Each one of these pieces is truly amazing, and you can feel the love put in to each piece.
Please visit www.personalized-urns.com to see memorial mosaics and to place an order. To see examples of features vases, pictures frames, planters and other pique assiette items for the home please visit www.sybilsage.com . These, too, can be custom ordered and personalized.
All of my readers receive a special 10% discount of their order (one per household) by mentioning My Kid Has Paws when you place your order!
Disclaimer: In exchange for my honest opinion, Sybil provided me with a discount for my readers.