Hello Everyone!
Today I am participating in a Blog Hop hosted by SlimDoggy, To Dog With Love and My GBGV Life, called FitDog Friday!
For my first entry I wanted to tell you all about this great new product I learned about called PitPat.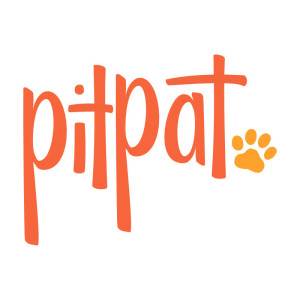 PitPat is an amazing fitness monitor for dogs! Do you wear a FitBit, pedometer, or other activity monitoring device?
PitPat will provide that same fitness information for your pet!
How does it work?
PitPat fits nicely on any dog's collar and it measures your pet's activity and then sends that information to your free PitPat app.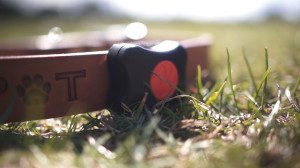 I am always curious how much activity Rooney gets while we are at work and he is at home. I ask myself, does he nap ALL day? Does he have little spurts of energy in between his naps?
PitPat will help me keep track of how much activity Rooney has gotten that day, AND how much more he needs from me!
If you have ever used an activity monitor before, you know that the first day you use it, you realize how LITTLE you move (at least those with desk jobs like myself).
Using an activity monitor reminds me that I need to get up and move around more. PitPat will do the same for your pet! PitPat will provide me with a breakdown of Rooney's walking, running, playing and resting!
If your pet needs to change (perhaps increase) their activity level, you can even set goals for activity and track your progress.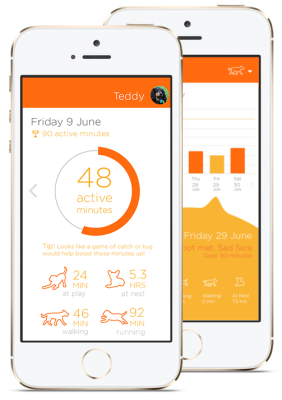 Is it expensive?
Nope! The prices start at $30, and the app is free!
Awesome! What other features does PitPat have?
Waterproof!
Durable!
Battery life of more than 1 year without recharging!
Sounds great! Where can I get one?
Well, the company has just launched and is still in the phase of raising funds, which means that you can pre-order your PitPat on their KickStarter campaign, here.
Once they have reached their funding goal, you will be notified that your PitPat will be headed to production and will soon be at your home keeping track of your pet's fitness.
Want a chance to win a specially engraved PitPat and a limited edition Founding Hound t-shirt?
PitPat was generous enough to let me do a giveaway for my readers!
Keep in mind, in order to receive your winnings, the Kickstarter campaign will have to be funded, otherwise the product might not make it to production. That means we need your help spreading the word! Feel free to use all of your social media channels to help us bring PitPat to market, AND so you can increase your chances of winning!
Keep in mind if the PitPat Kickstarter campaign is not fully funded, you will NOT be charged for your pre-order, so there is nothing to lose by backing this great product.
If you would like to double your chances of winning a PitPat, you can hop on over to their Facebook page to enter their photo contest, here!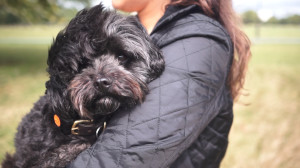 Happy Friday everyone!
Disclaimer: My Kid Has Paws was invited to review this product by PitPat, and to give our honest opinion.