Each week, Rooney and I will pick a pet product we believe improves the lives of pets and pet parents. 
Have you heard of pawTree yet?
If you haven't, you may be missing out on the single easiest way to provide high quality and nutritious food for your pet.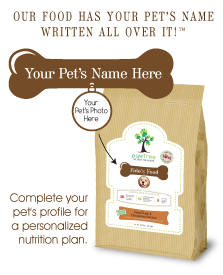 I was lucky enough to meet some pawTree representatives at BlogPaws 2014 and learned all about their unique solution to providing food for your pet.
As a pet parent, it is important to understand that providing quality nutrition for your pet is the first step in providing them with a better quality of life. Think about it like this…would you feed your kid McDonalds every day for every meal? Probably not, because that would give them low energy, poor digestive health, and poor nutrition traits like brittle hair and pale malnourished skin. Not to mention, you would be putting them at risk for childhood obesity.
Well, if you aren't doing your nutritional research for your pet, you may be giving them the doggy equivalent of McDonalds.
While working as a veterinary technician, I was asked on a daily basis which dog food I thought was best. The truth is, there are many schools of thought when it comes to nutrition (future post alert): raw diet, natural diet, dry food, wet food…..and sooo many more.
However, most veterinarians that I have worked with believe that, like humans, you can determine which diet is best based on your pet's overall appearance and energy. Also, you can tell if their body is agreeing with their food based on the size and consistency of their bowl movements.
At the end of the day, the million different options can be overwhelming and stressful for a pet parent, so pawTree decided to make it easy for you.
pawTree provides customized nutrition plans for your pet.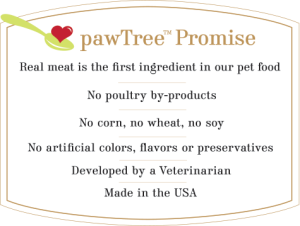 When you sign up to create a profile for your pet, your provide some information that will help form a customized nutrition plan.
You provide:
Age
Gender
Neutered/Spayed
Weight
and Energy Level
All of this information plays a factor in how much, and what kind of food, your pet should be eating.
You also indicate if your pet has any allergies, and what issues you are hoping to address: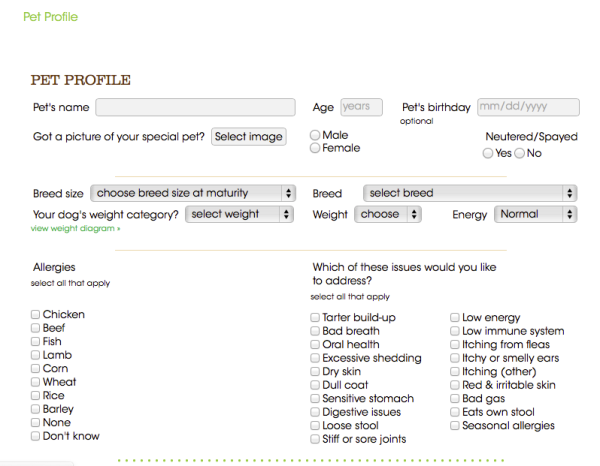 For example, when I filled this out for Rooney, I indicated that I was hoping to help Rooney with his Seasonal Allergies, Tarter build-up, and Stiff or Sore Joints.
After making my selections, Rooney received the Real Turkey and Sweet Potato recipe in the mail, and you bet he was anxious to get that open!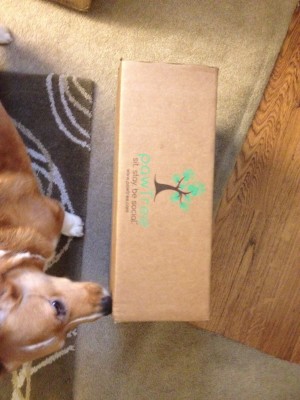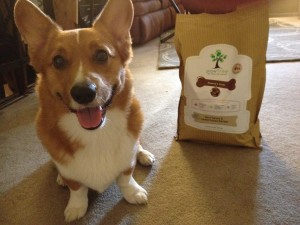 I will say throughout the summer Rooney's allergies seemed to be less severe than past summers. I also like the idea of feeding Rooney food that I can easily identify, like Turkey and Sweet Potatoes.
Does your pet have issues that could be addressed with nutrition?
If so, you can give pawTree a try! Click here to create a profile for your pet, and get their customized nutrition plan.
The best part is, that you can change your pet's diet along with their lifestyle. For example, when they start to get older and possibly less active, you can update their profile to reflect their activity level. This will help you keep your pet healthy throughout all stages of their life!
What else does pawTree offer?
Well, if you want to cover the cost of your dog's nutrition, you can become a petPro!
That's right…by getting others to sign up, you can earn credit toward your pet's food! Additionally, you will be educating other pet parents about the importance of nutrition!
Not interested in becoming a petPro, but want to save?
Your can join the pawClub and received discounts and earn points as you provide high quality nutrition for your pet!
Also, if you get 3 of your friends to sign up as pawClub members, you can earn free food!
Does pawTree sound like something that would benefit your pet?
Please see the video below to find out even more information about pawTree…
Disclaimer: Rooney and I were provided with a bag of pawTree food in exchange for our honest opinion.