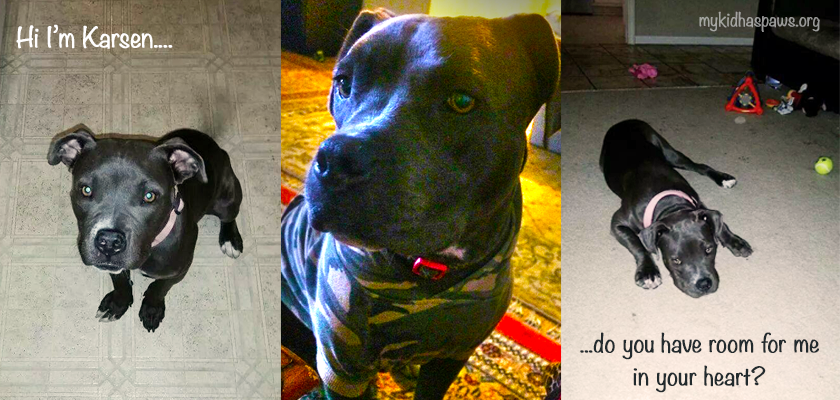 Hi everyone, this is Karsen!
This stoic girl is only 7 months old and she has already had a rough life.
Her original owner fell on hard times and had to move in with her father. When she brought Karsen with her, her father mistreated this poor baby girl.
She has been left outside in the 100 degree heat, kicked, and burned by cigars. The father even went as far as to threatened her life.
My friend Kim, who has rescued Bella the Basset, Bentley the Bulldog among so many others, moved quickly to get Karsen out of that abusive situation and she is currently fostering her until she finds her forever home.
Karsen thought she had a forever home a few weeks ago, but the kids were a little too rough with her.
She is 7 months old and would do best in a home with older children (+5 years). She takes some time to get used to other dogs, but gets along with them just fine. She is located in the Bay Area.
Do you, or anyone else you know, have room in your heart for Karsen?
As always, we appreciate any share, or outreach you can do to help find this girl her forever home.