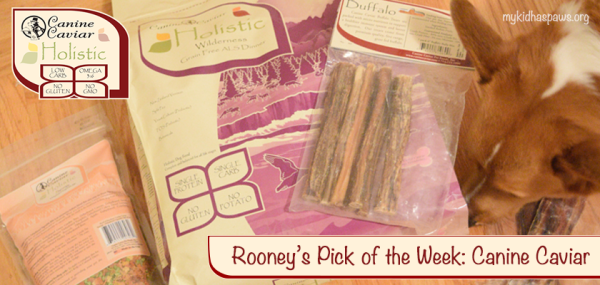 This post is sponsored by Canine Caviar and the BlogPaws Professional Pet Blogger Network. I am being compensated for helping spread the word about Canine Caviar Holistic Pet Food, but My Kid Has Paws only shares information we feel is relevant to our readers. Canine Caviar is not responsible for the content of this article.
I have always been a big proponent of natural and holistic remedies when it comes to improving the health of both humans and pets. While working at the vet hospital I was exposed to many different types of holistic remedies including herbs and acupuncture, but I never completed a food trial with a holistic food. So I jumped at the chance to try Canine Caviar for Rooney.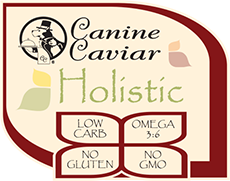 Canine and Feline Caviar was established in 1996, and they pride themselves in providing their customers with a high quality and affordable pet food!
Rooney and I were given the opportunity to try Canine Caviar's Wilderness Grain Free food. In addition to their Dried Sweet Potato Treats, the Synergy Dehydrated Vegetable Mix, and the Buffalo Treats.
What did Rooney like about it?
Rooney couldn't tear himself away from the box from the second it was brought in the door. I can say for certain that Rooney loved the smell of each and every item they sent us to try. You can tell by the pictures of him in the way while I was trying to take my product shots.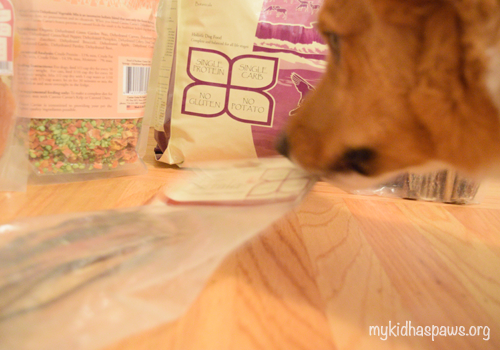 Rooney was also suffering from some serious allergies, but since he started eating Canine Caviar, his itching has decreased about 30% and I hope his itching continues to decrease as Rooney continues on this diet.
What did I like about Canine Caviar?
As a pet parent, there are several things that I look for in my dog's food.
1) I want it to provide the right combination of nutrients that agree with Rooney's stomach. I check Rooney's poops to make sure that they are a solid consistency and a normal color. The quality of Canine Caviar's formula allows your pet to easily digest their food, which provides an opportunity for your pet to absorb more nutrients.
2) I want Rooney to really like it. We have tried foods that are good for him, but he didn't really care for in the long run.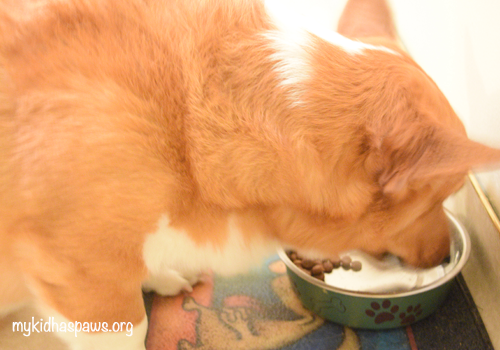 3) I want Rooney's food to provide supplements that support his skin, coat, and joints. Having had back issues in the past, I try to provide Rooney with as much extra joint support as possible.
Canine Caviar provided all of the above for Rooney throughout these past few weeks, and even more!
Canine Caviar's uniquely formulated Alkaline Based dog food contained ingredients that would help support digestive health, reduce itching, scratching, shedding. and hotspots.
Their specially designed formula is Gluten Free, contains no GMOs, is Low Carb and contains Omega 3's and 6's.
I encourage you to see if Canine Caviar is right food for your pet!