So sorry for the silence these past few days, we are hosting Thanksgiving this year for the first time, and boy oh boy is it a lot of work.
Anywho, we wanted to share with you all some Doggy Essentials that we made sure to get for Rooney's Thanksgiving dinner.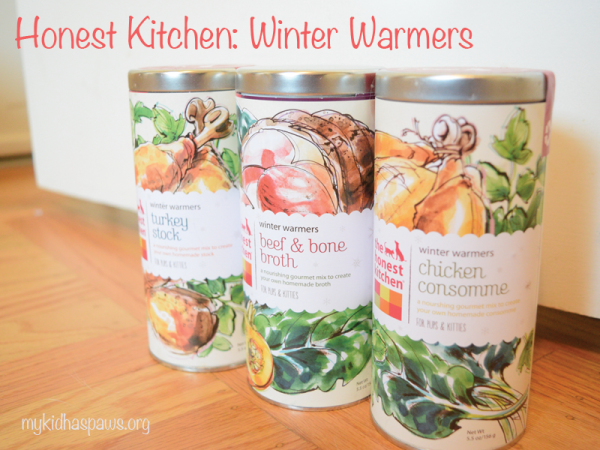 The Honest Kitchen Winter Warmers.
The Honest Kitchen is a dog food company that is hoping to change the way pet parents feed their pets healthy and fresh food. Lucy, the founder of The Honest Kitchen, decided in 2002 that there had to be an easier way to prepare the fresh food diet that she was feeding to her dog Mosi. It soon dawned on Lucy that the answer to creating a shelf-stable fresh ingredient dog food was dehydration. The food has all of the moisture removed in order to make it easy to prepare, and store. Water is added to food when you are prepared to feed your pet. The very first batch of food created in 2002 was called Verve, and it very quickly became a product of high demand.
For more information on The Honest Kitchen please see our review from earlier this summer.
These Winter Warmers are sure to make any pet's holiday dinner extra special. Be sure to click to their website to place your order for the holidays!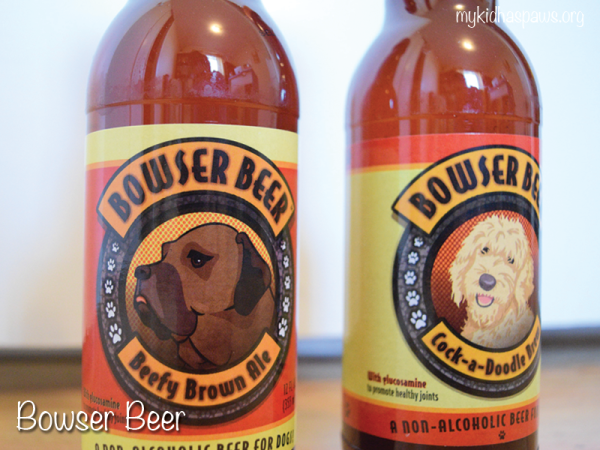 Secondly, no day filled with football is a good day without beer, and now your dog can enjoy one with you.
That's right…Bowser Beer is a nonalcoholic beer for dogs.
Bowser Beer was created by Jenny Brown back in 2007. From their inception, she has made a commitment to using 100% U.S. made natural ingredients to make her products. Their company started out with Beefy Brown Ale, and later added Cock-a-doodle Brew.
As of today Bowser Beer is doggie approved and available for you to purchase!
Bowser Beer is available at beer stores, breweries, wine shops and other pet related businesses. Now you can get a 6-pack for both you and your dog this holiday season.
With these two items, your dog can enjoy the best of the holidays with you!
How will you and your dog be spending this Thanksgiving?
Happy Thanksgiving Everyone!
Disclaimer: I was provided with samples from The Honest Kitchen and Bowser Beer in exchange for my honest opinion. My Kid Has Paws only shares information we feel is relevant to our readers. The Honest Kitchen and Bowser Beer are not responsible for the content of this article.