Each week, Rooney and I will pick a pet product we believe improves the lives of pets and pet parents. This post is sponsored by RUHA Leather . I am being compensated for helping spread the word about RUHA Leather, but My Kid Has Paws only shares information we feel is relevant to our readers. RUHA Leather is not responsible for the content of this article.
The week we adopted Rooney, we went to the store to pick up the basics: leash, collar, harness, food container, food, treats, etc.
By the third week we had Rooney, we had already gone through 1 harness and 1 collar. We quickly realized that if Rooney had a fabric collar he was going to chew through it (the harness, he didn't like all together). So we knew we had to get him a leather collar, and we did. We also got him an I.D. tag.
The I.D. tag's information came off within a few months, and after years of swimming though lakes, and pools of mud…Rooney was in need of a new collar.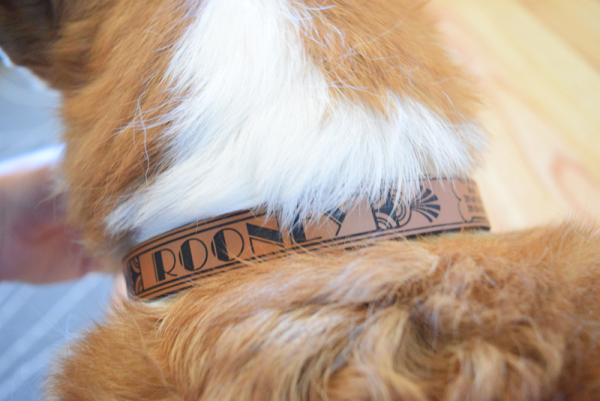 Enter RUHA.
Rooney and I were contacted by RUHA Leather Products to try out their leather collars (and what great timing it was).
What I was most excited about having, was Rooney's name and our contact information engraved on his collar!
Now we won't have to worry about our information scratching off, and relying on people to know to scan Rooney for his microchip, if he were to ever get lost.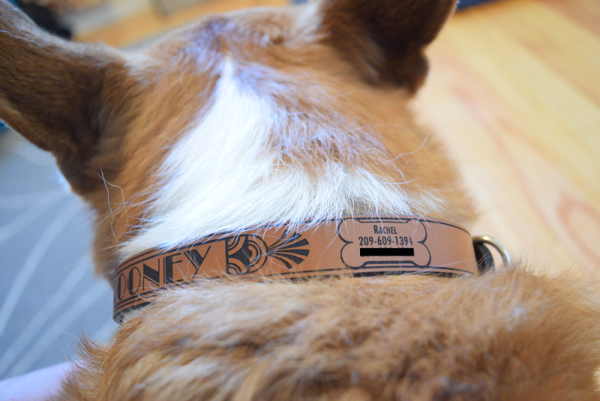 In addition to having an amazing engraved product, the leather is beautiful and durable.
The roots of the RUHA company are very close to my own. Both founders and many of the staff are from California, and some even have strong roots in the Bay Area, like myself. Regardless of where the team hail's from, their company prides themselves in making amazing products.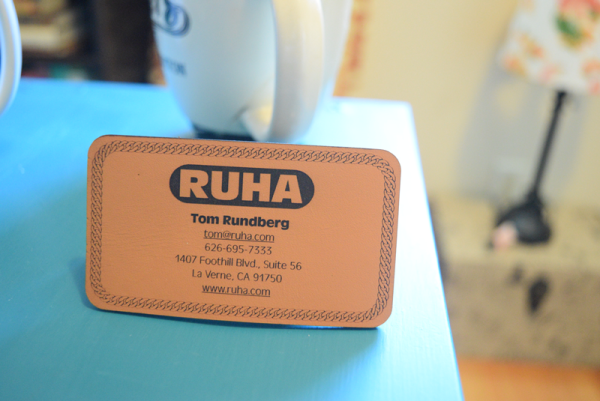 What types of products do they offer?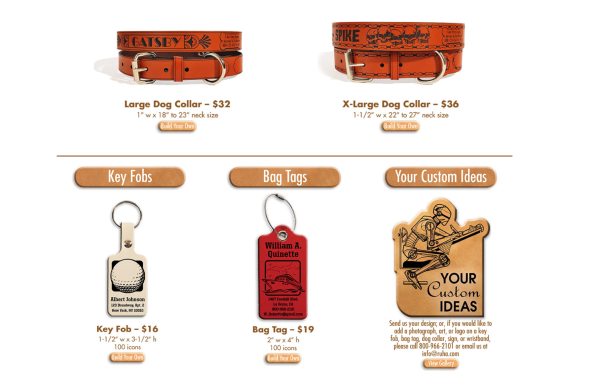 Dog Collars
Luggage Tags
Key Fobs
Your Very Own Custom Ideas
Why is RUHA right for me?
If you enjoy purchasing USA made, uniquely designed, quality products, RUHA collars are right for you.
RUHA collars are available in 5 different designs for you to choose from. Once you decide on your design, a laser beam engrave the collar's design, your dog's name, and contact information in the leather.
You can enter a chance to win your very own customized RUHA leather collar below, or if you want to order your's today, visit their website to place your custom order and use the code RUHA20 to receive 20% off and free shipping!