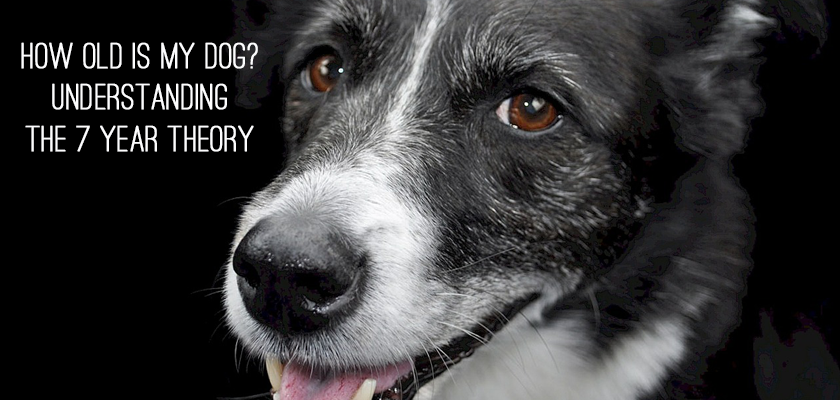 We have all heard it before. In order to determine the age of your dog in "human years" just multiply their age times seven.
Is this really the most accurate way to calculate your dog's age?
The truth is, the seven years theory is really just an average of how dogs age in comparison to humans. However, at any point in their lives they could be aging slower, or faster, than 7 years per 1 calendar year.
For example, it is common knowledge among animal professionals that dogs age must faster in their early years of life, and slower in their later years. Additionally, size and breed directly affect the speed of your dog's aging.
Notice, according to this chart, smaller breeds tend to mature faster in early years than larger breeds. Then, the larger breeds start to approach senior age more rapidly.
According to the above chart, Rooney is about 36 years old (he is 4.5 years old right now and weighs 30 pounds). However, if we use the 7 years theory, Rooney would be 31.5 years old (4.5 times 7). Since he is still young, the seven years theory is underestimating his age, because he is actually aging more rapidly at this stage in his life. However, when Rooney turns 8, according the chart he will be 51, and according to the 7 years theory he is be 56. Meaning, now that he is in his older years, the seven years theory is overestimating his age.
If its wrong, then who said it first?
After doing some research, I couldn't find the answer.
It seems that no one is claiming to own this theory in any particular way, but that the first and only evidence was found in a math text book that asked children to calculate a dog's age using 7:1 ratios (BBC).
No matter where it came from, it is one of the most misunderstood myths about dogs.
Please tell me, according to the chart, how old is your dog?
I want to thank Sugar the Golden Retriever and Nola the Dachshund for hosting this Blog Hop.