If you follow me on social media, you may already know that I became a volunteer for an amazing organization called Canine Companions for Independence in December, 2014.
While discussing the organization with our chapter's president, I learned that many people have never actually heard of Canine Companions for Independence. I was shocked because I had known about this amazing assistance dog organization for years!
Then it dawned on me that I live about 50 miles from the organizations national headquarters in Santa Rosa, CA, and had been exposed to a lot of puppy raisers through the Animal Science Program at UC Davis.
Sharon informed me, that indeed, more people around the United States need to learn about this organization in order for them to keep providing highly trained assistance dogs to people who need them.
What is Canine Companions for Independence?
"Founded in 1975, Canine Companions for Independence is a non-profit organization that enhances the lives of people with disabilities by providing highly trained assistance dogs and ongoing support to ensure quality partnerships."
I'll bet you didn't know that CCI is the largest non-profit provider of assistance dogs!
AND
CCI is recognized worldwide for their excellence!
There is a need…
Many people are unaware of the need for assistance dogs and the types of assistance dogs that are available to people.
CCI trains 4 types of assistance dogs that master more than 40 commands:
Service Dogs
Skilled Companions
Hearing Dogs
Facility Dogs
Each of these assistance dogs provides daily support to their people. Some of their tasks are life changing and some are life saving.
When I first met Sharon, the president of the CCI East Bay Miracles Chapter, she told me a story that spoke perfectly to the power these dogs have on human lives.
Sharon worked as a principal for many years in Danville, California, and during her later years as a principle had a facility dog with her at the school. The school also happened to support a program for children with special needs.
One of their students was struggling continuously with walking into the classroom every morning. This particular student was autistic, and he particularly dreaded the walk down the hall to the classroom. So every morning, he would kick and scream as the teachers had to bring him down the hall to the classroom. After exhausting so many other techniques and options, Sharon suggested to the student's teacher to have her guide dog walk with the boy down the hall to see if that helped improve the experience.
Sure enough…
On the very first attempt, the boy walked down the hall with dog in hand, and he didn't make a sound.
This story speaks so truly to the invisible, yet powerful connection these dogs make with they people.
How can YOU get involved?
VOLUNTEER: There are CCI chapters all over the nation! Each of which can use support in so many different ways. You can become a donor, puppy raiser, breeder caretaker, or help out with an event! I am helping the East Bay Miracles Chapter by using my marketing and social media skills to help them grow awareness about DogFest which is their biggest fundraiser (don't you worry, more about that event at a later date).
I encourage you to visit their locations page, to see if you have a CCI chapter near you! Get involved in helping dogs help people!
Also, you can help support our social channels!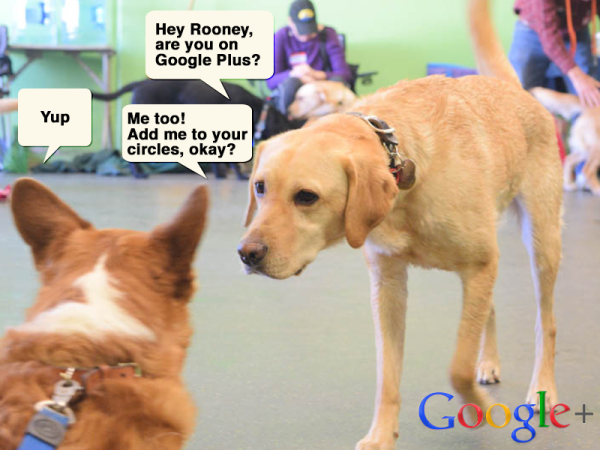 You can find us on
Facebook: https://www.facebook.com/pages/Canine-Companions-for-Independence-East-Bay-Miracles-Chapter/348504677923
Twitter: https://twitter.com/CCIEastBay
Google Plus: https://plus.google.com/u/0/102781375912547354579/posts
Instagram: https://instagram.com/eastbaymiracles
Tell me, have you ever heard of Canine Companions for Independence?
Disclaimer:  All content provided on this blog is personal and does not reflect the views or opinions of Canine Companions for Independence.