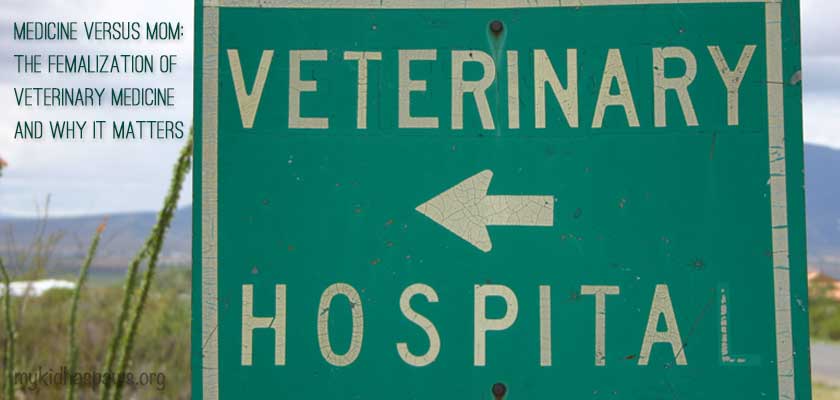 Some dogs see a veterinarian as an extra pair of hands to pet them, and some of course see them as imminent needles and nothing but bad news. However, in my experience, some dogs are sensitive to their veterinarian's gender.
At the veterinary hospital, we frequently received calls from new clients stating that their dog preferred a female doctor over a male doctor.
Fortunately for these dogs, a female veterinarian is not too hard to find. In my three years working in veterinary medicine, I worked with 8 female veterinarians and 2 males veterinarians. The same was true in my Animal Science courses at UC Davis which were dominated by the female gender. My question has always been, why the trend?
According to Veterinary Practice News, as of 2010, women hold 78% of veterinary school seats. Additionally, as of 2009 female veterinarians exceeded male veterinarians for the first time.
Why such a dramatic shift?
The theories are varied.
Many credit this long term change to the Title IX legislation of 1972 which eradicated gender discrimination in federally funded education (Veterinary Practice).
Many studies state that women are simply attending college at a higher rate than men. Since 2000, 57% of enrolled college students have been female. Additionally, females are dominating education at the graduate level (Veterinary Practice).
The next, and probably most depressing, theory is that veterinary medicine does not provide a large enough salary to attract men to the field (Veterinary Practice). My own personal choice for not attending veterinary school did relate to the very high debt:salary ratio of veterinarians, so I understand the decision making process from my (apparently male) point of view.
Lastly, some attribute the increase in female veterinarians to the caring nature of veterinarians portrayed on TV and in movies (NCBI).
An Australian study of veterinary students and recent graduates analyzed the factors that males and females used to determine their veterinary career path.
Male Decision Making Factors:
1) Desire for independence and a lack of supervision in the veterinary field.
2) Financial attractiveness (debt:salary ratios may differ in Australia, but remain high here in the U.S.)
Female Decision Making Factors:
1) Love of animals
2) Image of veterinarians portrayed on television
3) Interest as a child in living things
4) Scientific study of disease
The reason I chose to pursue an Animal Science degree, and the reasons I almost become a veterinarian included a combination of numbers 1, 3 and 4. However, my decision NOT to attend veterinary school was partially due to financial unattractiveness of the veterinary profession.
Are there any issues with the femalization of the Veterinary profession?
Interestingly enough, Food Animal Veterinarians are still 82.5% male (Veterinary Practice). Which means, that many people are concerned about the ability of female dominated veterinary schools producing the necessary number of male veterinarians needed to keep up this trend.
Sadly, some studies have concluded that female veterinary salaries are, and have been, lower than male veterinary salaries. Further, this lack of increase in female veterinary salaries mixed with the femalization of the field has led to a decrease in the  profession's salary overall (NCBI).
Lastly, studies concluded that females have less of an interest in owning a practice which may lead to a decrease in veterinary practices in the future (NCBI). Truthfully, two of the practices I worked for were owned by the only male veterinarian that worked at the practice. That being said, one of the practices I worked for was co-owned by two women, a decision they made that give themselves the flexibility to raise their children, and be practice owners.
What is the solution for the future?
We need to encourage female veterinarians to be practice owners. How do we do that? Professor Colette Henry argues that veterinary schools need to integrate business education into their curriculum. When I was working toward veterinary school, I only wanted to be a veterinarian if I was going to a be a practice owner. However, only a handful of veterinary universities offered an integrated DVM/MBA program. I wholeheartedly agree with Colette, that in order for femalization of the veterinary profession to be a positive effect, which I KNOW it can be, we have to set women up for success from the get go.
Personally, as a female in business school, I am confident that the lack of female interest in practice ownership we see today, will not be what we observe in the future. More women are owning businesses, and slowly but surely, we are making strides in the corporate world. I truly believe that veterinary medicine won't be far behind. The femalization of veterinary medicine will continue, and mark my words, it will be beneficial to the field.
So now that we have determined that females are indeed dominating the veterinary field, the question is, how does this affect your dog?
An article written by VetStreet, gathered some information that dogs prefer women in general, due to a variety of factors.
1) Women tend to be the primary caretaker of a dog in the home.
2) Dogs prefer people with soft voices and more calming body language, which women in general innately possess.
3) Women dominate the field of veterinary medicine.
Therefore, can a correlation be observed that dogs prefer female veterinarians because they are simply the norm in small animal medicine?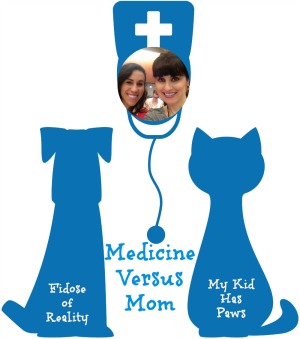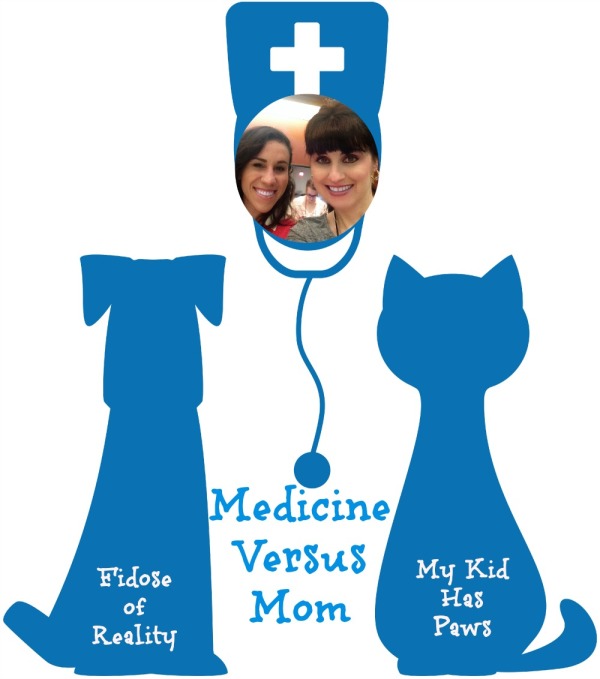 Carol from Fidose of Reality provides more information to this question in her Mom perspective of this topic, please click here.