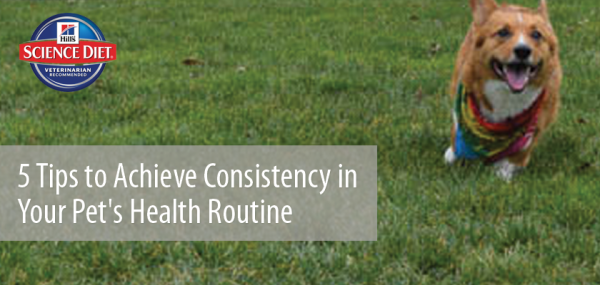 This post is sponsored by Hill' s. I am being compensated for helping spread the word about Hill' s® Science Diet® Perfect Weight 10 Week Turn Around, but My Kid Has Paws only shares information we feel is relevant to our readers. Hill' s Pet Nutrition, Inc. is not responsible for the content of this article.
Once you have committed to helping your pet lose weight by finding the most nutritious diet, and you have designed a routine that would improve their nutrition and exercise, consistency is key in order to achieve success.
The definition of consistency as defined by Dictionary.com is "the agreement, harmony, or compatibility, especially correspondence or uniformity among the parts of a complex thing". 
This definition implies that consistency although necessary for harmony is indeed complex and challenging. I would say this is particularly true for lifestyle changes. Especially, when those lifestyle changes involve you and another member of your family.
The purpose of today's post is to provide you with the tools and information necessary to help you succeed on this weight loss journey with your pet.
Here are 5 tips for success:
1. Every family member needs to understand that feeding time should be on time and appropriately measured. Tip: If you need a measuring cup, typically your local veterinary office has some extras you can use. Also, don't stress too much about being on time in the long run. Chances are, your dog will gladly remind you once you have established a consistent schedule.
2. Not sure about how much to feed? If you are feeding your pet Hill's® Science Diet® Perfect Weight food, which includes a breakthrough blend of natural ingredients, you will be able to consult the Feeding Guidelines on the bag to ensure that you are feeding your pet the correct amount of food.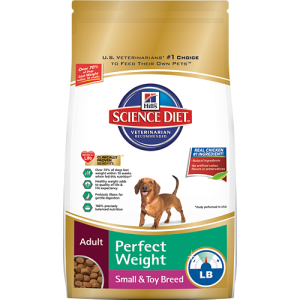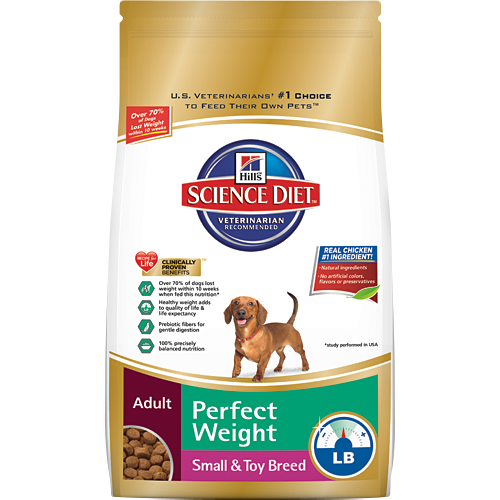 If you would like to purchase the Hills Science Diet Perfect Weight formula, please visit Pet360 here.
3. Consistency needs to carry through to the weekend. I don't know about you, but it is much easier for me to be consistent during the week than it is on the weekend. Keeping your pet's potty and feeding schedule the same on the weekends is important. Additionally, including exercise in their weekend routine is also crucial to success. I highly recommend setting a minimum for the amount of time your pet will exercise, no matter the activity.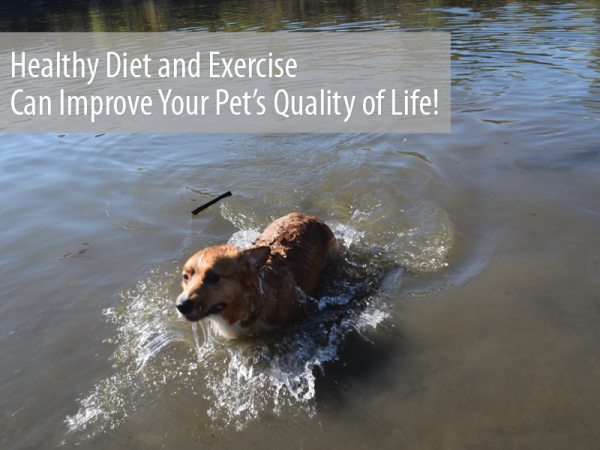 4. Don't forget that activity means more than just exercise. I know that I have a tendency to get bored with the same old exercise routine, but when I mix it up with something more mentally stimulating, like playing a sport, I am more likely to challenge myself physically. With your pet, be sure to switch up their physical activity with some intellectual games.
5. When rewarding your pet for training, or other activity, be sure you are using food that is already counting toward their daily caloric intake. A great way to do this is to use kibble from dinner as their reward, so that you are not adding more calories to their day.
If you are like me, and you need a tool to help hold you accountable, Hills has put together this awesome calendar, which I encourage you to download here. This calendar will help you stay on track toward achieving your goals!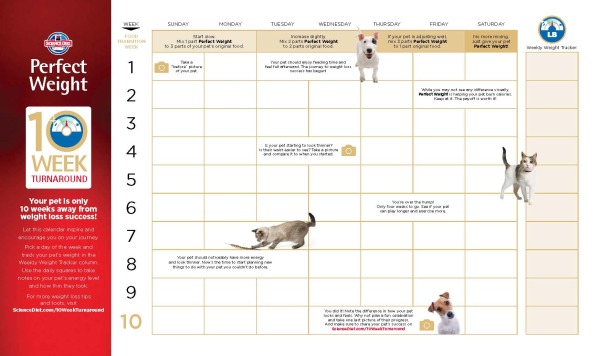 Want to start the Perfect Weight 10 Week Turnaround, but you need a little more motivation?
Well, feel free to enter the Hill's Science Diet Sweepstakes here. You can enter to win 10 week supply of Perfect Weight food for your dog or your cat!