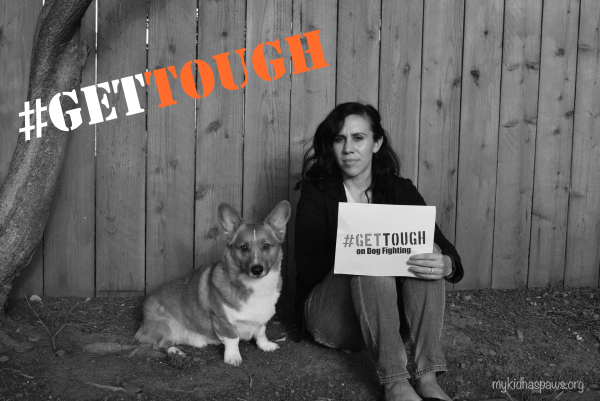 Yesterday was National Dog Fighting Awareness Day. Although, I missed the chance to tell you about it yesterday, I still think it is an important message to share.
The ASPCA is asking animal advocates across the country to Get Tough on Dog Fighting.
ASPCA responders work very hard to save animals from abuse and punish abusers for their heinous crimes. Although the ASPCA is working hard to eradicate dog fighting, it is still prevalent in every part of the United States, despite being classified as a felony offense.
Dog fighting grew initially as a post Civil War form on entertainment for police officers and firemen. Dogs who were bred to fight, were raised to never give up, even if that meant they were killed.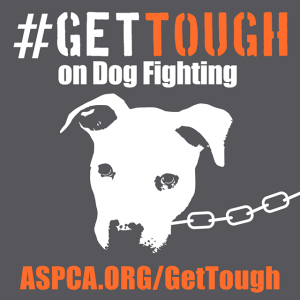 Sadly, these days dog fighting doesn't just include dogs. Many abusers try to increase dog aggression by using smaller animals as bait. Although many media publicized dog fighting cases include people of a stereotypical nature, many dog fighting audiences include lawyers, teachers, and other community leaders.
How does the ASPCA stop dog fighting?
The ASPCA is working to eradicate all types of bloodsports. Their primary strategy is to investigate potential abusers, and raid their facilities. At the end of every case, and raid, placement specialists from the ASPCA work to find all abuse survivors loving homes.
How YOU can make a difference:
1. Support Stronger Legislation: You can visit the ASPCA Advocacy Center to keep up to date on dog fighting legislation in your state.
2. Alert the Media: Be sure to tell your local news channels about potential animal cruelty cases in your area.
3. Protect Your Pets: Dog fighters have been known to steal animals to use as bait. Make sure your pets have proper identification, and don't leave them outside without supervision.
4. Adopt A Pit Bull: Let your pet be an ambassador for this loving breed.
5. Take action by signing the petition asking the United States Department of Justice (DOJ) to continue to crack down on dog fighting.

6. Download the FREE digital toolkit which includes social media graphics, a printable poster, and more right here!
7. Take a Picture with the printable poster and share it your social media channels using the hashtag #GetTough.
Let's take a stance!
In addition to today's post, I also have a Guest Post on Dog Toy Safety Tips, live at 4Knines.com.