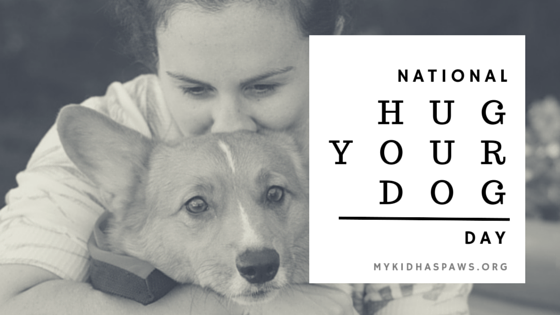 Today is National Hug Your Dog Day!
Do you ever just stop and give your dog a hug?
Does your dog like to be hugged? I have had dogs in the past that don't particularly prefer a hug, they preferred to have you just spend time with them.
Either way, I want to talk about how hugging, or spending time with your dog, can improve your health!
1. Your Dog Decreases Your Chances of Heart Disease
WebMD states that dog owners have a tendency to walk more and have lower blood pressure. Additionally, studies have shown that people with heart problems, who own dogs, have a tendency to live longer than those people with heart problems, who don't own dogs.
2. Your Dog Can Reduce Your Stress
The act of petting your dog, or cat, can help lower your blood pressure, and reduce your stress levels (WebMD).
3. Human Socialization
Dogs help people connect with other dog people. Walking with your dog can lead to more conversations with other people, ultimately making you more social (WebMD).
4. You May Be a Happier Person
According to WebMD, people with pets are generally happier, more trusting, and more social!
Tell me, how does your dog make you healthier?