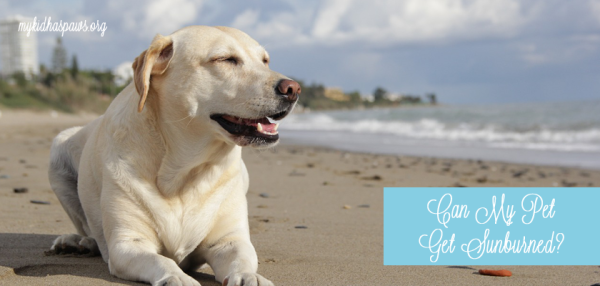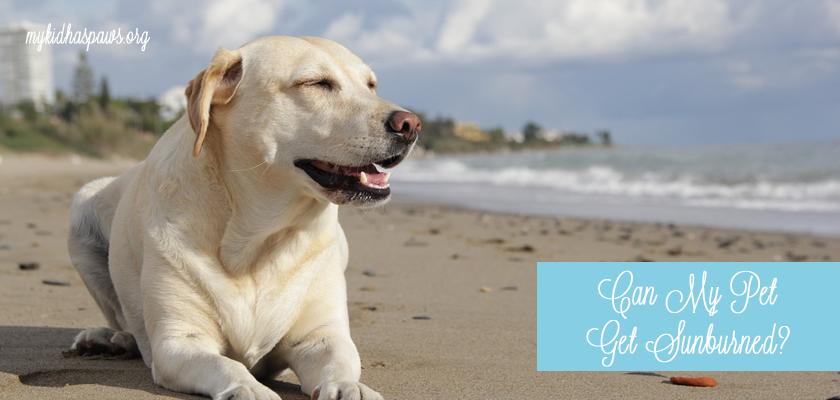 As the temperatures start to heat up, and we are approaching the official start of summer, it is important to keep your pet's safety in mind when planning your outdoor activities.
Firstly, before you take your dog out for any activity in warm weather, please educate yourself on the signs of heatstroke.
Secondly, be aware that your dog can get sunburned while spending time outside.
Many of us have been there. Sunburns can be painful and are always uncomfortable. However, our main concern is that sunburn increases our pet's risk of skin cancer.
Are some dogs more at risk than others?
Yes. Dogs who have thin or white coats are more at risk for sunburn (Nextgendog.com). Keep this in mind especially if you shave your dog for the summer.
Where are they most likely to be burned?
According to Veterinary Partner, cats and dogs are most likely to be burned on the bridge of their nose, the tips of their ears, around their lips, and their back. If you have a dog that likes to lay on their back in the sun, their abdomen, groin and inside of their legs will be susceptible as well.
Can I put sunscreen on my dog?
Yes! As a matter of fact, it is recommended. Veterinary Partner recommends using a sunscreen that is fragrance-free, non-staining and contains UVA and UVB barriers. Typically, this will be similar to SPF 15 or 30 for humans.
Are there any sunscreens I should avoid?
Yes. If the sunscreen you have has ingestion warnings, it may be due to toxic ingredients that put your dog or cat at risk if they lick some of the sunscreen. Please don't use these sunscreens.
Please note: If you plan to put sunscreen on your cat, please make sure the labeling specifically states that the product is safe for cats.
If your pet is going to be out in the sun for a long time, please apply sunscreen and then reapply, same as you would for yourself.
Are there other alternatives to sunscreen?
Sunscreen will protect your pet. However, UV clothing and suits for pets are available, like the PlayaPup Dog Sun Protective Lightweight Shirts
What do you do to protect your dog from the sun? Are there certain products that you have used that work well for your pets?