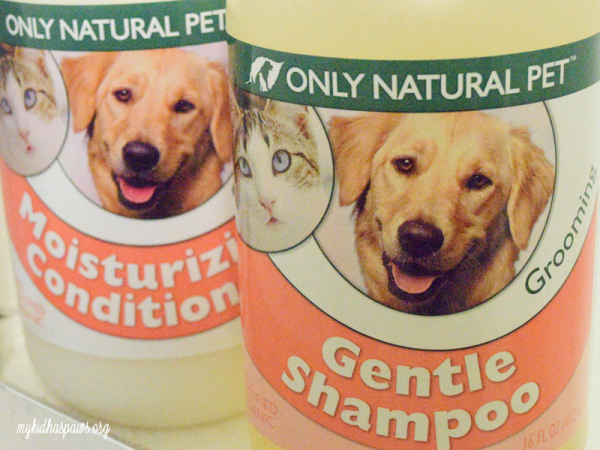 We felt so lucky to get the opportunity to try Only Natural Pet's Organic Shampoo and Conditioner.
Only Natural Pet was a sponsor of BlogPaws 2015, and they have some amazing products!
Rooney's skin does get a bit itchy whenever the seasons change as he has inhaled allergies. Therefore, I was looking for a soothing shampoo and conditioner that will fluff up his coat and be gentle on his skin.
Luckily, Rooney loves bath time, so there aren't a lot of challenges with giving him a bath. That being said, these Pumpkin Pie Only Natural Pet Treats definitely made bath time easier.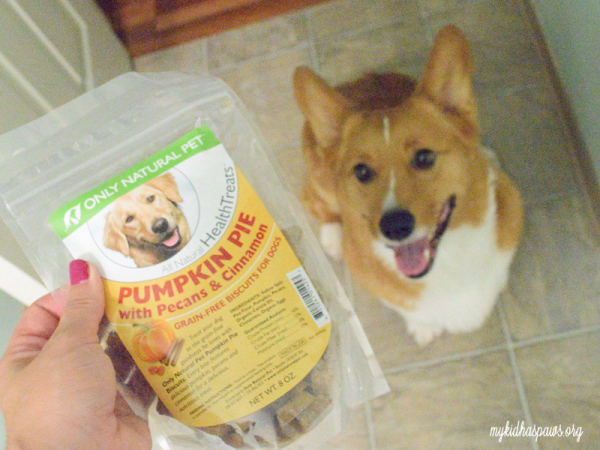 Now let's talk about what I loved about Only Natural Pet's Shampoo and Conditioner.
1) The Smell: In the future, when computers become scratch and sniff, I promise to capture the scent and repost this review :). Rooney smelled great after his bath! So fresh and clean!
2) The Ingredients: Professional quality, non-toxic, organic ingredients! Only Natural Pet puts a lot of thought and care into the ingredients of all the products they produce. You can learn more about their company mission, expertise and values here.
3) The Price: Only Natural Pet offers their Grooming Shampoo Condition Kit with two 16oz bottles (one shampoo and one conditioner) for $20.39. Also, feel free to check out their Daily Deals here.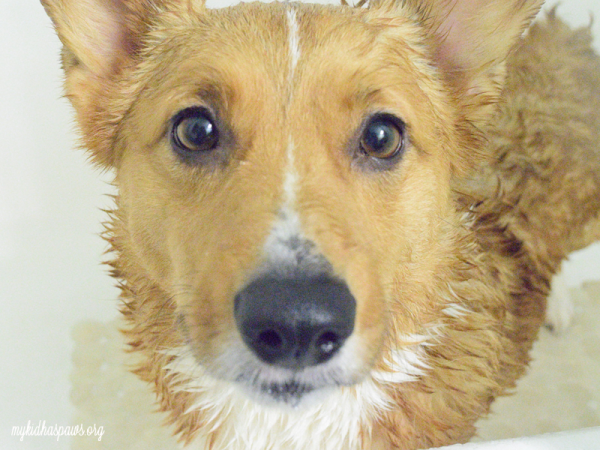 4) The Suds: I just don't feel like I am accomplishing anything unless I can see some suds. Their shampoo included suds and rinsed out easily! It also made Rooney's coat extra fluffy, which I love! I also know that it is very important to Rooney that his butt is kept fluffy, it is part of being a Corgi after all.
If you are looking for a premium quality shampoo at a great price that will make your dog smell awesome, then this is your shampoo! Only Natural Pet was kind enough to provide our readers with a discount code: AFSAVE to save $10 + Free Shipping on orders of $25 or more!


Does your pet love bath time? What do you look for in a shampoo?
Only Natural Pet provided us with shampoo, conditioner and treats in exchange for our honest opinion regarding their products.