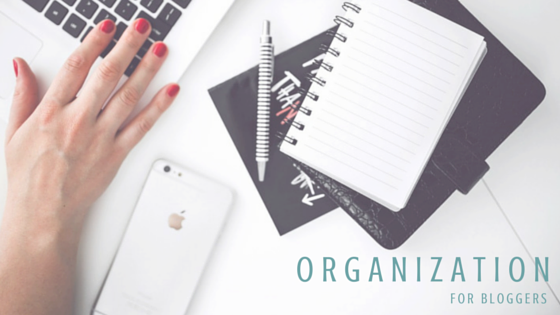 Today is the second installation of 27 Blogging Lessons. For the inaugural post, please visit Finance Apps for Bloggers.
When I first started blogging back in July 2013, I wrote a bunch of posts before making my blog live to the public. When my blog went live in September of that year, I continued to write posts here and there based on topics I found interesting. Before I knew it, I had written over 100 posts and become a part of several blog hops. Fast forward to May of 2014 when I attended the BlogPaws conference in Las Vegas. I came back from that conference with so many connections and potential blog posts, I didn't know what to do with myself.
This was when I realized I HAD to get organized.
Since the 2015 BlogPaws conference just happened, I am sure many of my other pet blog friends are in a similar situation this year.
Here are some tips for staying organized as a blogger:
1) Get an Editorial Schedule: An editorial schedule can come in a lot of forms; electronic, paper, whiteboard, etc. Here are a few that I recommend.
Edit Flow: This is a plugin for WordPress, which allows you to look at your content month-to-month. I love this tool because I like to make reminders for holidays far in the future. Additionally, it becomes a calendar record of the posts I have written, which allows me to assess my publishing performance each month. If you do decide to add this plugin to your blog, the calendar itself can be found under the Dashboard tab.
Print Calendar from My Joy-Filled Life: This blog planner has been my friend for the last two years. I stumbled across her site just after BlogPaws 2014, and it provided me with the opportunity to write down all of the things I discussed with other bloggers and brands at the conference. For example, her blog planner comes equipped with a blog schedule (broken down by month and by day), stats trackers, pages for future posts, reviews and giveaways, affiliate trackers, advertisers and sponsors, and expenses and earnings. There is a place to write down everything! This is a great tool for people who like to write everything down, but might not work for people who prefer to keep everything electronic.
There are many more Editorial Scheduling tools available, but the two listed above are the ones that I use personally and have provided me with the opportunity to grow my blog. The first month that I started using an editorial schedule, I grew my blog traffic by 33%.
2) Organizing Your TO-DOs: Many of you know that blogging is about so much more than just writing posts. Although our content is the life and backbone of our blogs, it is not the only thing on our to-do list. Once again, I use a combination of both electronic to-do lists and print to-do lists to stay organized.
Evernote: Evernote has many capabilities. However, I use the free version to keep track of my nuanced to-do list. For example, right now I have a list of people I need to email post-BlogPaws Conference. These are people I had specific conversations with, and I want to continue that conversation via email. The problem is, I may not get a chance to email everyone all at once, or email them within a few days of getting back. That is why it is so important that I write it down now and return to it when the time presents itself. I also have a list of product reviews, blog post ideas, and website updates.
I also like to use Evernote on my phone to start writing blog posts when the inspiration hits me. For example, when waiting at the dentist's office, I might have 20 minutes to kill. I love to use this down time to start writing a new blog post!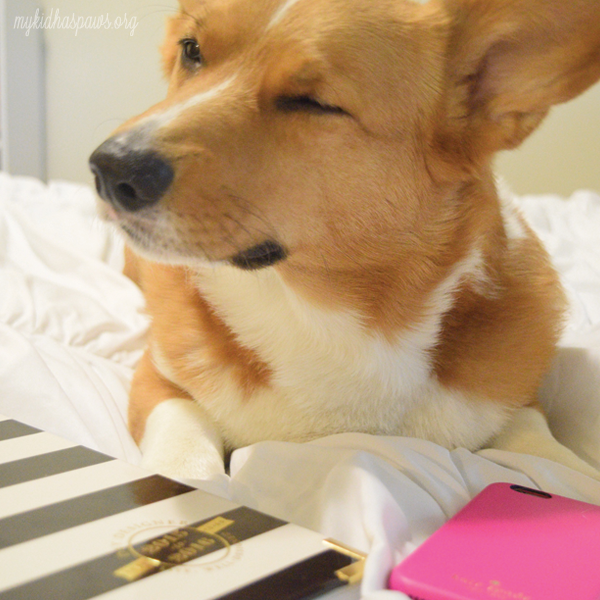 Daily To-Do's: Several years ago, I picked up the habit of writing down my daily to-do list. With school, work and blogging, my to-do list has been my lifesaver for the past 3 years. I love The Day Designer for writing down my schedule and to-dos. For YEARS, I have been trying to find a comprehensive scheduling tool, and now I have one! The Day Designer effectively combines to-do lists, daily schedules, bill reminders, daily gratitude, and inspirational quotes. If you have any questions about this planner and why I like it, please feel free to email me mykidhaspawsblog@gmail.com. I love this planner, and I would be happy to share my experience!
3) Organizing Your Reading: Every blogger spends time reading other blogs. However, it is difficult to get through important blog emails when your inbox is flooded posts from other blogs. Therefore, it is important to set up a reader.
Feedly: Feedly is an online news aggregator that allows you to compile a variety of news feeds from online sources into categories. Feedly allows me to easily read the latest blog posts from my friends and other favorite blogs. Additionally, Feedly syncs with Buffer (an online social media scheduler) so that you can easily turn your favorite blog posts into social media content.
Why is staying organized important?
We are all busy people. What makes us interesting people and excellent bloggers is that we do so much more than blog! However, to become a successful blogger, it is important to be able to blog regularly and be professional when dealing with brands.
What kind of organizational tools do you use?