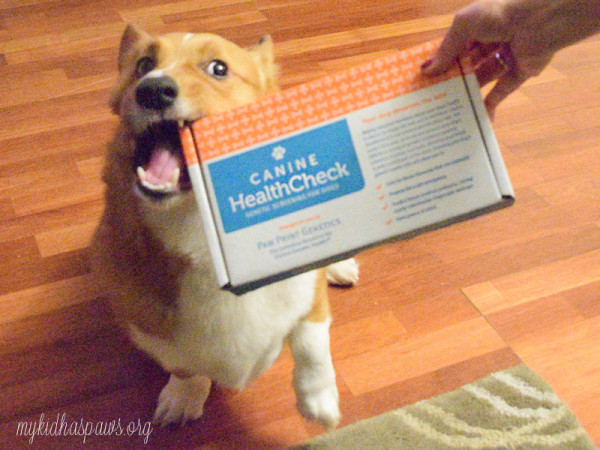 On many occasions at the veterinary hospital, a pet was brought in because the pet parent noticed very subtle changes in the pet's behavior, health, or overall disposition. Sometimes, the changes didn't mean much, but sometimes they provided critical information that would lead to an early diagnosis of a serious diseases or illness.
Often, these pet parents were able to significantly improve their pet's overall health and diagnosis because they knew what to look for. As a pet parent, knowing what your dog's breed is predisposed to, can be valuable information for their overall health.
Canine HealthCheck was created with just that in mind. Providing pet parents with useful and valuable information about their dog's health. The creators of Canine HealthCheck were inspired to bring pet parents a more valuable alternative to knowing your dog's breed.
What is Canine HealthCheck?
It is an at-home DNA test that screens your dog for a variety of genetic mutations that cause inherited diseases and traits.
Why is this important?
Because knowing what your dog's breed is predisposed to is only part of the story. Your dog is an individual with their own genetic makeup. Canine HealthCheck will provide you with the insight you need to predict future health problems and prepare.
The creators of Canine HealthCheck know and believe that Knowledge is Power for every pet parent.
The results of the genetic test can help:
Prepare you for emergencies
Care for the diseases that are treatable
Predict medical problems which can save you money at the vet
and most of all,
Provide you with peace of mind
How did Canine HealthCheck get started?
Lisa Shaffer started Paw Print Genetics in 2012. Prior to starting Paw Print Genetics, she had a full career as a tenured Genetics Professor at the Baylor College of Medicine, and a co-founder of the successful Signature Genomic Laboratories, which was acquired in 2010. Her passion for animals inspired her to start Paw Print Genetics, with a mission to provide high quality genetic testing for the animal community.
 Since Lisa has a background in human genetics diagnostics, she was concerned about the lack of oversight in veterinary genetic testing. She therefore decided to implement standards that are mandated in human genetic testing laboratories, and started Paw Print Genetics to provide diagnostic testing for breeders. Not only was Paw Print Genetics founded by a successful human geneticist, it is also the only laboratory that looks at each mutation region twice, with two independent methods using diagnostic grade DNA. This means that you are receiving a genetic test for your dog that is of the same quality as human genetic testing. Additionally, each test is reviewed by, and reports signed off by, a PhD geneticist and a veterinarian!
What sets Canine HealthCheck apart?
The Canine HealthCheck is an affordable genetic screen that any dog owner can use. It provides valuable information whether your dog is purebred or mixed breed dog. If your dog is found to carry one of the over 150 different mutations screened, you can order the confirmatory test from Paw Print Genetics, using the same DNA that was used for the Canine HealthCheck. You can then give that confirmatory test to your veterinarian and discuss appropriate follow up and care for your dog.
This all sounds great, but how does the test work?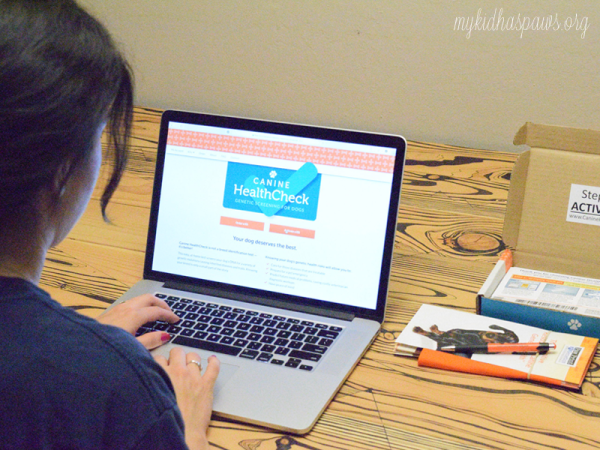 Its so easy! You can order your very own kit (here) which allows your to swab your dog's cheek. Once you have completed your cheek swab, you mail back the sample (all needed materials and instructions to mail the sample back are in your kit). Once the lab receives your sample, you receive an email confirming the receipt of your sample.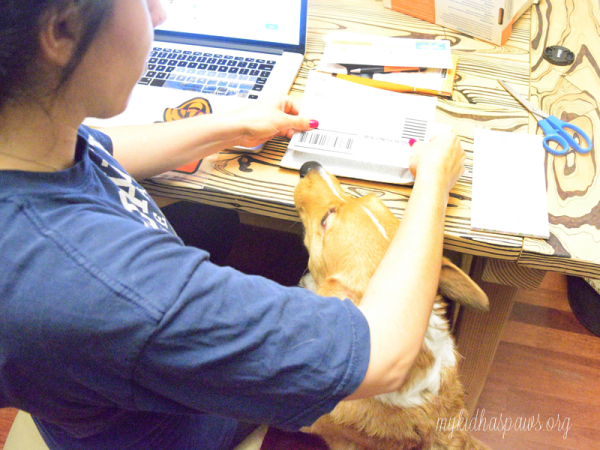 You then receive your results within 7-10 days. Your results will be accessible online through the dashboard where your registered your kit.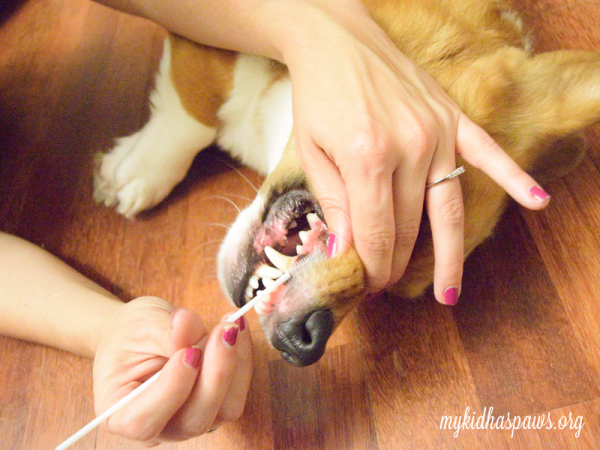 Canine HealthCheck will email you when your results are ready. However, because this information can be overwhelming to dog parents, you have access to their on staff veterinarians if you have questions about your dog's test results.
In my experience, Canine HealthCheck's customer service was excellent and the system was truly easy to use.
How can Canine HealthCheck help dogs in the future?
Canine HealthCheck gives breeders the opportunity to accurately test for inherited diseases, and provides them with the information to breed away from those diseases.
A great example of this occurs within the Corgi Community.
Most Corgis are predisposed to Degenerative Myelopathy (DM). This disease causes non-inflammatory degeneration of the white matter in the spinal cord. This means that Corgis with DM start to lose functionality in the back end, which limits their mobility.
As of now, a very high percentage of Corgis test positive for DM, Rooney included. Below is a small subset of his total results.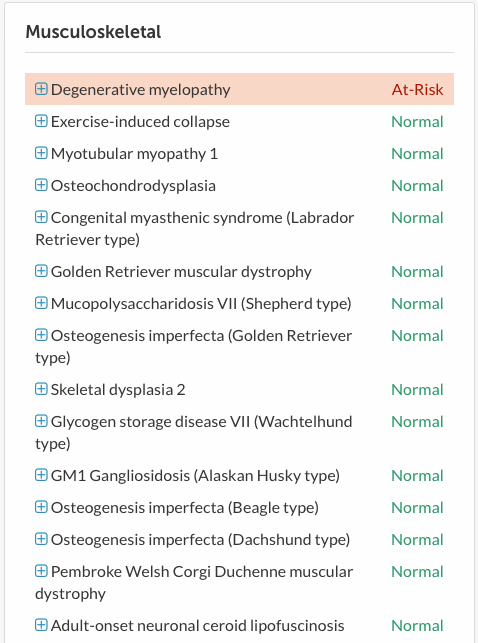 What does this mean for us?
Well, I need to be aware of the early signs of DM, and try to protect Rooney's back as much as I can. Not all dogs that test positive for this disease will get the disease, but I plan to prepare for the worst and hope for the best.
What does this mean for Corgi parents everywhere?
It means that we need to make sure Corgi breeders (and other breeders) are breeding away from these diseases. Just because the instance of DM is high now, doesn't mean that it needs to be high in the future.
I challenge pet parents to urge breeders to use the Canine HealthCheck, and improve the lives our dogs.
Do you believe that the Knowledge provided by Canine HealthCheck can empower pet parents?
Disclaimer: We were given the opportunity to try Canine HealthCheck in exchange for our honest opinion. My Kid Has Paws only discusses products and services that we believe will provide value to pet parents.