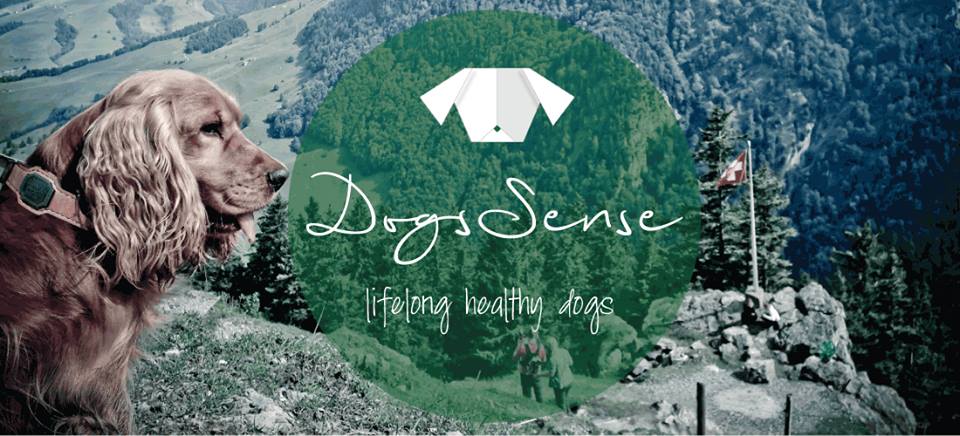 Wearable technology is everywhere these days. I constantly see people walking around with Apple Watches, Pebbles, FitBits, etc. As a matter of fact, in the first quarter of 2015, vendors shipped $11.4 million in wearables: a 200% increase over the same time in 2014 (IDC). This steady increase implies that the wearable activity market is growing for humans, but what about our pets?
Recently, pet owners have been exposed to a growing market of wearable technology as well. Many of these devices are aimed at capturing your pet's GPS location and activity.
However, a new technology has emerged that I believe answers a real problem within the wearable technology market. How can we use data collection to improve our pet's health?
I would like to introduce you to DogsSense.
DogsSense provides pet owners with a wealth of information that can improve your dog's health.
Let's break it down.
Health data monitoring: DogsSense measures heart rate, body temperature (as compared to ambient temperature), respiration rate, ECG measurements, motions, and feeding and drinking cycles, just to name a few. The idea is to capture as much vital information as possible to provide a dog parent with the most comprehensive look at their pet's health.
Geo-Tracking: Similar to other pet trackers, DogsSense provides you with a smartphone alert if your pet is outside of the designated "safe area".
Activity Tracking: DogsSense not only provides you with an opportunity to see how much your dog is exercising, but it also takes the data one step further and provides you with information regarding the quality of exercise.
Data Storage: Up to 4 weeks of data can be stored on the collar, and that information will be transferred to you as soon as you are within range of your dog.
Battery Life: UP TO 1 YEAR!
How will this help my dog's health?
Having consistent and accurate data collection will provide your veterinarian with a better view of your dog's overall health. Additionally, the activity tracking will be a consistent reminder of how much exercise your dog is getting.
Okay, I love all the features, but how does it work?
The diamond on the DogsSense collar is the activity tracking piece, which automatically recognizes when it is on your dog. For your peace of mind, the diamond is water resistant, bite resistant and easy to clean. It fits into the collar using the secure lock technology. Once your place the diamond in the collar and the collar on your dog, all you have to do is download the app to start collecting data.
Additionally, DogsSense collars are made of high-quality eco-leather that provides both a secure fit and the best doggy comfort.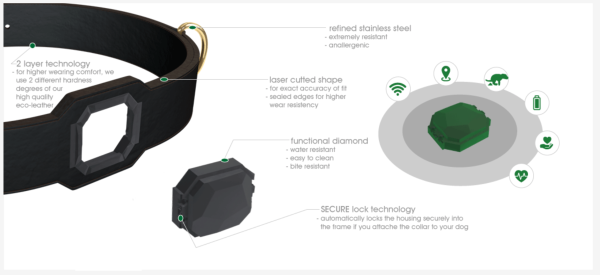 Okay, I love it! Where can I get one?
DogsSense is currently testing prototypes and will be taking pre-orders soon!
If you love the DogsSense technology, I highly recommend that you stay connected with them through social media to receive updates.
Facebook: https://www.facebook.com/dogssense
Twitter: @DogsSense
Pinterest: https://www.pinterest.com/DogsSense/
Instagram: @dogssense
Do you have an activity tracker for yourself? Does DogsSense sound like something your dog could benefit from?