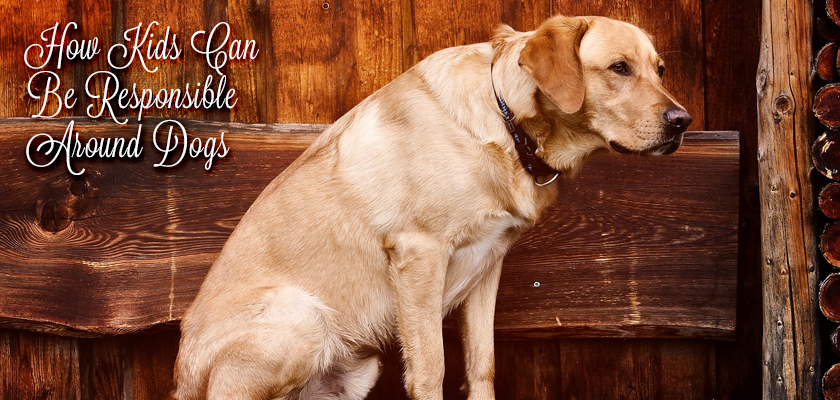 One day while working at the veterinary hospital, a woman walks in carrying her Golden Retriever puppy, with 4 or 5 kids following her (I am not sure exactly how many kids there were, it just seemed like a lot).
She wasn't a client of ours and her puppy wasn't an existing patient, but we quickly realized that she was at the park next to our hospital when her puppy "fell" and we just happen to be nearby.
As she fills out paperwork, we start to hear more pieces of the story. Soon we realize that this puppy probably has a broken leg because her kids sent the puppy down the slide. We took x-rays and confirmed that indeed the puppy had a compound fracture of his right front leg and would need to have a cast for an extended period, which may cause difficulties as he is growing.
To be clear, I am not a mom, and, therefore, cannot speak to the parenting aspect of dogs+kids safety. However, I can say that I have seen several instances where both dogs and kids ended up on the wrong side of an introduction simply because the two didn't understand or know how to interact with one another.
Had these kids known how to play and interact with their new puppy, they wouldn't have sent the poor scared pup down the slide. Dog+Kid Safety is not just about your child feeling safe around your dog; it is equally important that your dog feels safe around your kid.
The most important thing for parents to understand is that kids need to learn to behave a certain way around dogs because typical kid behavior can come across as terrifying.
Let's break it down:
1) Hugging
Hugs mean nothing but joy for children, but for dogs a hug can be a terrifying death squeeze. During one of my Animal Science lectures, my professor demonstrated the fear to one of the students in the front row. As she approached the student, she kept her arms extended and kept continuous eye contact and asked the student, "Do you feel comfortable when I approach you like this?". The student's response was "No". Mostly because the professor was standing, and the student was sitting. Therefore, the two weren't on the same level, making the professor's movements seem dominant.
The same is true for dogs. Children are often approaching dogs from a higher angle and then wrapping their arms around the dog's neck for a "hug". Nothing about this brings comfort to the dog, and if the child cannot read the signals, a dog may have to say "back off" with their teeth.
2) Picking Them Up
Even if a dog is small, they don't want to be picked up by a child.
A child simply doesn't have the strength and coordination to support a dog so that they feel comfortable being suspended in the air. Think about it, it's as if a giant off balance baby were to pick you up and tweak your back and the only way you could say "Ow, that hurts!" is by biting them.
(and definitely don't pick them up and send them down the slide)
3) Pat Them on the Head
I despise being patted on the head (believe it or not, this happens to me more than you think because I am short), so I completely understand the feeling of condescension, or what dogs would interpret as dominance. A submissive dog might not care about a pat on the head, but a dominant or semi-dominant dog might care just enough to be upset.
4) Approaching Them Slowly
Kids have a tendency to run…a lot. Which is great! Except for that fact that a dog interprets running as either prey or an immediate threat. It is super important that kids understand that they should remain calm around dogs as much as possible (i.e. no running, jumping, skipping, etc.). Even better, your child should wait for the dog to approach them.
5) Eye Contact
I have seen quite a few children stare at dogs as they walk toward them. Of course, it's okay for them to look at dogs, it's just a matter of not staring. This might be a difficult thing for kids to grasp, but nonetheless, it's important for them to know.
Now that it's clear what kids shouldn't do around dogs let's talk about ways for your kids to get more experience with dogs.
1) Find a friendly and tolerant dog for your kids to interact with prior to you bringing a dog into your home.
For example, as a Canine Companions for Independence volunteer I can say that our dogs are incredibly tolerant and are raised and trained to be desensitized to the above issues. We are often at local events, and children have the opportunity to come up to the dogs and interact with them. Similar organizations like Guide Dogs for the Blind or Dogs for Diabetics also attend events in their chapter communities. I encourage you to research local organizations to find an opportunity for your kids to interact with a dog before bringing one into your home.
2) If your kids are older, see if your local shelters, rescues or veterinary hospitals have kennel assistant programs.
At one of the veterinary hospitals where I worked, we had a kennel assistant who would volunteer with us a few hours a quarter. She was raised around dogs but had the opportunity to interact with cats and other pocket pets as well. I believe a work environment is a great way for kids to learn the proper way to interact with pets because the situation is more formal.
3) Make sure your child knows and recognizes the signs of discomfort in a dog.
This is by far the most important thing a kid can learn. Understanding when a dog is uncomfortable can be so important for preventing injuries to either party.
Specifically, kids should pay attention to dog's ears, posturing, and tail position.
Jump over to Fidose of Reality to read Carol's Mom perspective on this subject, please click here.