One day she was here, and the next day she wasn't…
This past weekend, my family lost Maui, our beautiful Spaniel Mix.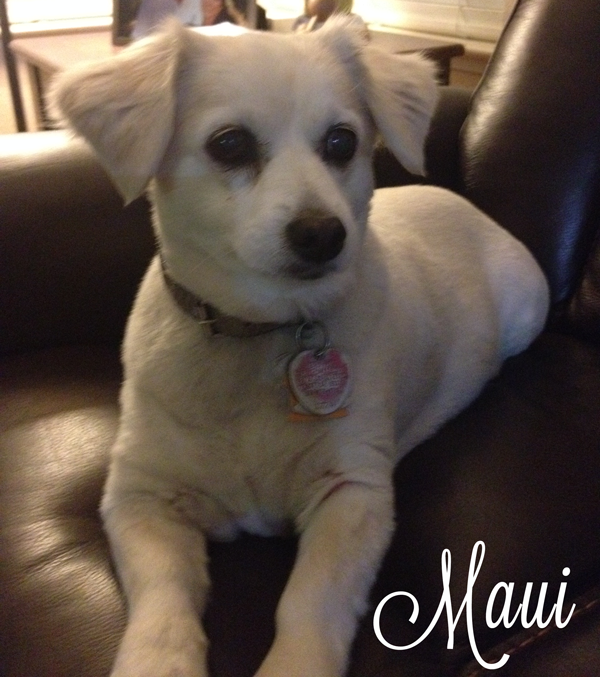 My parents woke up on Saturday morning and quickly discovered that Maui had passed overnight. Maui had epilepsy and was diagnosed with heart failure about a year ago.
She lived with my parents but spent a lot of time with me while I was in college. Sometimes she would stay with me in my apartment, and she always stayed in my room when I was home. One of my favorite things about her was that she LOVED belly rubs. If she liked you, she would roll on her back and wag her tail, almost like those cat clocks that count the seconds with their tail.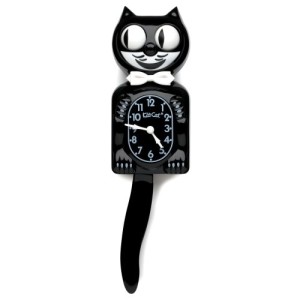 She was stubborn, like me. She wouldn't just listen to you. She would decide whether or not it was time for pets, and whether or not she wanted to sit by you. You had to earn her affection, but that only made her affection more special.
My heart is grieving for Maui. I didn't get to say goodbye, but I am comforted by the fact that she isn't sick anymore. All week I have been walking around with a heavy heart, but I am not alone.
My parents, Jimmy, and Sasha are all grieving with me.
Jimmy was Maui's buddy. They stuck together day in and day out, and now Jimmy isn't eating and spends his days looking for her in every room of the house. Sasha and Maui only lived together for a year, but Sasha too isn't eating and seems a bit confused.
Yesterday my mom asked me what she could do to make the dogs more comfortable, and truthfully, I didn't know the answer. So as I am writing this post, I am learning right along with you. Turns out there is a lot of information available on this subject, so I picked out a few of my favorite suggestions. So here we go…
Firstly, it's important to understand that animals do indeed grieve. In the wild, some animals even have elaborate rituals for members of their pack when they pass (Pet Angel Memorial Center).
According to a study conducted by the ASPCA in 1996 (Pet Angel Memorial Center):
36% of dogs ate less after the death of a canine companion
11% stopped eating completely
63% either become more or less vocal
Therefore, if you have a dog that is grieving, they are not alone.
Many dogs change the location and quantity of sleep after losing a companion. More than 50% of dogs become more affectionate, and 66% of dogs exhibit four or more behavioral changes (Pet Angel Memorial Center).
If your dog is experiencing grieving symptoms, here are a few things you can do to help them through the grieving process.
Keep Your Routine: It's important that you stick to your schedule. Your dog will be dealing with a lot of changes, so you want to keep the rest of their life as consistent and familiar as possible.
Be Patient: Be patient as your pets are grieving. Try not to feed into the negative emotional process. It's possible that your dog is picking up your emotions when you are trying to console them. Try your best not to hover. If your dog isn't eating, you are potentially creating a picky eater by paying attention to them while they are by the bowl, but not eating. (Ceasar's Way).
Add More Play Time: If your dog is struggling to recover, feel free to add additional play time to their day. Similar to humans, playing and interacting can increase their serotonin levels, which can positively impact their mood (Ceasar's Way).
Try Not to Introduce a New Pet Right Away: Although this may be a coping mechanism (perhaps even denial) for some people, it may simply prolong the grieving process. If we don't deal with our emotions, the other pets in the home may pick up on the negative energy associated with prolonged grieving. That being said, I am not one to tell others how to grieve, so I would take this piece of advice with a grain of salt (Pet Angel Memorial Center).
Don't Give Into Human Food: Many pet parents feel that they are "treating" their pets by giving them pieces of human food. However, you will be upsetting their stomach and potentially creating a picky eater.
Try to Keep Their Environment as Stress Free as Possible: If your pet is grieving, they might find house guests, changing of the furniture, construction, or gatherings stressful. Give them a few weeks before you go introducing any of these things into your home. If your dog is feeling stressed, it is less likely they will recover quickly from their mourning symptoms (Prevention.com).
If you are concerned about your pet or the length of their grieving, please speak with your veterinarian.
As this is a learning process for me, please feel free to leave tips in the comments with how you helped your pets cope with a loss.
As I feel that this is important information, I put together the following infographic and slideshare.  Please feel free to share with anyone who could use the info.