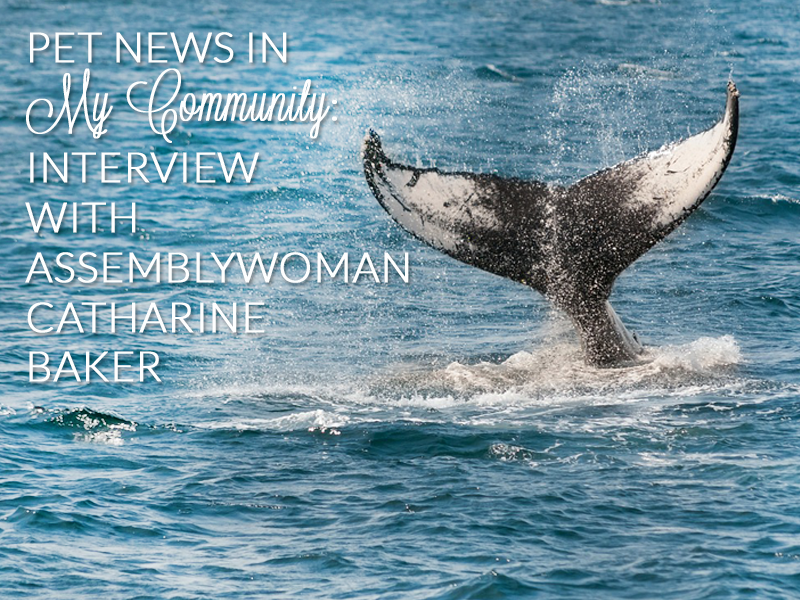 A few weeks ago I had the amazing opportunity to sit down and chat with my local Assemblywoman Catharine Baker. On June 20th, Catharine teamed up with the American Kennel Club to host a Safety Around Dogs Workshop at our local park.
The workshop gave kids a chance to pet and interact with different size dogs. Additionally, there were 2 dog trainers there and DVDs for kids to take home so that they could learn even more about dog safety.
As soon as I saw her postcard in the mail, I knew I had to sit down with her to discuss further her love for animals, and animal-related legislation happening in the state of California.
What inspired Catharine Baker to host this workshop?
As a mom, she frequents parks on a regular basis. Often, there are dogs at parks which allows her kids to interact with dogs, so she understands and recognizes the importance of dog + kid safety.
Additionally, this was a non-legislative public safety event that Catharine feels is an important value-add for the community.
What is her background with pets?
Catharine grew up with and around pets. Her grandparents were Standard Schnauzer enthusiasts and had several throughout her life.
Although she doesn't have a pet now, her family is very pro-pet! They even had a goldfish for 8 years!
What is Catharine's stance on the importance of pets in our lives?
Pets provide children with an opportunity to improve their social skills and get a sense of responsibility. Catharine is also an advocate of having pets in the classroom.
Additionally, pets can help and improve the lives of seniors, through immediate health benefits and by giving them companionship and security.
Most importantly, Catharine feels that the human-animal bond is unique, irreplaceable and important which is why she supports pro-animal legislation in our state.
What types of animal-related legislation has Catharine advocated for in Sacramento?
Catharine supported legislation that required that all retired research dogs get an opportunity for adoption.
Additionally, she supported both funding and legislature for temporary support for shelters during times of natural disaster.
Further, she supported a bill that would give a $100 tax deduction for adopting a pet from a qualified animal rescue organization and legislature restricting the sale of not just ivory, but pre-ban ivory as well.
I am proud to say that Catharine Baker is my Assemblywoman, and I am so grateful for what she is doing in our community.
Have you talked to your local government and officials? Is there any pro-animal legislation being supported in your community?