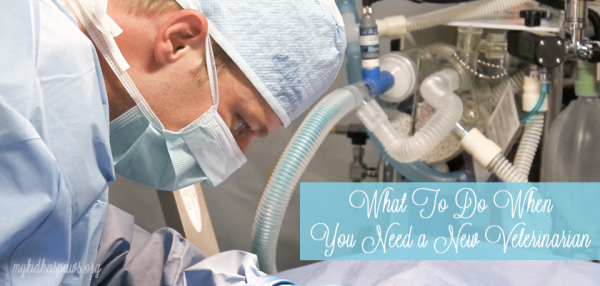 Medicine Versus Mom is Back!
Carol from Fidose of Reality and I are so excited to bring a whole new set of articles to our readers! If you are new to our Medicine Versus Mom series, please click here to view some of our previous posts.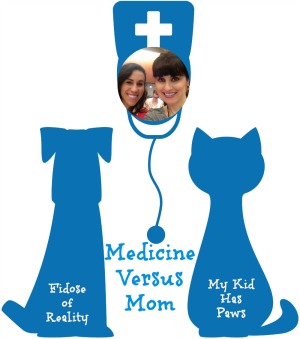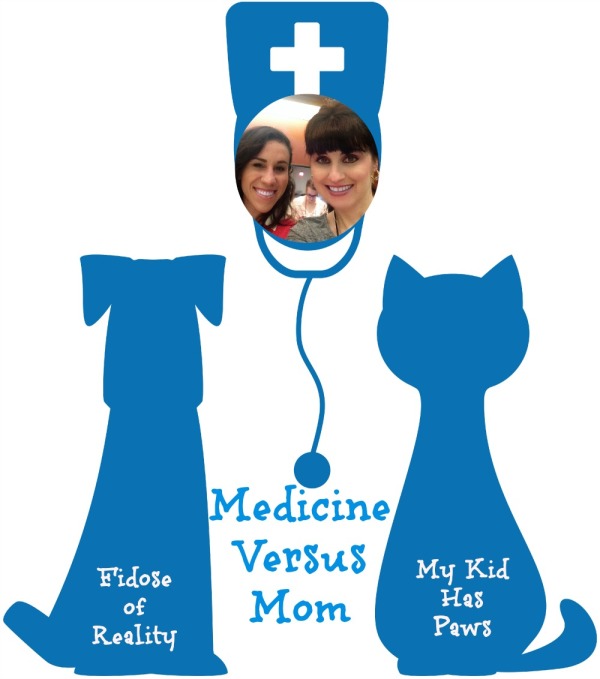 Today's topic is a toughie, however we know that this something many pet parents will deal with at some point. Occasionally, there comes a time where you have to Divorce Your Veterinarian.
You may come to this conclusion for a number of reasons:
1) Difference of Opinion: Sometimes veterinarians begin to change their practices or fundamentals. Perhaps they are becoming more progressive in their practice, or have changed a fundamental philosophy, or have even changed as a person. People are human and are capable of changing, especially if you have been part of their practice for a long time. Sometimes that change is good, and will benefit your relationship with them and your pet, but sometimes that is not the case.
2) Shift in the Culture: Perhaps your veterinarian is becoming more holistic and developing more eastern medicine practices. For some pet parents, this is a welcomed change, however for some pet parents, this isn't the best change for their pet.
3) Change in the Staff: I have worked at high-pace ever-changing practices and practices where I am the only person who was hired and left within the time of my employment. Lots of change at a veterinary hospital may be something to consider as a pet parent. Often times, change in staff is not within the control of the hospital. However, sometimes high turnover is due to the nuances occurring behind the scenes at a hospital. As a pet parent, I would take the time to pay attention to the staff dynamics while you are present at the hospital. If your favorite staff members have left, or your are sensing hostility amongst the staff, you may make the decision to find a new veterinarian.
Regardless of the reason, when you choose to leave your veterinarian, there are a couple of things you can do to facilitate the process.
1) First and foremost start looking for another veterinarian in your area. You don't want to tell your veterinarian you are leaving their practice, and then be forced to stay because there aren't other suitable alternatives in the area. If you need some advice on deciding which veterinarian is right for you, please read our 9 Things to look for in a New Veterinarian post.
2) Have a conversation with either your local emergency veterinarian or their staff. One of your best resources as a pet parent when looking for a new veterinarian is your local emergency veterinarian and their staff. Why? Well, your emergency veterinarian works with, and gets refereed to, by most, if not all, of the local veterinarians. So they know a lot about the way each veterinarian practices and their professional style. Having friends that work in emergency veterinary medicine has been very informative for me as a pet parent.
3) Also speak to the local breeders, rescues and organizations in your area. Each organization, rescue, shelter, and non-profit has a preferred veterinarian, and many of the people who work for/volunteer with those organizations have veterinarians in your area and information regarding their preferred veterinarian.
4) Ask your veterinarian for a copy of your records. Your records are yours, and you have the right to obtain a copy of each of your pet's health records. FYI: usually this is a hint to your veterinarian that you are going to leave, so know that when you ask for the records, you are sending a message.
5) Be honest with your veterinarian. It may be difficult to do, but if possible have a conversation with your veterinarian. They should know why you are leaving. Why? Well, what if you aren't the only person who has an opinion about the changes? Starting a conversation might provide other pet parents in your community with a better experience.
6) Tell your pet insurance that you have switched veterinary hospitals. Your veterinary hospital has some interaction with your pet insurance through fax and email. Often, the receptionists will send your receipts and medical records to your pet insurance company. Its always a good idea to have your new veterinary hospital know that you have pet insurance AND for your pet insurance to know you have a new veterinary hospital.
For Carol's Mom perspective on Divorcing Your Veterinarian, please click here.
Have you ever had to divorce your veterinarian? What steps did you take to improve the process?