This post is sponsored by Fetch for Pets and the BlogPaws Professional Pet Blogger Network. I am being compensated for helping spread the word about CHI for Dogs but My Kid Has Paws only shares information we feel is relevant to our readers. Fetch for Pets is not responsible for the content of this article.
Unfortunately, Corgis shed….a lot! I love Rooney, so I don't mind, but his shedding and tendency to get muddy can be overwhelming when trying to keep my house clean.
Rooney is currently shedding due to the change in seasons, and his butt has all sorts of little "tufts" sticking out. In my opinion, it makes him look disheveled. Since I don't want people to think that I don't take proper care of my baby boy, I need to keep him groomed and looking handsome.
Grooming may sound like an easy task, but the truth is, you need all the right equipment to make sure your dog is well groomed. That's why I was so happy to get a chance to try CHI for Dogs ®.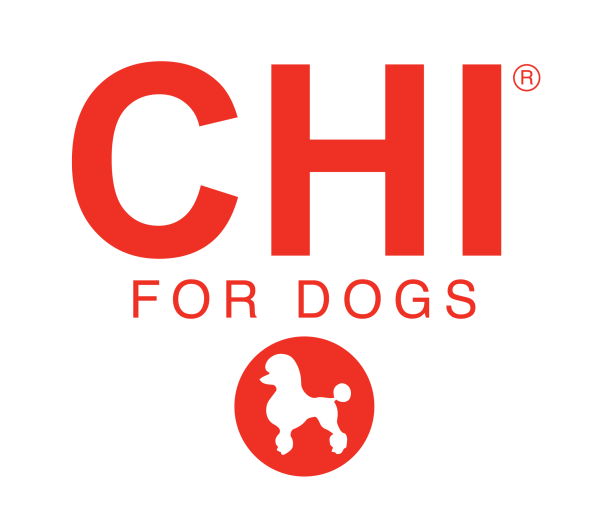 Many pet parents believe that grooming consists of bathing and nothing more. However, proper grooming is a lot more than just a monthly bath. Of course, the extent to which you need to groom your pet depends on the breed. However, all breeds require brushing, bathing, and nail clipping at a minimum.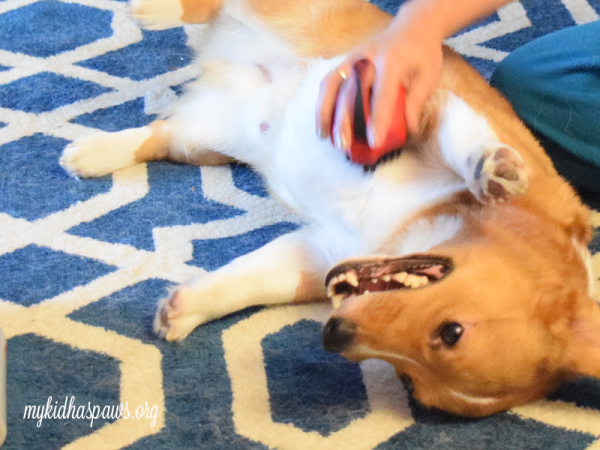 Brushing: During the change of seasons, Rooney requires daily brushing. Since Rooney is really wiggly while I am brushing him, it is convenient that the CHI for Dogs tools are ergonomically designed with non-slip handles and sit very comfortably in my hand. Their well-designed handles make it easy for me to groom Rooney in an efficient amount of time.
One thought I had while writing this post is how easy it will be to keep Rooney looking put together and smelling good when guests come over for the holidays. (Just thinking ahead)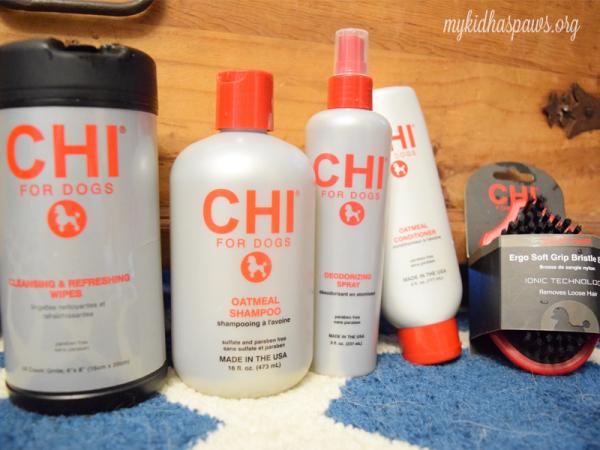 Bathing: All year round, Rooney receives a regular bath every 2-4 weeks, and an emergency bath when he dives face first into the mud :). Here are the basic criteria I have for a shampoo:
Does it leave Rooney smelling good?
Does it soothe his skin? (He suffers from inhaled allergies)
Does it leave his fur feeling soft?
Not only does CHI for Dogs Shampoo meet all of the above criteria, but it is also Paraben free and is safe to use with topical flea or tick treatments. CHI for Dogs liquid grooming products can range from $9.99-$12.99, which is a great price for a salon quality product!
How exactly does CHI for Dogs products keep your dog's coat feeling ultra soft? The Pre Blow Dry thermal foams and sprays create volume and protect their coat!
In addition to Shampoo and Conditioner, CHI for Dogs has Cleansing & Refreshing Wipes and Deodorizing Spray for keeping him clean on a daily basis, which I love and need!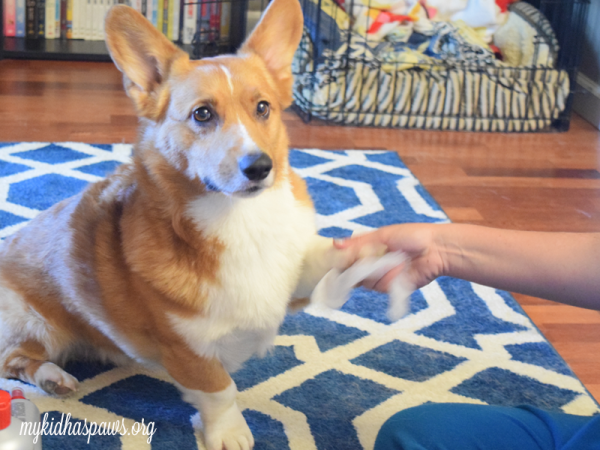 Nail Trimming: Nail trimming is incredibly important and often overlooked as part of basic pet care. However, it is imperative that you keep your dog's nails trimmed regularly. Brushes, shears, and nail clippers range from $12.99 to $29.99 for the CHI product line and can go a long way to protect your dog from long nails and potential mats. Pet parents often say they can't keep up with regular nail trims because they don't know how and it's too expensive to pay for them. Therefore, I recommend picking up a pair of CHI for Dog nail clippers and learning how to trim your dog's nails so that you can keep up with them.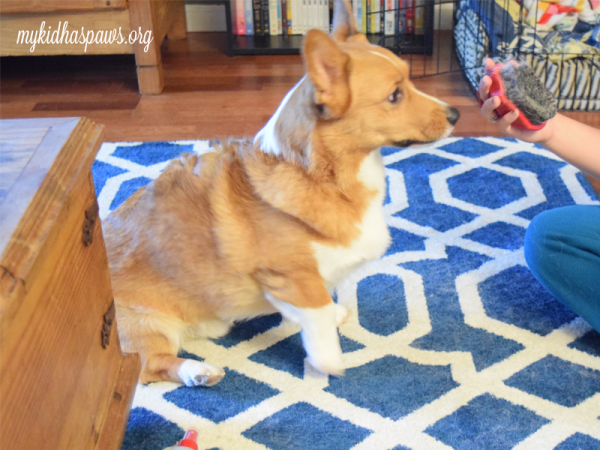 Want to know where you can get these great products?
As of September 2015, PetSmart will be carrying over 35 different CHI for Dogs grooming products. You can also purchase any of their products in stores or online here.
These products will help you keep your dog looking day-after-the-salon great all the time!
To learn more about CHI for Dogs please follow them on social media:
Facebook: https://www.facebook.com/CHIHaircare/
Twitter: @CHIHairCare
Instagram: @CHIHairCare