Rooney loves toys!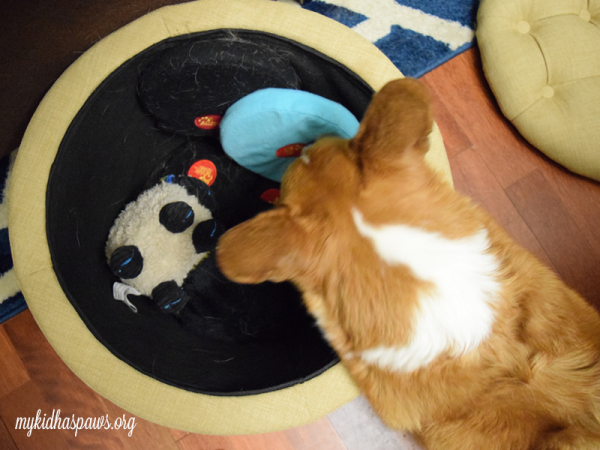 He loves to destroy them and chew on them and play with them. Dog toys provide Rooney with a significant amount of entertainment. Therefore, I like to keep some of Rooney's toys in the living room. However, because Rooney likes to destroy toys, I don't like to leave them in his crate, especially when we aren't home. My fear is that he might choke on a piece of a toy while destroying it, or eat so much of a toy he makes himself sick. The scenarios are endless. Therefore, I like to keep his toys somewhere other than his crate in the living room.
For a while, we were keeping them in a pile in the corner, however when we clean the living room, it would be nice to have a place where the toys are actually put away.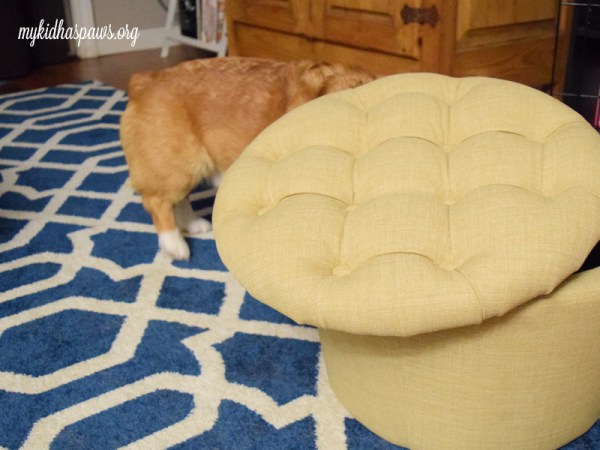 When I was at HomeGoods recently, I found this ottoman. Right then and there it dawned on me that this would be a perfect way to store Rooney's toys and provide us with a footrest! I am happy to report that it worked perfectly!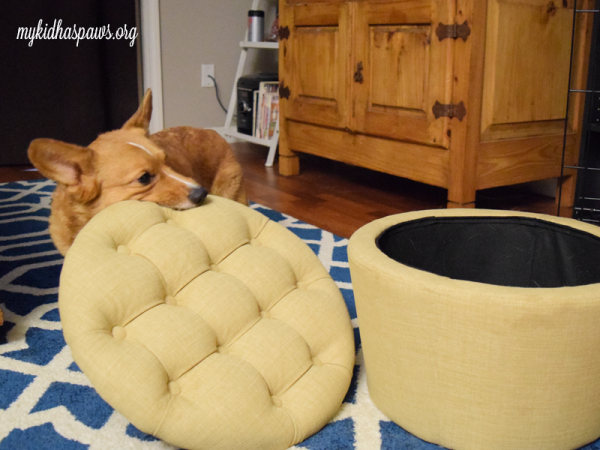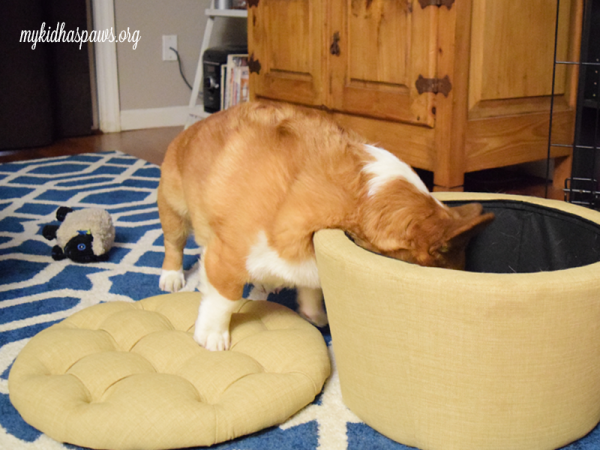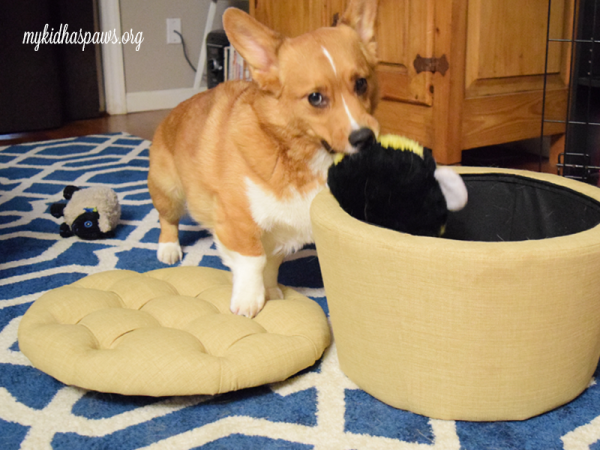 When I was at the store, I was trying to decide if I wanted the larger ottoman, or the smaller one. I decided to go with the smaller one, and I am glad I did. Because this one is small, Rooney can nudge the lid to get his toys out whenever he wants.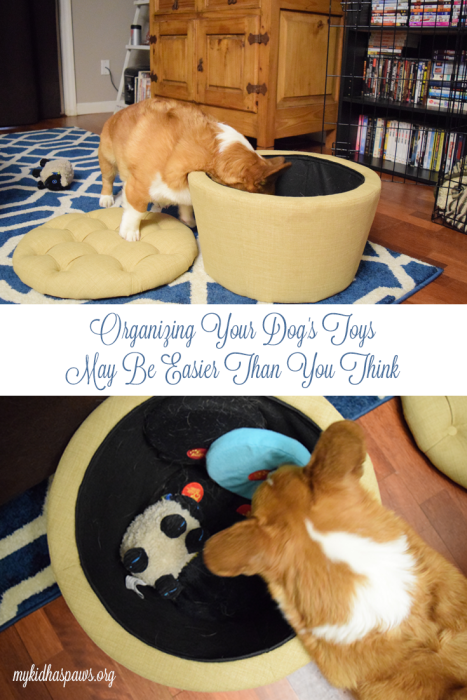 How do you keep your dog's toys organized?