By now you have probably heard that there are some pretty awesome benefits to adding pumpkin to your diet. Of course, I am not talking about Pumpkin Spice Lattes or Pumpkin flavored Bagels (although they are both amazing). I am referring to more than pumpkin flavor, but the actual addition of pumpkin. Not only are there benefits to you and your diet, but there are so many benefits for pets as well!
Fiber: The number 1 benefit pumpkin has for pets (in my opinion) is the fiber content! What's most amazing about the fiber benefits is that they can be three fold. When I worked at the veterinary hospital, we would often recommend adding pumpkin to the diet of a constipated dog or cat. Pumpkin also improves the digestive health of pets suffering from diarrhea or colitis. Lastly, fiber can also create a sense of fullness and improve weight loss programs for pets (PetMD).
Hydration: Pumpkin (a fruit) has high water content. The added water will provide your pet with additional hydration. This is an excellent benefit for pets who need encouragement to drink water (PetMD).
Vitamins & Nutrients: Pumpkin is rich in Vitamin C and Potassium, which supports that immune system and muscle recovery. Additionally, pumpkin is a great source of beta-carotene that according to the National Institute of Health can provide anticancer benefits (PetMD).
WeRuVa (named after rescue cats Webster, Rudi, and Vanessa) understands the benefits of pumpkin. That's why they released their Pumpkin Patch Up recipe!
This recipe is a supplement that provides the excellent benefits of pumpkin mentioned above. This is the perfect additive to your pet's diet (yup, good for both dogs and cats) or a nice snack! Additionally, WeRuVa's Pumpkin recipes are available in convenient 1.5oz grab & go packages!
Not only does WeRuVa have a great pumpkin recipe just in time for Fall, but they also have their Dogs in the Kitchen recipes that would make a great addition to your dog's upcoming Thanksgiving meal 🙂
To find a WeRuVa retailer near you, please click here for their store locator.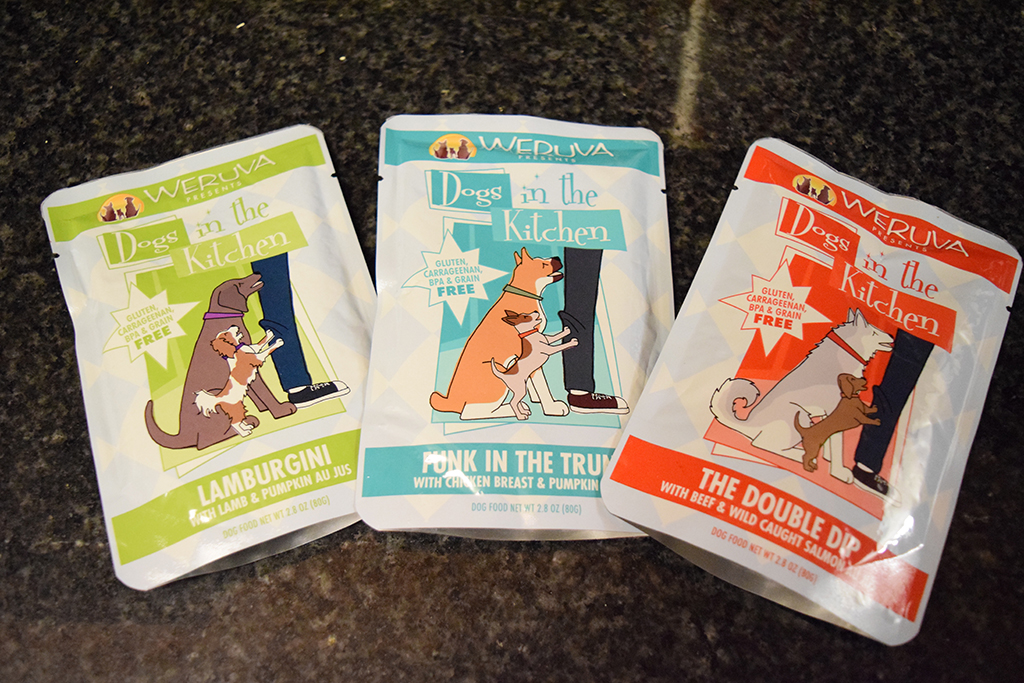 Have you ever added pumpkin to your pet's diet before? What were the results?
Disclaimer: We received a sample of Weruva to try in exchange for our honest opinion. My Kid Has Paws only discusses products we believe are in the best interests of our readers.