I don't know about you, but our household is all about football during the Fall Season. In fact, its one of the reasons I love Fall so much! Saturdays are for watching college football and cheering on Notre Dame, and Sundays are for watching lots and lots of NFL football (my husband and I like different teams, so there are always two games to watch minimum).
Of course, SuperBowl is THE big game day. However, throughout the season, it is so nice to have people over to watch the games and enjoy some Game Day snacks.
One of my favorite snacks to serve for any event is my mom's signature Garlic Artichoke Dip. Since I can't give away that recipe, I wanted to share with you the recipes that have inspired me on Pinterest lately. My focus here is on some healthy alternatives mixed with some not-so-healthy alternatives.
Bacon Wrapped Avocado Fries from Kirbie's Cravings
Light Mini Turkey Taco Cups from The Creative Bite
Muddy Buddy Popcorn from Six Sister's Stuff
Soft Pretzel Bites from Handle the Heat
Three-Cheese Jalapeño Poppers from Damn Delicious
To check out more of my favorite game day snack recipes, you can visit my Game Day Snacks Pinterest board here.
Follow My Kid Has Paws's board Game Day Snacks on Pinterest.
Although snacks for humans are a given for Game Day, we can't forget to include our dogs!
My favorite Game Day snack, or meal, for Rooney includes The Honest Kitchen.
The Honest Kitchen's new Marvel provides you with just the right healthy recipe for your dog to enjoy some special food on Game Day.
The Marvel Minimalist recipe is new to the Honest Kitchen. This recipe includes 6 limited ingredients: Turkey, Parsnip, Navy Beans, Coconut, Pumpkin, & Parsley. This recipe is PERFECT for dogs who 1) need a limited ingredient diet, 2) cannot eat grains or white potatoes, and 3) like the taste of turkey.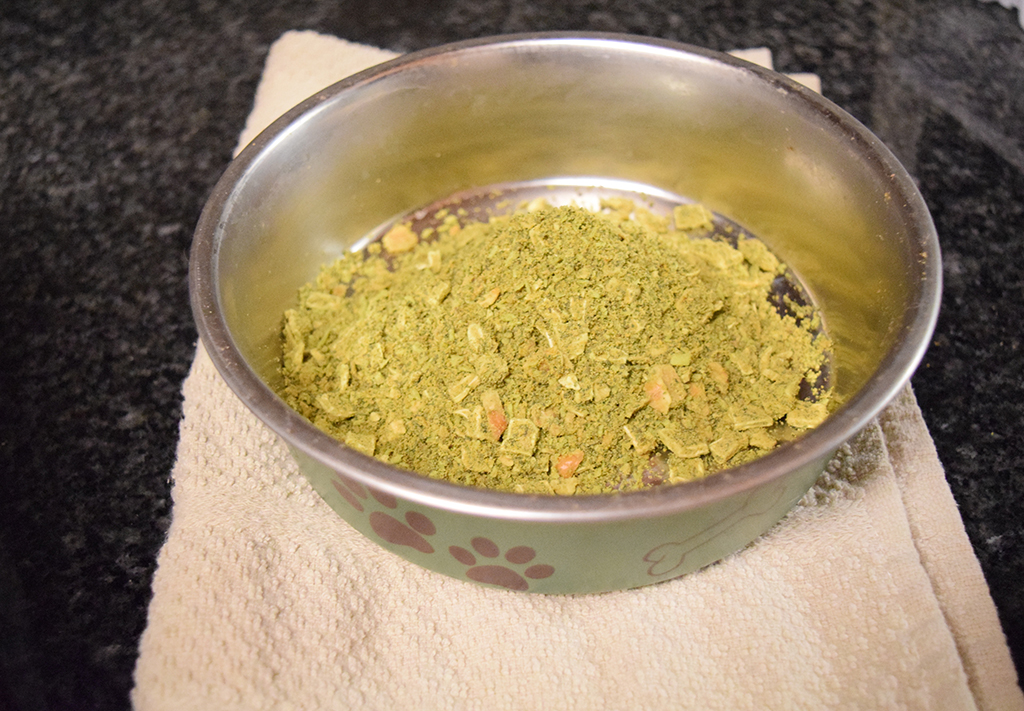 Rooney doesn't necessarily need a limited ingredient diet, but he does like the taste of turkey and the ingredients are healthy.
So the question is, does Rooney like it?
He likes it so much he continues to lick his bowl LONG after the meal is gone looking for more!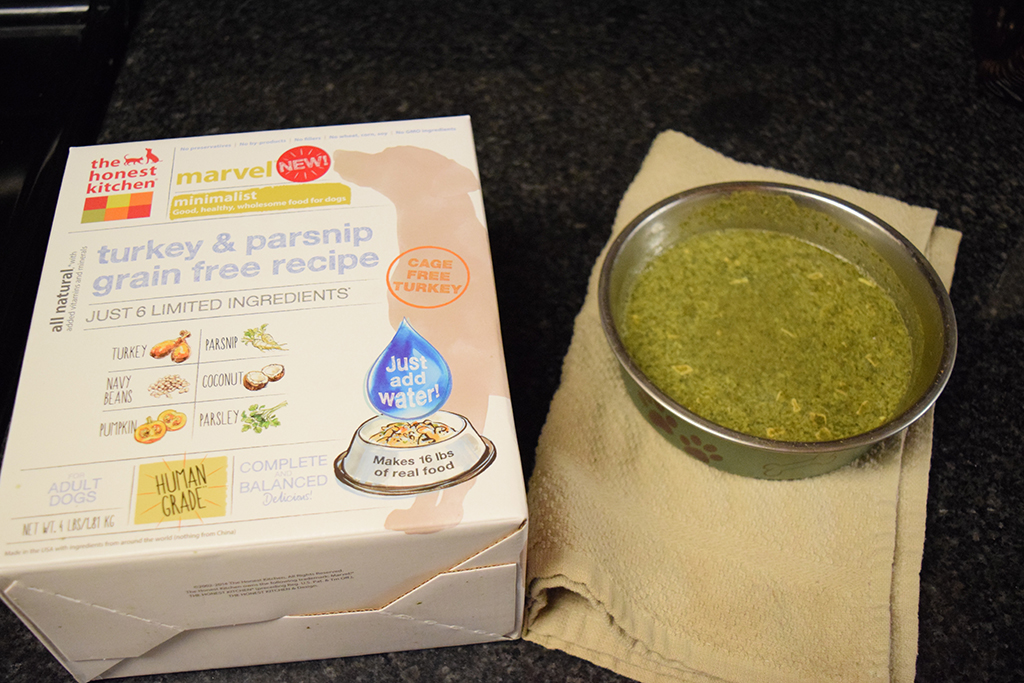 I love adding The Honest Kitchen to Rooney's diet for 3 main reasons. 1) Rooney gets to have a special meal, which I believe makes him feel special that day, 2) The special meal or snack is a great way to integrate Rooney into our Sunday routine, 3) The Honest Kitchen is so healthy that I can feel good about keeping his snacks healthy.
What does your Game Day routine look like?
Do you have any favorite recipes?