It can happen so quickly.
You look over, and your pet is shaking violently. They have lost control of their bowels, they don't know where they are, and you feel helpless.
While I was in college, I was visiting home when my mom came upstairs in tears and said that she was pretty sure Maui was having a seizure. I came downstairs to find Maui staring blankly. She was drooling and clearly disoriented. When we took her to the vet, we found out Maui was suffering from acute (focal) seizures brought on by idiopathic epilepsy (meaning, we don't know what caused her seizures). Maui would go on to live 6 more years after being diagnosed. Sadly, our family lost Maui a few months ago.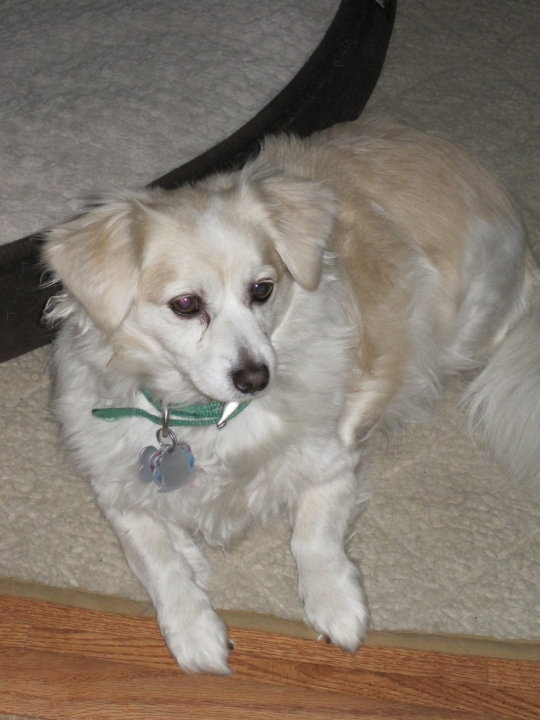 When you are at that moment, and you see your pet have a seizure for the first time, it's terrifying. You don't know what to do; you don't know if its the first of several seizures to come, or an isolated incident. There is so much you don't know. Today, I hope to provide you with a few action items you can take when your pet has a seizure.
Try your absolute best not to panic. I know that this is easier said than done, but if you have children or other pets in the house, realize that your reaction can provoke a reaction from them, which can make the situation more stressful. Take deep breaths, seizures usually last a few minutes, but you can get through this.
Keep Your Hands Away From Their Mouth. Because your animal is essentially unconscious, they can't see you and they have no control over the muscles including the ones in their jaw. It is very likely that you, or another member of your family, can get bit during a seizure.
Use Your Voice. Full disclosure; I don't know if your pet can hear you during a seizure. I think it depends on the severity of the seizure and the areas of the brain that are affected. However, it made me feel better to comfort Maui by speaking softly and telling her I was there and that I loved her. If nothing else, it makes you feel like you are doing something in an otherwise helpless situation.
Move Them to a Safe Location. Again, keep your hands away from their mouth, and only move them if you feel they might hurt themselves on the stairs or nearby furniture.
Take Them to the Vet When The Seizure Stops. Typically, the seizures only last a few minutes. Therefore, you won't have enough time to get them in the car and to the vet before the seizure stops (PetMD). Therefore, wait a few minutes, give them a chance after the seizure to orient themselves, and then take them to the veterinarian.
If The Seizures Don't Stop after a few minutes, take them to your vet or the emergency vet right away. They may be having cluster seizures, and this can do irreparable damage to their brain if left to continue.
Once you can get your pet to the veterinarian, they will be able to stop the seizures if they haven't already stopped. Then, they will help you move forward with a treatment plan. Maui responded very well to her medications and her seizures stopped immediately and didn't occur again for several years. When they did reoccur, we were able to adjust the medications and were able to get her epilepsy in control again.
While you are monitoring your pet for further seizures, you may notice that there are warning signs before a seizure. For example, Maui would come and sit very close to someone before her seizures. She would also seem very stressed before having her seizures. This type of behavior is typical, and you want to keep your eyes open for signs (PetMD).
A special warning for those who have pools or hot tubs: I hate to have to mention this, but I have seen too many pets drown in pools and hot tubs not to. When your dog is suffering from epilepsy, you never know when a seizure will occur, and you don't want them to be by an uncovered pool or hot tub when it happens. Although pool and hot tub safety is important no matter your dog's health conditions, it is especially important when your dog suffers from seizures. Therefore, please keep your pets away from pools or hot tubs with fences, or research appropriate covers.
---
---
Have your pets suffered from seizures? Do you have any suggestions for pet parents?