Will you be traveling for the holidays? Traveling can be stressful during the holiday season. You have to pack your suitcase, book flights, possibly book hotels, buy gifts, wrap those gifts, and potentially even lose a lot of sleep to said travel and new time zones. Not to mention, figure out if you can bring your pets with you, and if you can't where will they be staying during your travels?
I have always been a big fan of the holidays, so I don't want them to be stressful for anyone. There is simply too much fun to enjoy to be stressed. Therefore, I would like to introduce you to Furlocity, which will be the key to keeping your pets happy and healthy as you begin planning your holiday travel.
Traveling with your pet?
Yesterday, we covered Tips for Traveling With Your Dog for the Holidays and Furlocity can certainly help you make this holiday season the best one yet! Furlocity helps you to find a pet-friendly hotel in your designated travel area. For example, when I looked up arrangements in Portland, Oregon for the week of Christmas, I was introduced to 72 pet-friendly hotels. Using their helpful filtering system, I was able to search for hotels by price, star ratings, amenities, and promotions. Additionally, the Pet Policy box gives you a quick reference to potential pet fees, restrictions, and requirements.
Do you need to board your pet while you are traveling for the holidays?
If so, Furlocity can help you find boarding facilities near you. Each listing breaks down the prices, pickup and drop off times, vaccination and cancellation policies. Having all of this information up front will make it much easier for you to choose a facility and make a reservation.
---
You might be interested in the guest post I wrote for 4Knines Blog on 4 Ways to Stay Connected to Your Pet While You Travel
---
Can any business post on Furlocity?
No. Furlocity wants their customers to rest assured that they only work and list top businesses. Therefore, they have a thorough screening process associated with listing a business.
Your vacation can give back to others. 
When you use Furlocity to book boarding or travel, they give back to organizations that improve the lives of pets and people. Listed on their website to receive donations are Morris Animal Foundation, Labrador Harbor, Dogs on Deployment, PAWS, and K9s for Warriors.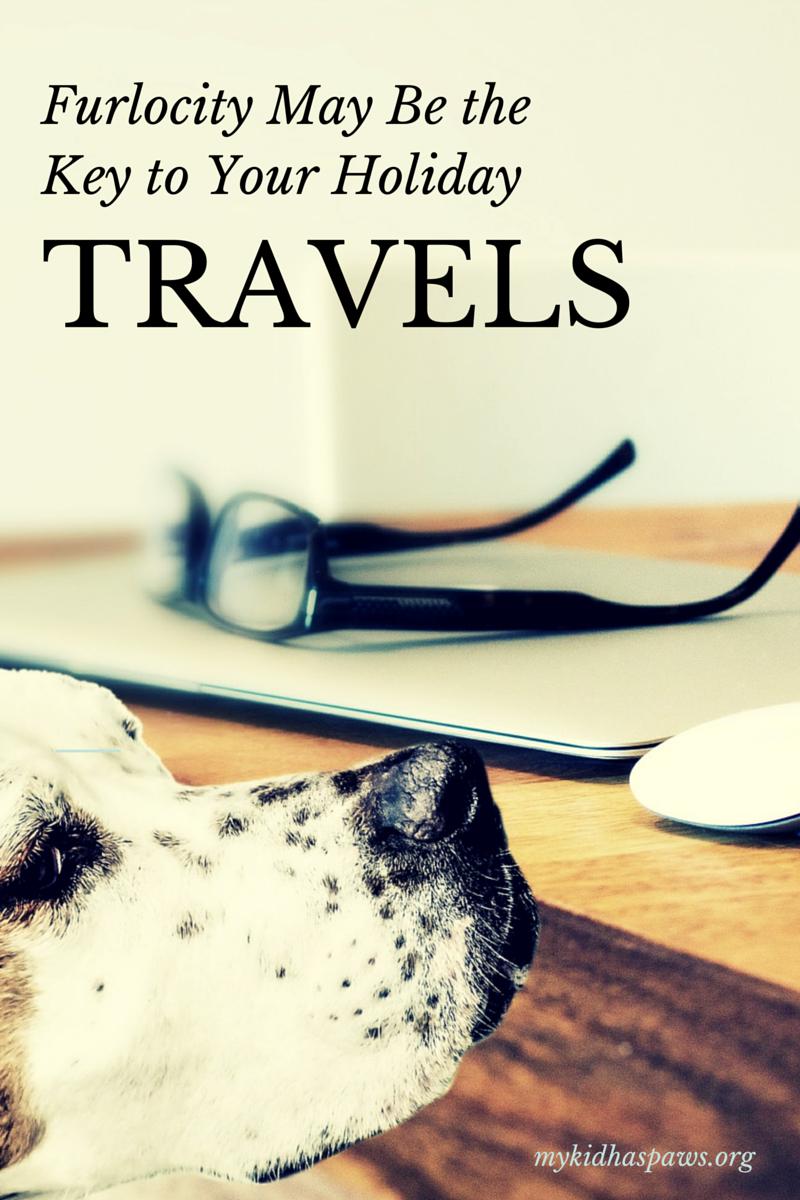 So I recommend using Furlocity to help you book your best holiday accommodations yet using code TRAVEL5 for 5% off a 3+ Night Stay through March 31, 2016!