Are you hosting a dinner or a party this holiday season? If so, have you considered the pet-friendliness of your tablescape?
Often, people forget that certain types of flowers can be poisonous to both cats and dogs. While hopefully no dogs or cats end up jumping on the Holiday table setup, you simply can't count on the odds during a time of year when there is very little consistency in your schedule, home setup, or the number of guests.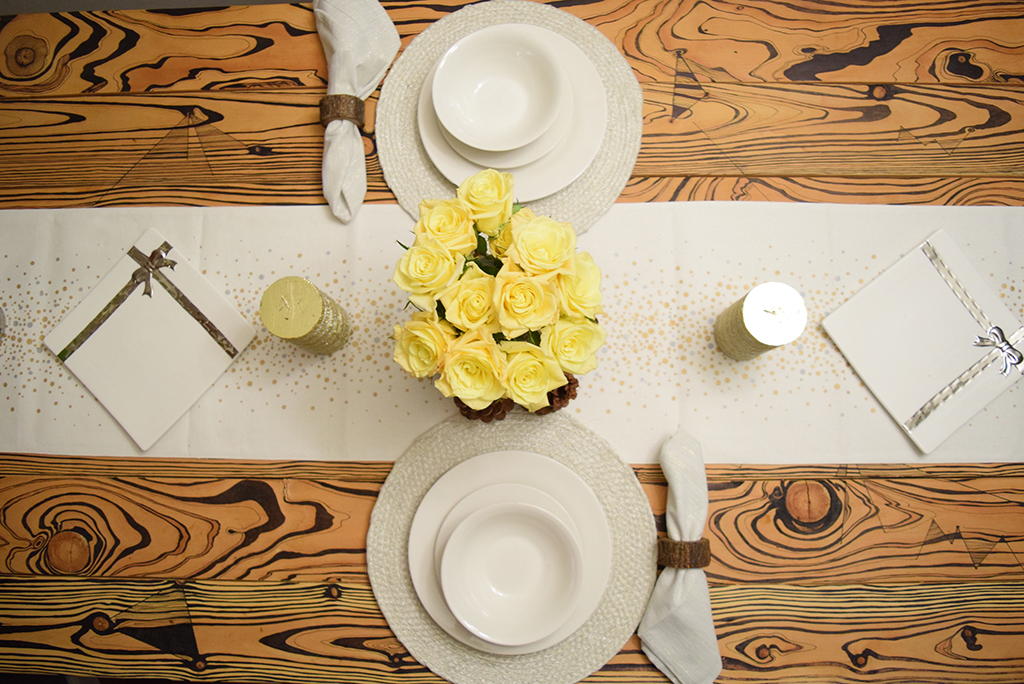 With some help from my Aunt Eilish (my go-to flower expert) and inspiration from BloomNation, the place for online flower delivery, I was able to research a solution for a pet-friendly tablescape.
Firstly, let's talk about some typical holiday plants that are toxic to pets:
Poinsettias: According to PetMD, poinsettias are toxic in very large quantities for pets. Please keep in mind that "large quantity" is subjective and depends on the size and weight of your pet. However, even a small amount can cause vomiting and irritation in the mouth and the esophagus.
Holly & Mistletoe: Both of these common holiday plants are toxic to pets. Mistletoe can cause severe intestinal upset, a sudden drop in blood pressure and even hallucinations. If a large amount of Holly or Mistletoe is consumed, seizures may occur, and the consumption could be fatal.
Lillies & Daffodils: Lillies are particularly toxic to cats, so this is a plant you really don't want to have in your house because it's easy for cats to climb on any surface to get to the plants.
Amaryllis: Although the leaves are toxic, the bulb of the plant is considered especially toxic.
Christmas Tree: If pets ingest Christmas tree needles, they can cause an abdominal puncture, irritation or obstruction. For more information on Christmas Tree safety, please read my guest post on 4Knines 5 Tips for a Pet Safe Christmas Tree.
If you believe your pet may have consumed any of the above plants please call the Pet Poison Hotline 855-764-7661
So just to be clear, you want to make sure that your holiday tablescape doesn't include any of the above plants. Then, the challenge becomes, how do I make my tablescape look festive without using the most common holiday plants?
Firstly, I wanted to select a color scheme that would look great from Thanksgiving through the New Year, mostly to save money. I ended up selecting white, gold, and silver as my color scheme for the tablescape.
Once I settled on a color scheme, I needed to select a centerpiece. I decided to have Yellow Roses. Roses can cause a little irritation if consumed, but they are not toxic to pets (Some veterinarians recommend rinsing their mouth just to prevent irritation or stomach upset).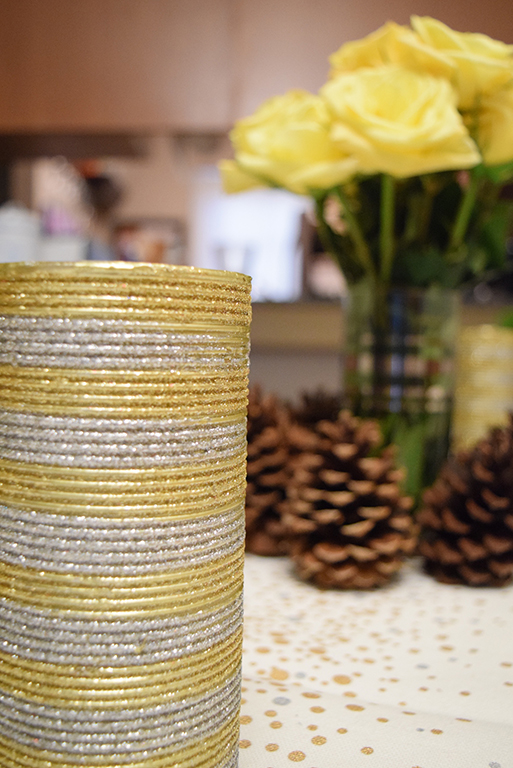 The yellow roses complemented my tablescape nicely, but because our table is long and rectangular, I needed to add some additional holiday flare. I decided to add pinecones! Pinecones are not toxic to pets (as long as they don't have sap). However, consuming them can cause intestinal irritation or blockage. That being said, I personally think it will be easier to catch your pet before they eat a whole pinecone. As opposed to them sneaking some toxic flower petals when you aren't looking and then the next thing you know you have a very sick pet on your hands. As far as decor goes, Pinecones matched the rustic feel of our wood table and added the perfect amount of holiday flare.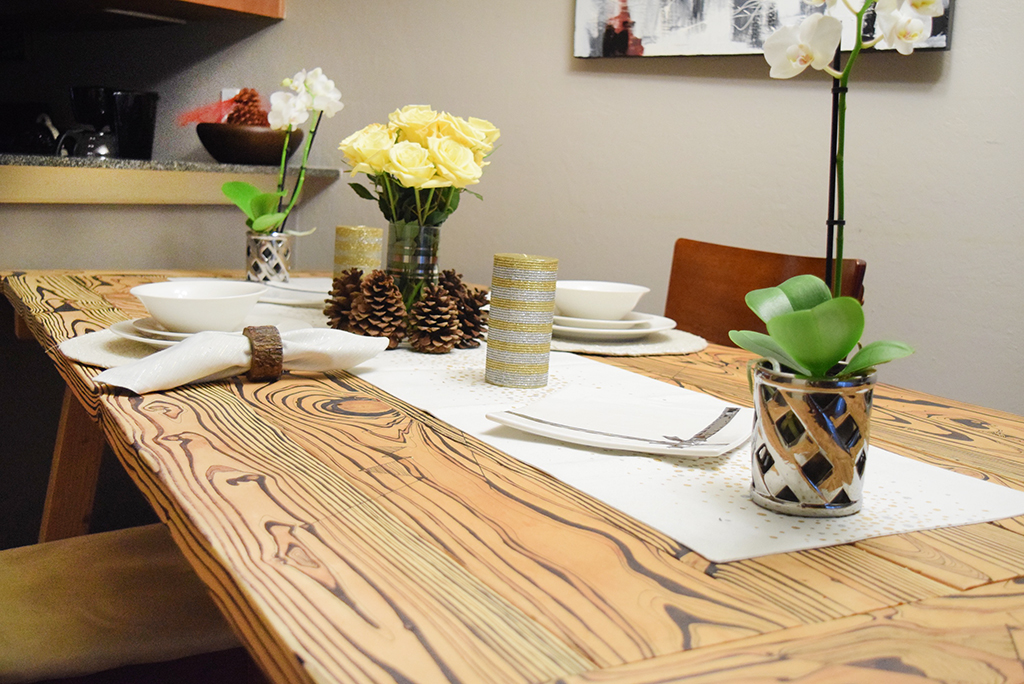 Lastly, on either end, I decided to add orchids. According to the ASPCA, Phalaenopsis Orchids are not toxic to pets. These plants tied in very well with the white in our tablescape, and will last a long time (in an effort to save money).
Tell me, do you love to decorate your table with plants? What are your suggestions for adding pet-friendly holiday decor to your tablescape?
Candles – HomeGoods | Plates – HomeGoods | Table Runner – Target | Placemats – Target | Napkins & Napkin Rings – Target