Hello Everyone!
This week begins the week of travel. Over the next few weeks many people will be traveling all over to visit their love ones for the holidays. Therefore, I am excited to share with you a guest post from Beverley Courtney that provides helpful information for traveling with your dog for the holidays.
All Aboard! We're off on Holiday!
Our dogs often have to play second fiddle to our busy life.
We are taken up with work and family commitments and sometimes the family dog is just fitted in round the edges. And yet the very time when you'd be able to give them lots of attention is the time many people choose to chuck them into kennels and swan off without them!
For me, a holiday without my dogs would simply be no fun.
It's true, I've done all the visits to great cities and famous landmarks – those trips where a dog would be a very tricky addition. And now a holiday for me is a time to relax and recharge – usually in a quiet natural environment.
Does this resonate with you?
Well you'll be glad to know there are lot of ways you can bring your much-loved dog and enjoy your holiday together.
Advance Planning
There may be different canine health requirements where you want to go. Traveling abroad may require a pet passport and different vaccinations, which will all have to be sorted well in advance.
Even if you're staying in the same country there may be new hazards which you don't have at home – ticks, snakes, toxic plants or creatures, hot sun, ice and snow … It pays to do a little research and be prepared.
There may even be different legislation at your chosen destination – different leash laws, for instance – so you need to check up on that before you go.
Don't be caught out by local bye-laws either! Be sure to check for the dog-friendliness of beaches, forest trails and national parks. Alex was lucky to stay on the right side of the seasonal dog bans in Cornwall – the beautiful English coastal county. "We holidayed there just before Easter," she writes, "and hadn't realised how many beaches ban dogs between Easter and September. If I were going again I would make a point of checking the local beach policies before booking a cottage!"
If your dog is excitable, you'd do well to teach him to settle on his mat so that you can take the mat with you to the cafe or bar and he'll relax quietly while you do the same.
You may also consider a bit of training in advance to accept a waterproof coat, swimming floats, paw boots, snow goggles, a lifejacket – or whatever else he may need to wear on your trip.
Teaching your dog to wear a backpack and carry his own water bottle and treats on long walks is really useful! Start with short walks way before your trip, gradually adding a little weight to the pack as your dog gets used to it. It's important to balance the load on both sides so that it doesn't start slipping.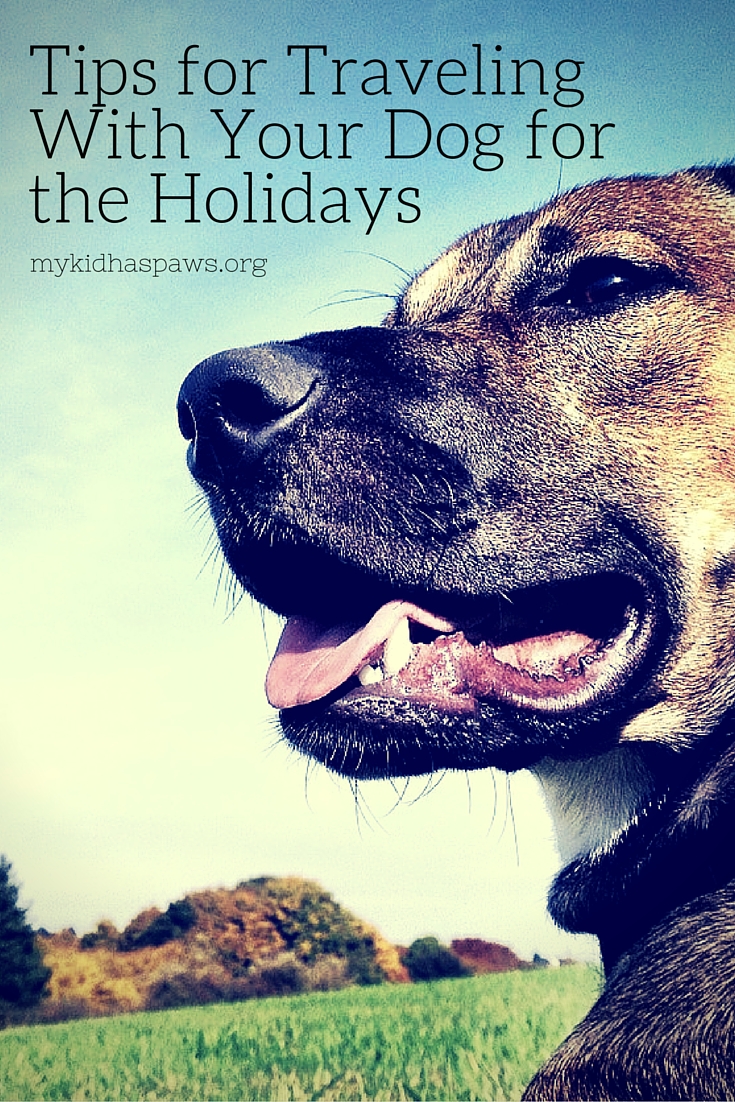 What About My New Puppy?
I sometimes find that people delay bringing their new puppy home because they have a vacation planned.
This is a big mistake!
The first few weeks of a puppy's life are critical for her future mental wellbeing. The socialisation window is open from three weeks to about fourteen weeks, and you don't want to miss a moment of this.
So get your puppy at eight weeks as is usual, and take her with you. She will have incredible experiences at this early impressionable age. You will come across so many different people, dogs, surfaces, sounds, smells, that you may even plan a holiday to coincide with the arrival of your next pup!
Amanda writes: "We thought about delaying getting our new German Shepherd puppy because we had already arranged a short holiday with friends. Our breeder persuaded us that we shouldn't wait and that a holiday was an ideal time to have our puppy bond with us."
What a wise breeder! 10-week-old Elva went on to have the time of her life, travelling in the car, train, and ferry. And her family are bitten by the holiday bug: "Since then," Amanda goes on to say, "we've tried to have an excursion every weekend, taking our puppy along just adds to the enjoyment."

Help! I Have Two Noisy Dogs!
There are many resources for finding dog-friendly hotels and holiday lets. If you've got one fairly calm dog these will be fine. But if you have more than one dog, and at least one of them is a barker – you're in trouble! You'll spend so much time stressing over stopping them barking at every strange squeak or bang in your busy hotel that you'll get no rest at all.
The answer? Camping!
But this doesn't mean you have to buy loads of kit and rough it in all weathers. A camper van or motor home or grand all-purpose RV will be perfect. And if you don't own such a beast, you can rent one for your trip.
I had one week's holiday in ten years – I had no interest in travelling without my dogs, and finding somewhere that will take four dogs is next to impossible! So I decided to make a change and got myself a camper van kitted out with all I need for me and my dogs to travel and sleep in comfort.
I'm able to visit beaches and forests, lakes, mountains, and gentle countryside – with lots of long and exciting walks for the dogs. From one trip in ten years, I've now had seven trips (mostly two or three day breaks) this year already, with more planned as we go into the winter.
That's what I call a pure pleasure.

Where Have You Been?
I bet many of you have great dog-holiday stories! Tell us about them in the comments below.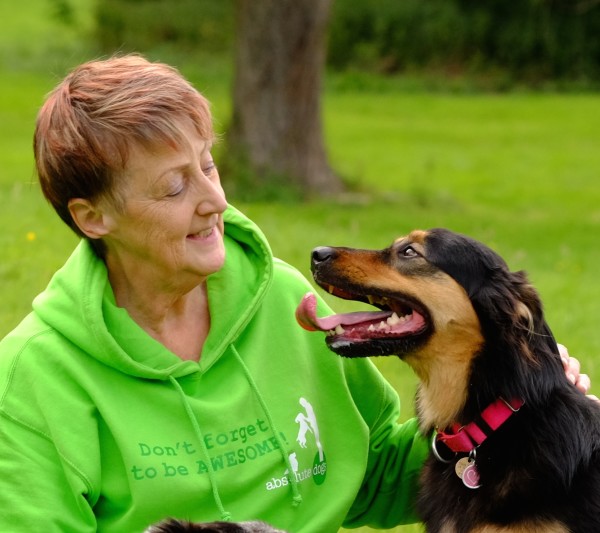 Beverley Courtney, author of the forthcoming book "Calm Down! Six Steps to a Relaxed, Calm and Brilliant Family Dog", lives in Worcestershire with her four dogs, cat, hens and many tropical fish. She mainly works with puppies and "growly" dogs, always looking to build the bond between dog and owner. Get your free dog training series Top Tips for Turning Your Wild Puppy into a Brilliant Family Dog -a step-by-step guide to changing the things you don't like about your dog to the things you do like.
I want to thank Beverley for taking the time to provide us with these excellent suggestions!