Approximately 1 month ago, I introduced you to Petcurean on Small Business Saturday.
I like Petcurean as both a company and a product. As I mentioned previously, I feed Rooney Petcurean every day. On this diet I have noticed that Rooney's poops are more consistent and healthy looking (a very good sign) and his energy is as good as it has ever been. Not to mention, Rooney really likes his Petcurean food!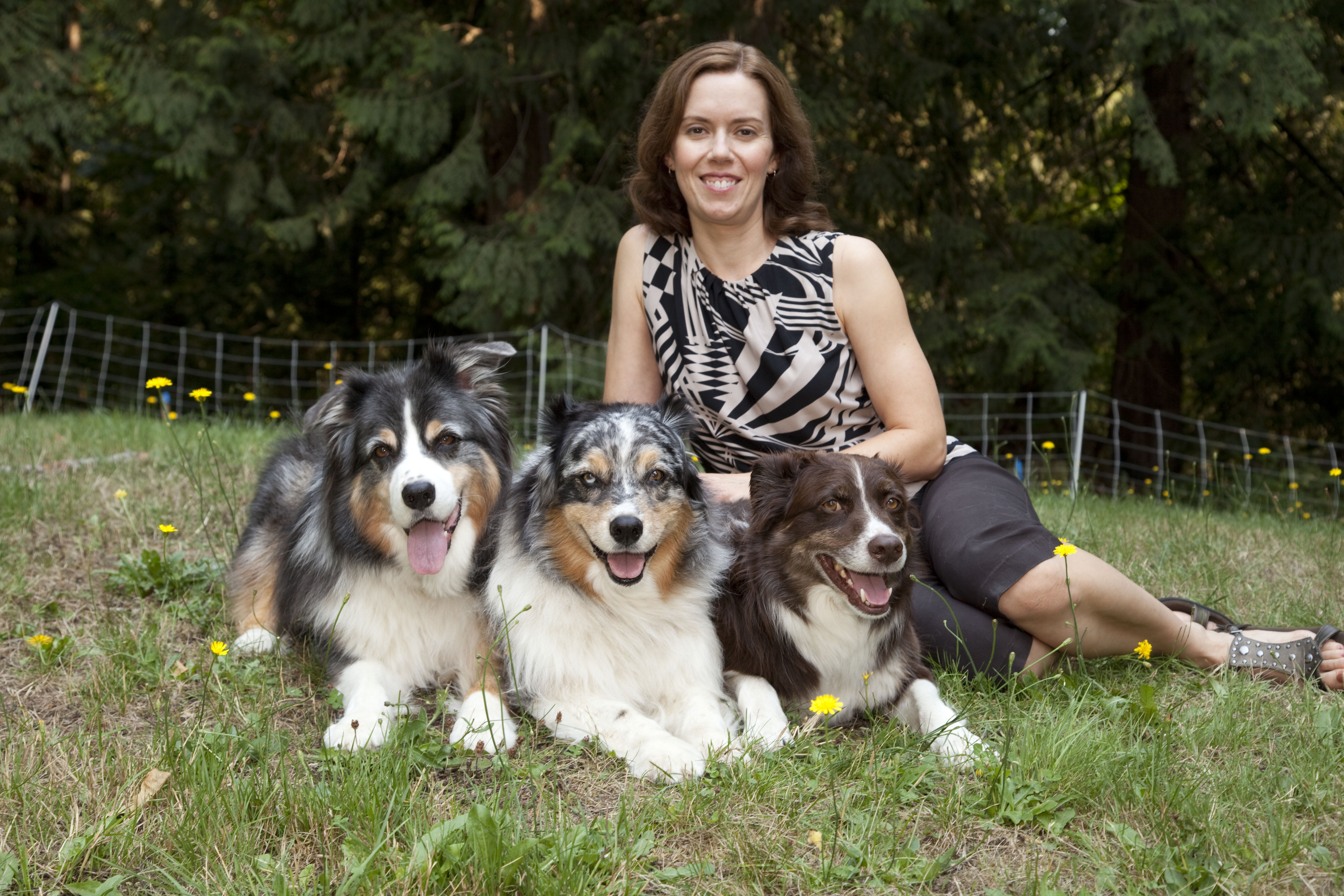 I was approached by Petcurean with the opportunity to conduct an interview with Dr. Jennifer Adolphe, PhD, RD (above) who is Petcurean's Senior Nutritionist. Dr. Adolphe works hard to make sure each Petcurean recipe contains the right combination of nutritious ingredients.
Recently, Dr. Adolphe was kind enough to provide me with some answers to my most burning dog nutrition questions, here are the results:
These days grain-free seems to be a new trend in pet foods. Which pets can benefit the most from a grain-free diet?
Grain-free diets are continuing to increase in popularity. There are a number of factors that are likely contributing to this trend, such as the belief that grains are harmful for pets, or that grain-free diets are more similar to the ancestral diets of dogs and cats. In addition, the elimination of gluten – a protein found in wheat, barley and rye – has been the foundation of many trendy human diets, and pet and human nutrition trends often go hand-in-hand.
Grains are an important source of complex carbohydrates and other essential vitamins and minerals. When grains are cooked, they are highly digestible for dogs and cats and offer a readily available source of energy. The shape, texture and density of kibble depends on the carbohydrate (starch) content of the foods, which improves palatability.
Most dogs and cats do very well on foods that contain grains. However, pets that show signs of adverse food reactions, such as itchy skin, paw licking, vomiting or diarrhea, may benefit from a grain-free diet. Because a "one-for-all" philosophy does not work for every pet, Petcurean offers foods both with and without grains. Our NOW FRESH™ and GO! FIT + FREE™ recipes are all grain-free, whereas our GO! SENSITIVITY + SHINE™ and GO! DAILY DEFENCE™ offer both grain and grain-free options.
If pet parents suspect that their pet is suffering from food allergies, what steps do you suggest they take in order to find out which diet will work best?
With adverse food reactions seemingly on the rise among dogs and cats, many pet parents are looking for solutions. However, it is important to remember that food reactions often mimic other conditions and that flea allergies and environmental allergies (atopic dermatitis) are more common that food allergies. If pet parents suspect that their pet is suffering from food allergies, they should discuss with their vet the option of doing a food elimination-challenge trial, which is considered the "gold-standard" for diagnosing food sensitivities.
Another option is to try a limited ingredient diet. These diets provide a single source of meat protein with as few ingredients as possible to meet the nutritional requirements of pets. After introducing a limited ingredient diet, a noticeable improvement may be observed right away, though a pet should stay on the food for at least 8-12 weeks to ensure it is the right choice. Petcurean has recently introduced GO! SENSITIVITY + SHINE™ Limited Ingredient Diets in duck, salmon or venison for dogs, and duck for cats. These recipes are ideal for all pets, but particularly for those with food sensitivities.
What is your favorite ingredient to see in pet food? 
As a nutritionist, it is very difficult for me to choose just one favorite ingredient! It is really the overall diet that is critical to health and well-being. Together all of the ingredients in a diet must provide the nutrient requirements of the pet. It is important to select ingredients from trusted partners that are located as close as possible to the manufacturing facility to ensure freshness and reduce the environmental impact from transportation. Whole food ingredients, like fresh meats, fruits, and vegetables, provide the essential nutrients, antioxidants and plant-based nutrients to support optimal health.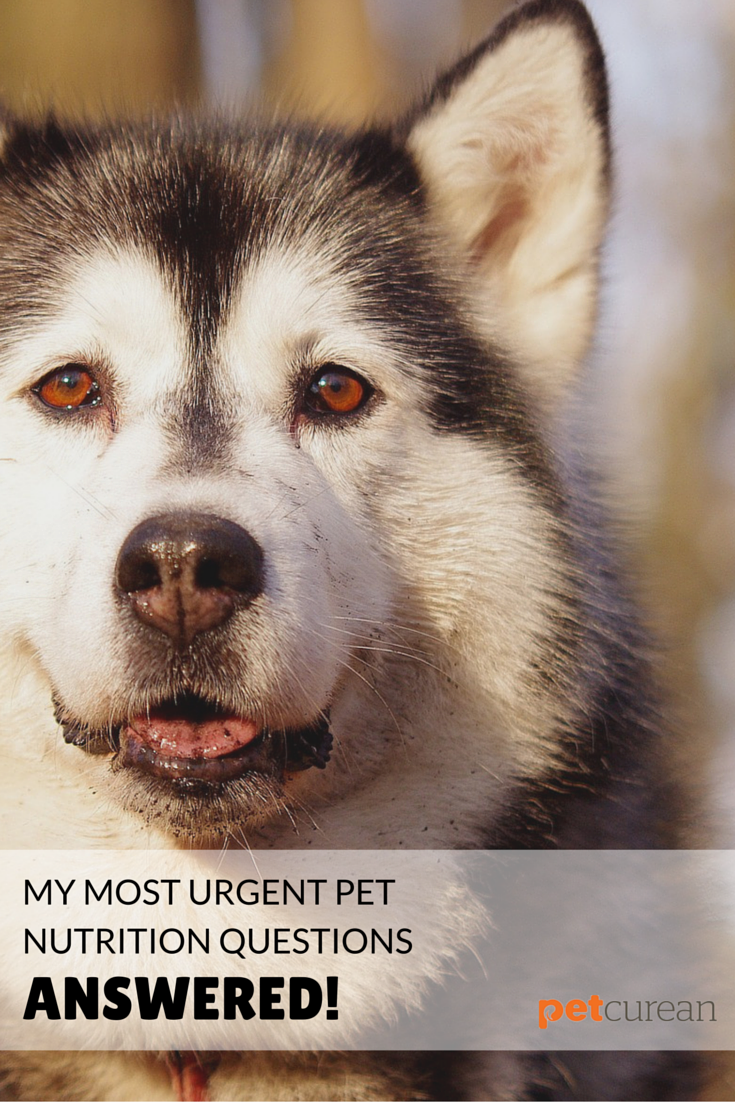 Gluten-free is a new trend in human diets. Can a pet benefit from a gluten-free diet?
Gluten-free diets are necessary for humans diagnosed with celiac disease or non-celiac gluten sensitivity. These diets also have become a popular trend even among those without celiac disease. However, there is a lack of evidence that eliminating dietary gluten improves health in people who are not gluten intolerant. For pets, a grain-free diet is synonymous with a gluten-free diet, since gluten is found in the grains wheat, rye and barley. As with humans, there is no known benefit for pets to eat a gluten-free diet and most tolerate gluten without any difficulty. One exception are some Irish Setters with inherited gluten sensitivity.
Regulation for pet food isn't as stringent as it is for human food. What extra steps does Petcurean take to ensure quality?
Petcurean is a Canadian-based, family-owned company dedicated to creating and selling unique and nutritionally-balanced pet food recipes that are made with premium-quality, natural and fresh ingredients. We are 100% committed to protecting the health and wellness of our pets by ensuring that our company, suppliers and partners meet and exceed the extremely high quality and safety standards that we have set. As a Canadian pet food manufacturer, we meet and exceed regulatory standards set in both Canada, the USA, and numerous other countries around the world that each have their own strict regulatory requirements that must be met. All of our products are manufactured at European Union, Food and Drug Administration, British Retail Consortium and Canadian Food Inspection Agency certified plants, which ensures that they meet a very high standard of sanitation, cleanliness and manufacturing practices.
All ingredients that are used within our recipes are tested prior to being received at our manufacturing facilities. Our recipes are then tested again, at each part of the manufacturing process, and prior to shipping, using standards set by Health Canada. We thoroughly clean and sanitize the manufacturing equipment between production runs to ensure the integrity of our recipes and we take important steps to avoid cross-contamination by following strict quality assurance protocols. We keep final tested food samples of all lots produced at our head office. These lot numbers can be tracked immediately using our complete and thorough tracking protocol. We regularly update and monitor our quality control procedures to protect the health and wellness of our pets and yours.
I don't know about you, but I learned a lot about pet nutrition from my interview with Dr. Adolphe. I think the biggest lesson for pet parents is that there is no "one-size-fits-all" as I have discussed in previous posts. That being said, Petcurean has developed several different types of recipes so that you can find the right combination of ingredients so that your pet can live their healthiest life!
I would like to thank Dr. Adolphe for her time and leave you with this video that shares a bit more about Petcurean's story & mission.
Disclaimer: I am a Petcurean Blogger Advocate. I have been compensated in exchange for providing my opinion. However, My Kid Has Paws only discusses products I truly believe in. In fact, I feed Petcurean to Rooney every day.