I have always been good about getting exercise and staying in shape. However, I have had my moments where a week or two go by, and I can't say I have done much in the way of burning calories. When these lulls occur, it's usually because I am bored. Bored with whatever exercise I have been doing lately (the only thing I never get bored of is volleyball, which I need other people to play). I bet that you too have encountered this type of boredom.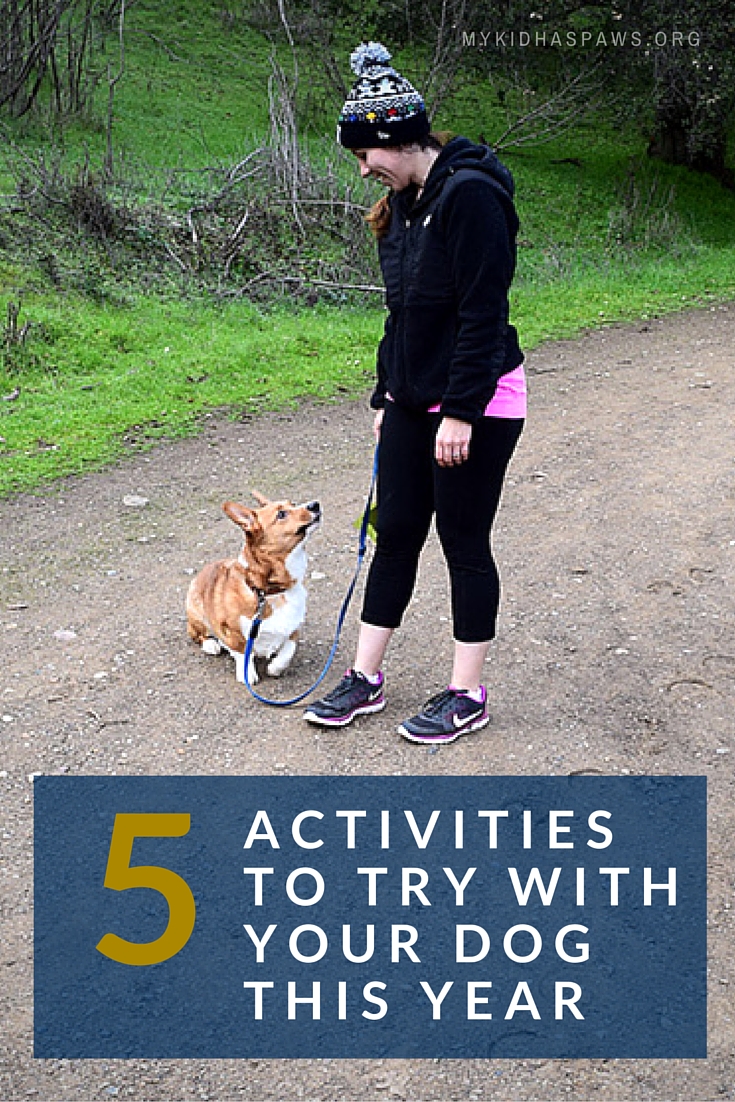 Since this month's challenge is to exercise with your pet, I thought I would share a few additional activities to keep you and your dog from getting bored!
Many of these activities require some warmer weather. However, this list can be added to the mix throughout all of 2016! #MKHPJanuaryChallenge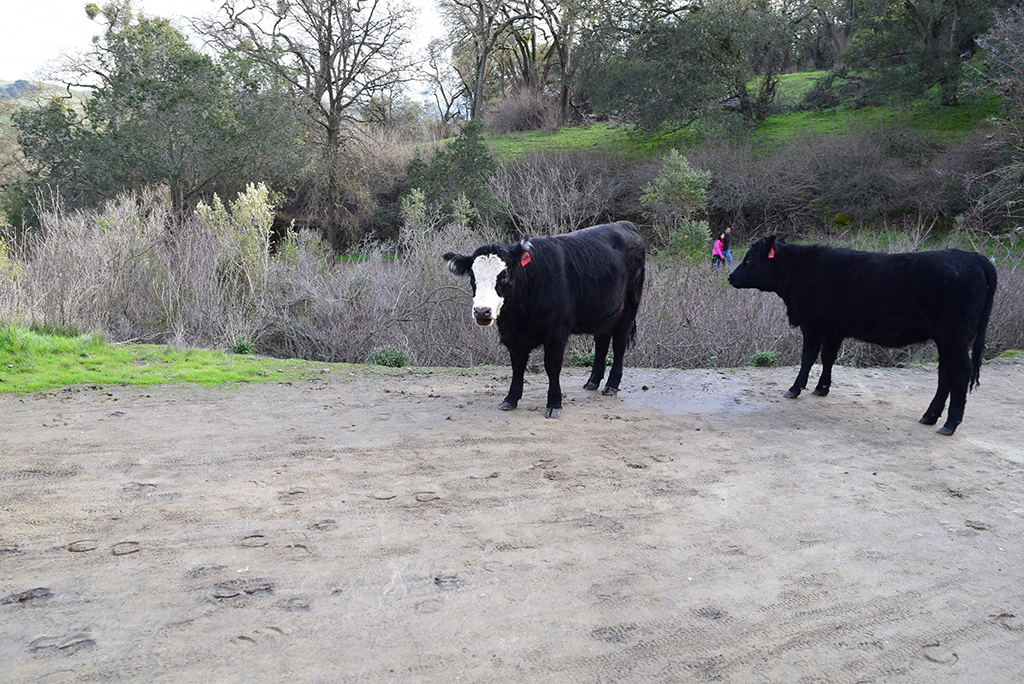 Hiking: If you haven't taken your dog on a hike yet, you are missing out! Rooney loves hiking and so do I. The great thing about hiking is that you get all the fresh air and challenge you need, but without the hustle and bustle of running. This is an activity that you can do with the whole family! (see above for our recent hiking encounter with some local cattle)
Paddleboarding: If your dog likes swimming than Stand Up Paddleboarding or SUP may be the activity for you. The best part is, all you need is a body of water! SUP is an activity that is on my wish list! I have gone paddleboarding on my own before, but I really want to see if Rooney would be willing to balance with me on the paddle board. If you are going to try this activity with your dog, I strongly urge you to make sure they have a life vest. Even dogs who can swim for long distances can get tired too far from shore.
Surfing: Another activity I want to try with Rooney! Of course, I live near the ocean, so I technically have an unfair advantage. However, keep this activity in mind if you are thinking about taking any vacations with the family this summer. Perhaps you are headed to the beaches of California; what a perfect time to take your dog with you to share in the oceanic experience! If you are going to try this activity with your dog, I strongly urge you to make sure they have a life vest. Even dogs who can swim for long distances can get tired too far from shore.
Running: If you dog doesn't like water, then running might be a great endurance activity for you to try together. Rooney and I usually mix running in with our longer walks. I am trying to work him up to a maximum endurance (for me about 3-4 miles), but I think the smells are too good for Rooney to pass up in a hurry, which I understand. Keep in mind that if you are a runner, you need to work your dog up to a distance. Start with very small and intermediate distances and work your way up over time. My good friend Dawn from Leash Your Fitness was kind enough to put together a running schedule for Rooney and I when I first started to train Rooney to run with me. She customized it for us based on our baseline exercise levels, Rooney's current shape, and his ability to tolerate heat. You too should consider these factors before creating a training schedule.
Bicycling: I completed my undergrad is a little town called Davis, California. When I say that Davis is a bicycle town, I am not making an understatement of any kind. Most people in Davis have a bike, and there are thousands of cyclists on the streets and campus every day. Since the town is so bike and dog-friendly, many people ride their bikes with their dogs by their side. When it comes to bicycling alongside your dog, it is imperative that your dog is in good shape and that you have the proper equipment to keep you and your dog safe. For more information, please read What You Need to Know About Biking With Your Dog.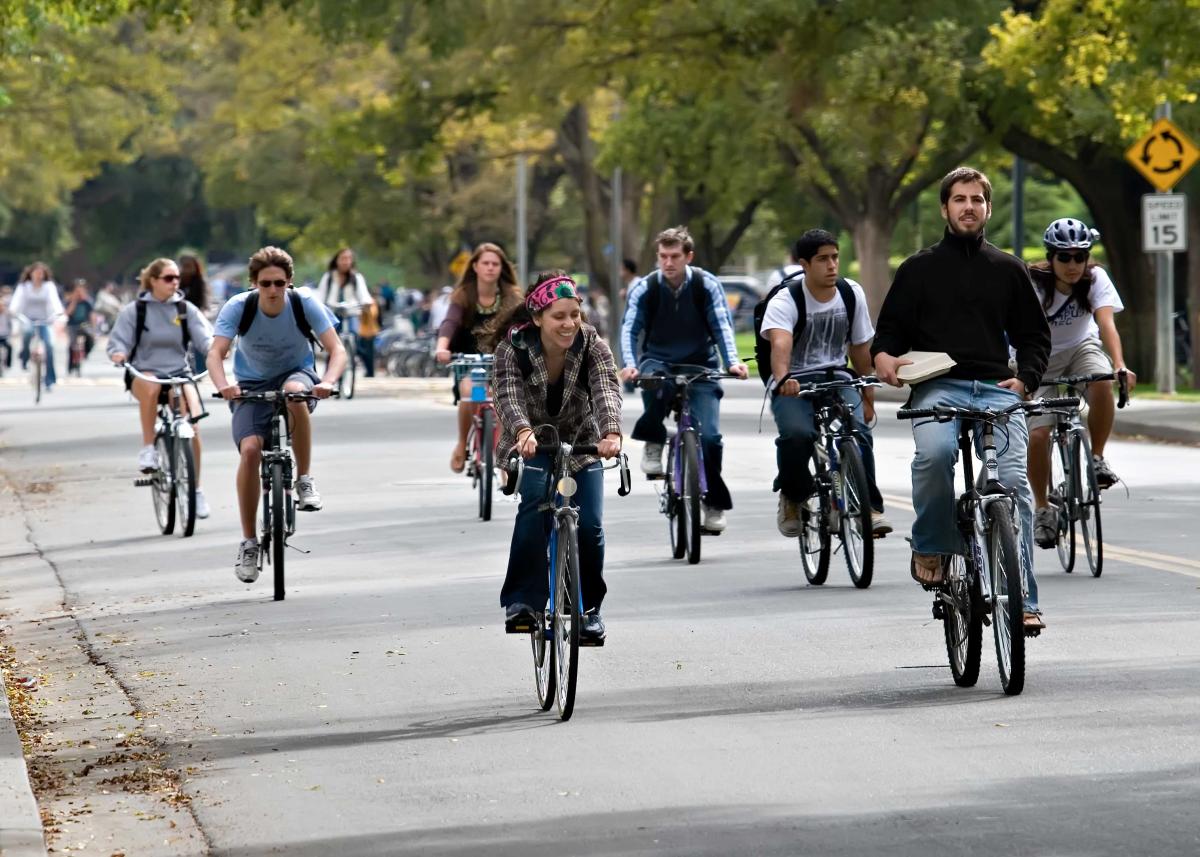 Photo Courtesy of bikeleague.org
If any of the above activities sound like fun, then you definitely need to follow the following blogs for more information about hiking and exercising with your dog:
I read posts regularly from these sites, and I am continually inspired to get out and exercise with Rooney! So tell me, how are your exercise challenges going so far?
Helpful Guest Posts:
10 Beautiful and Pet-Friendly Fall Hiking Trails in the U.S.