This post is for all those procrastinators out there! Yes, this includes me too!
I love holidays, and I love gift giving. However, every now and again I find myself the day before a holiday or occasion without a gift to give. While running to the mall is always an option, sometimes I find myself circling still very unsure of what to buy.
If you are like me, and you find yourself late in the day on February 13th with no Valentine's Day gift, here are a few last-minute ideas that may impress your dog-loving Valentine.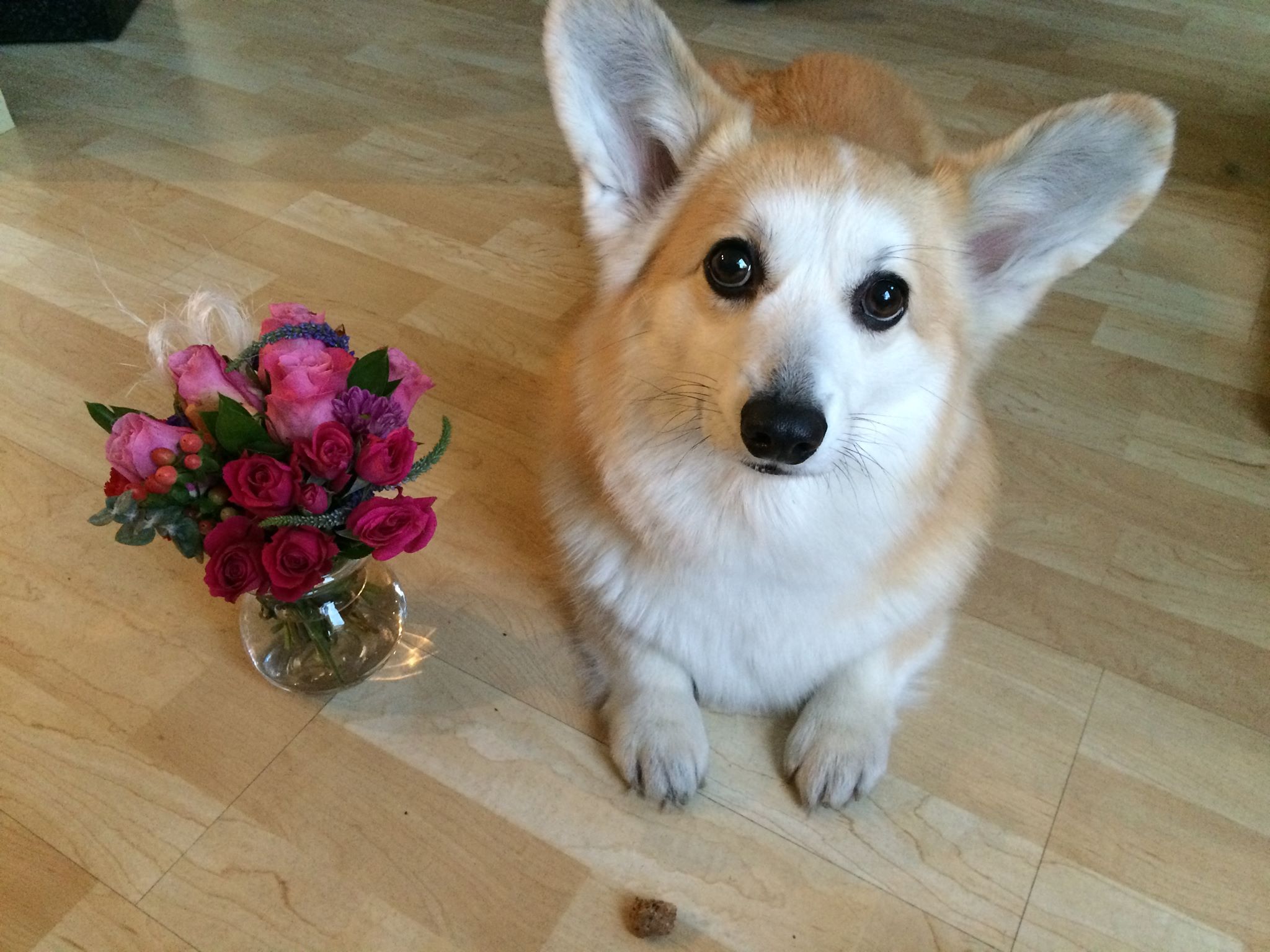 Picture: This is Shasta, Rooney's Valentine!
Plan a Picnic: (Weather-permitting) All you need to do is run to the store (or not, if you have everything to make sandwiches or some other picnic-y food) and get some basic supplies for a nice lunch. In most cases, sandwiches will do. Find a cute basket and a cozy blanket and take your loved one out for a nice picnic. Make this Valentine's Day gesture extra cute by including your dog(s). Make sure to pack a travel food and water bowl for your dog(s) so that you can all enjoy a lovely lunch.
Plan a Spoil Your Dog Day Trip: Every pet parent loves to see their dog get spoiled. So plan a day where you, your Valentine, and, of course, your dog(s) visit a few of their favorite places. If you live in a colder area, the day may start out with an indoor dog park. Then a trip to the local groomer so that your dog can feel fresh and clean. In the Bay Area, you can take your dog(s) to Pet Food Express where they have a self-service dog wash. Then take a trip to your local pet store so that they can pick out some toys and treats. Then head to the local bakery to pick up some after dinner dessert for both your Valentine and your pup. If your Valentine is someone who LOVES to spend time with their dog, this will be a rewarding day!
Donate to a Rescue on Their Behalf: It's not uncommon to be able to donate to a rescue and personalize that donation in honor of someone. If your local rescue has these types of forms, be sure to put them in your card to your Valentine. Or, you could get some construction paper from Target, cut out a heart, and make a custom certificate. I know that this gesture would really warm my heart and the hearts of many other pet parents.
Plan a Hike: (Weather-permitting) If your Valentine is someone who likes the outdoors, plan a Valentine's Day hike on a dog-friendly trail! Perhaps add a little flare by giving them their gift at the top of the hike
bring all of your hiking essentials.
If your Valentine loves dogs, but doesn't have one yet: If your Valentine loves Corgis (because who doesn't, right?), but they are not ready to bring one into their home just yet, you could look up a local meetup on Facebook or Meetup.com to see if there are any play days scheduled. If there is one in your local area tomorrow, take your Valentine to visit with their favorite type of dog! You could even post a message about it within the group tonight. I know that many of the Corgi groups I am apart of would love to have other Corgi enthusiasts visit :).
It's always a good idea to have flowers and dinner plans for this day too. It may be too late for reservations, but you could always make dinner at home!
Happy Valentine's Day!
What are you and your Valentine doing tomorrow?