Remember the 20 Day Challenge that we are doing this month? How's it going? Are you making strides towards improving your pet's dental health?
Today's post will provide you with a little extra motivation if you need some.
Avoiding periodontal disease is reason enough to brush your pet's teeth frequently. However, the number one reason you need to check your pet's mouth frequently is oral cancer.
Unfortunately, oral cancer comes in several forms and proves to be yet another threat to animal health.
Some tumors grow on the roof of the mouth while others can be found on the gum line. On occasion, these tumors include both the bone and the tissue around the teeth, making them very difficult to treat. I don't think it's important to understand the many different types of oral cancer, but I do believe it's important that pet parents know the symptoms of oral cancer and check their pet's mouth often.
According to PetMD, here are some symptoms of Oral Cancer:
Excessive Drooling
Bleeding in the Mouth
Difficulty Chewing
Swollen Lymph Nodes in the Neck
Weight Loss
Facial Swelling
Growths/Lumps in the Mouth
While some of these symptoms are indeed associated with other illnesses and diseases, it is really important that you as a pet parent check your pet's mouth frequently for growths and bleeding. I have seen a few patients have oral growths and lumps removed early, ultimately saving these pets from cancer, thanks to their proactive pet parents.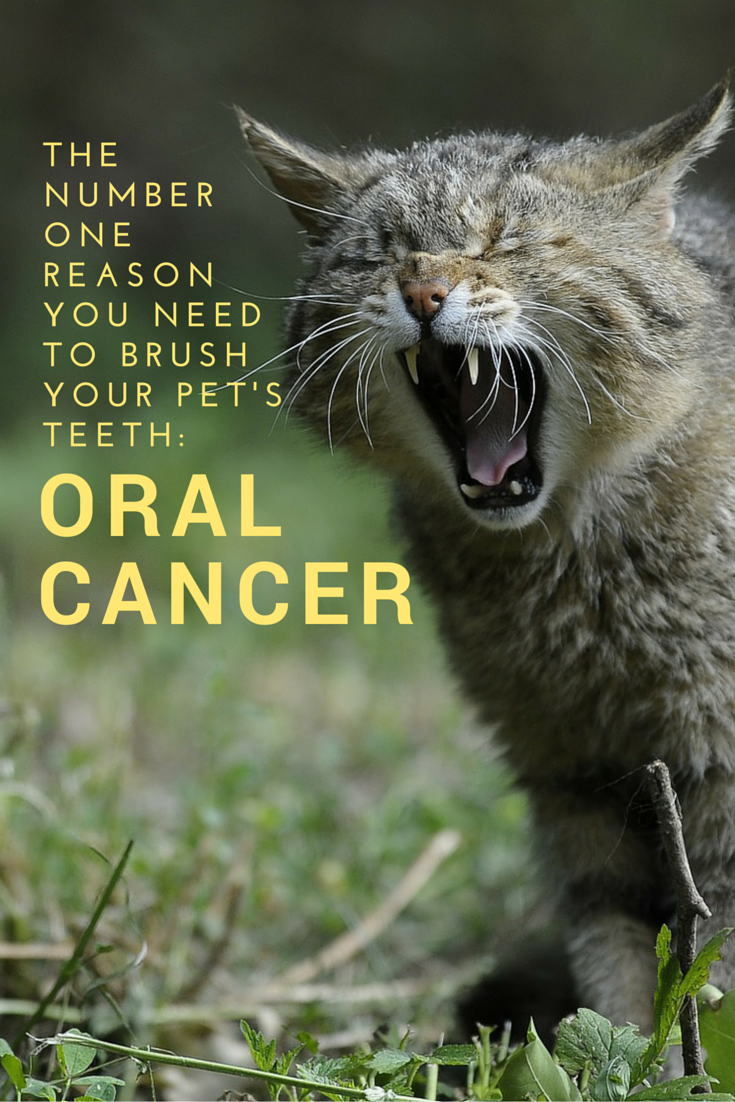 What if my pet doesn't let me check their mouth?
Well, you are not alone. Most cats and dogs don't want their people looking in their mouth. You can make an attempt to desensitize them to you looking in their mouth over time. However, if there is no way your pet will ever let you look in their mouth, be sure to keep up with your annual exams. Looking into/at your pet's mouth is a standard part of an annual exam, and your veterinarian will be checking for many of the above symptoms.
If your pet is in need of a dental cleaning or procedure, this will provide an in-depth look at your pet's mouth, which will allow your veterinarian an opportunity to discover or diagnose any abnormalities.
Because many oral tumors are very tough to remove and treat, it is vital they are detected as early as possible.
Have you every had a pet with oral cancer? What was your experience?