For the past 4 years California has been in a serious drought, but this year we are so lucky to have had normal rainfall and our mountains covered in snow!
This means that Spring Break this year can include a trip up to the Sierras.
As many pet parents make the decision to travel to the snow during the first few weeks of Spring, it is important to remember that your dog could benefit from some snow equipment.
This is particularly important for those of us who do not live where it snows, but only visit the snow on certain occasions.
So, if you are taking a trip to the snow soon, here is what your dog will need:
Waterproof Snow Jacket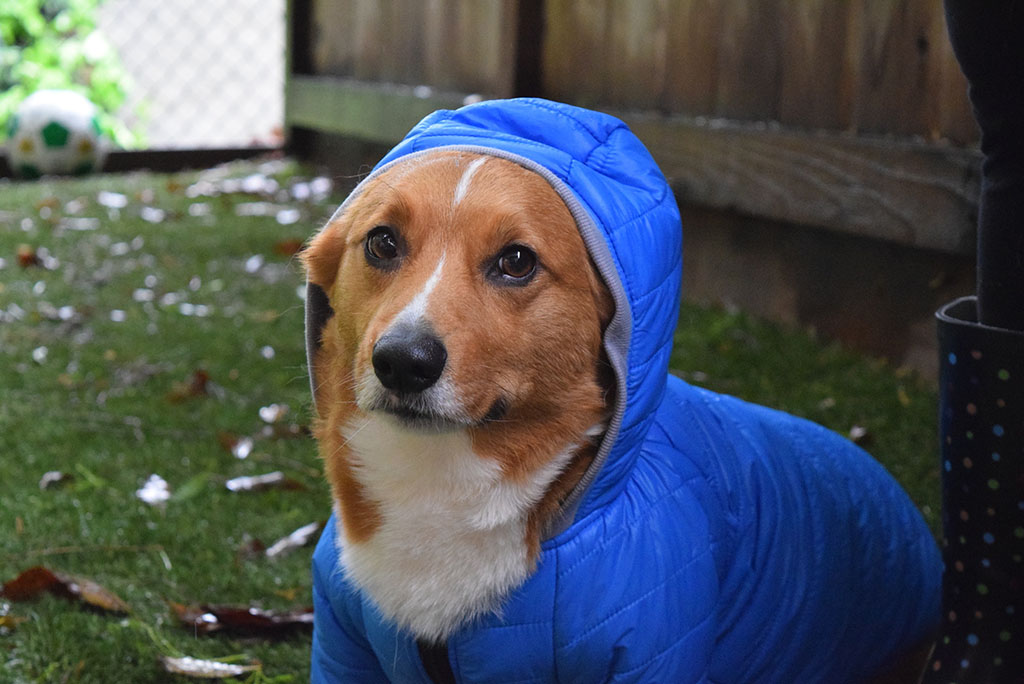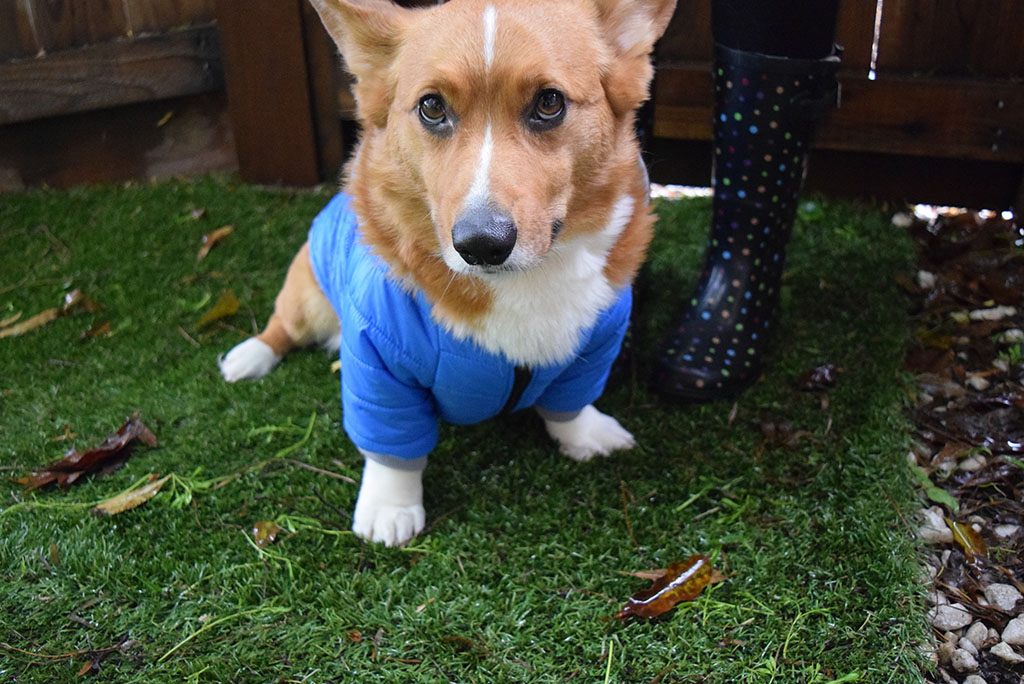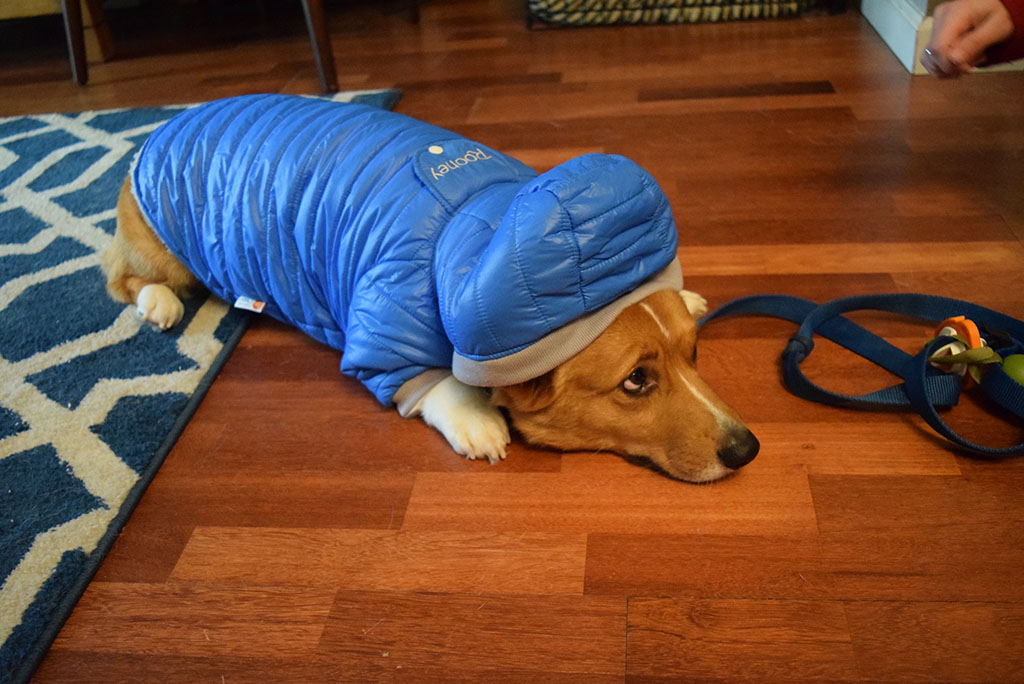 Rooney is wearing a personalized snow jacket that we ordered from Pridebites. Now, all Corgi parents know that it is nearly impossible to find clothing that fits a Corgi body. Pridebites however, prides themselves on being Corgi enthusiasts and they really know how to make a good jacket. This jacket is fleece lined and waterproof to keep Rooney warm and dry for future snow adventures and during our upcoming storms. You can use our code KIDPAW to receive 20% off of your purchase!
Snow Boots
The need for snow boots is two-fold.
Traction: Especially in the spring, snow can very quickly turn into sludge or ice. This provides an excellent opportunity to your dog to lose traction and potentially tear a ligament. If your dog is comfortable wearing snow boots, I would definitely recommend them for running around.
Paw Protection: Ice accumulation between the toes can make it difficult for your dog to continue walking or playing in the snow. Additionally, exposure to cold weather can cause cracked paws and bleeding.
Sunblock
Although there is snow on the ground, the sun can still do damage to your dog's skin. Of course, a jacket will help protect their skin, however if it is warm enough that you feel your dog only needs boots, please remember to apply sunblock if your dog is at risk for sunburn. Dogs with thin or white coats are most at risk for sunburn.
Veterinarians recommend using a sunscreen that is fragrance-free, non-staining and contains UVA and UVB barriers (Veterinary Partner). Also, if the sunscreen has ingestion warnings, it is recommended they aren't used on pets because they can be toxic. To learn more about the possibility of sunburn and some summer solutions, please visit my post "Can My Dog Get Sunburned?"
Pay Attention to their Temperature
Visiting the snow during the Spring can be interesting. There is snow on the ground so there is a possibility that your dog might be cold, but the sun is usually out which can cause the temps to rise. For this reason, pay attention to your dog's temperature while they are out playing in the snow. Are they panting excessively? Then maybe they don't need their jacket for a while.
I hope this list helps you feel prepared for your Spring trip to the snow!
Disclaimer: I am a PrideBites PAWtner. This post contains my affiliate links. If you purchase a product via these links and use my discount code, I will receive a commission.  PrideBites is not responsible for the contents of this post. My Kid Has Paws only shares information about things we believe our readers will enjoy.
---
Also, I would like to wish everyone a very Happy St. Patrick's Day!
Here is a St. Patrick's Day post if you are interested in learning more about Irish Dog Breeds: 7 Irish Dog Breeds for St. Patrick's Day.