April is already in full swing, and I am so excited about this month's challenge!
Throughout the month of April, we will be researching and making updates to create the best pet home!
The upcoming blog posts will consist of tips on how to pet-proof your home, how to integrate pets into your decor, how the items in your home can help rescues & shelters, and more!
I have been trying to improve the monthly challenges that we have for 2016, and I thought a checklist for this month might be very helpful. At the end of the month, I will update the list as a PDF with links to the different blog posts.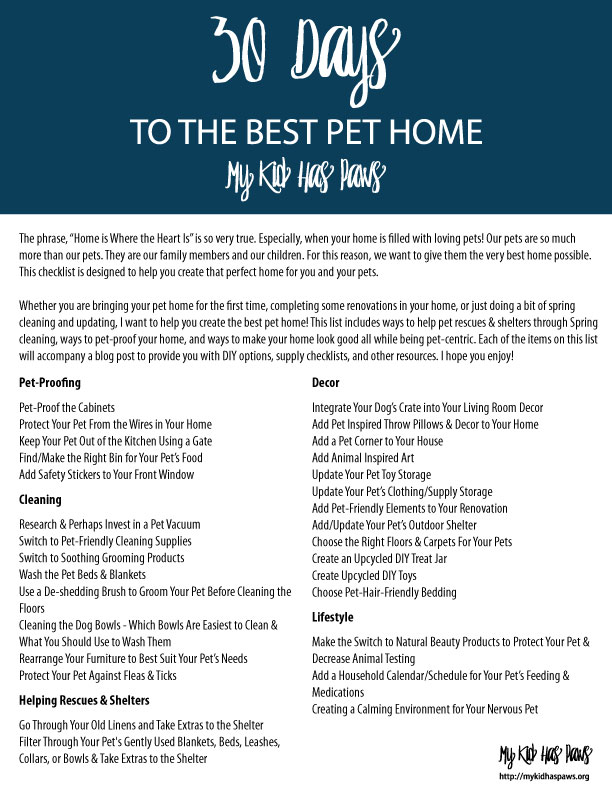 Download the PDF: 30 Days to the Best Pet Home
There will also be a giveaway this month and a few discounts for purchases, so stay tuned!