Day 4 of our 30 Days to the Best Home will focus on Safety Stickers!
What are pet safety stickers you ask?
They are simply stickers that go on the windows of your home and say how many animals you have inside.
Why would I need a safety sticker?
In the event of an emergency, it is important that all first respondents (firefighters, police officers, etc.) know how many animals you have inside.
I have always felt these stickers were most important for fires. I have shared with my readers before that my biggest fear is that there will be a fire while I am gone and Rooney will be stuck inside the house. In these situations, it is best if firefighters or all other authorities know to look for Rooney if they respond to an emergency.
Where Can I Get a Safety Sticker?
Great question! You can order them online from a variety of sources, but here are a few:
You might also be able to pick them up from your local pet store, your veterinarian's office, or maybe even your local doggy day care, as some businesses use them as marketing material.
We received our safety sticker from Only Natural Pet at BlogPaws last year.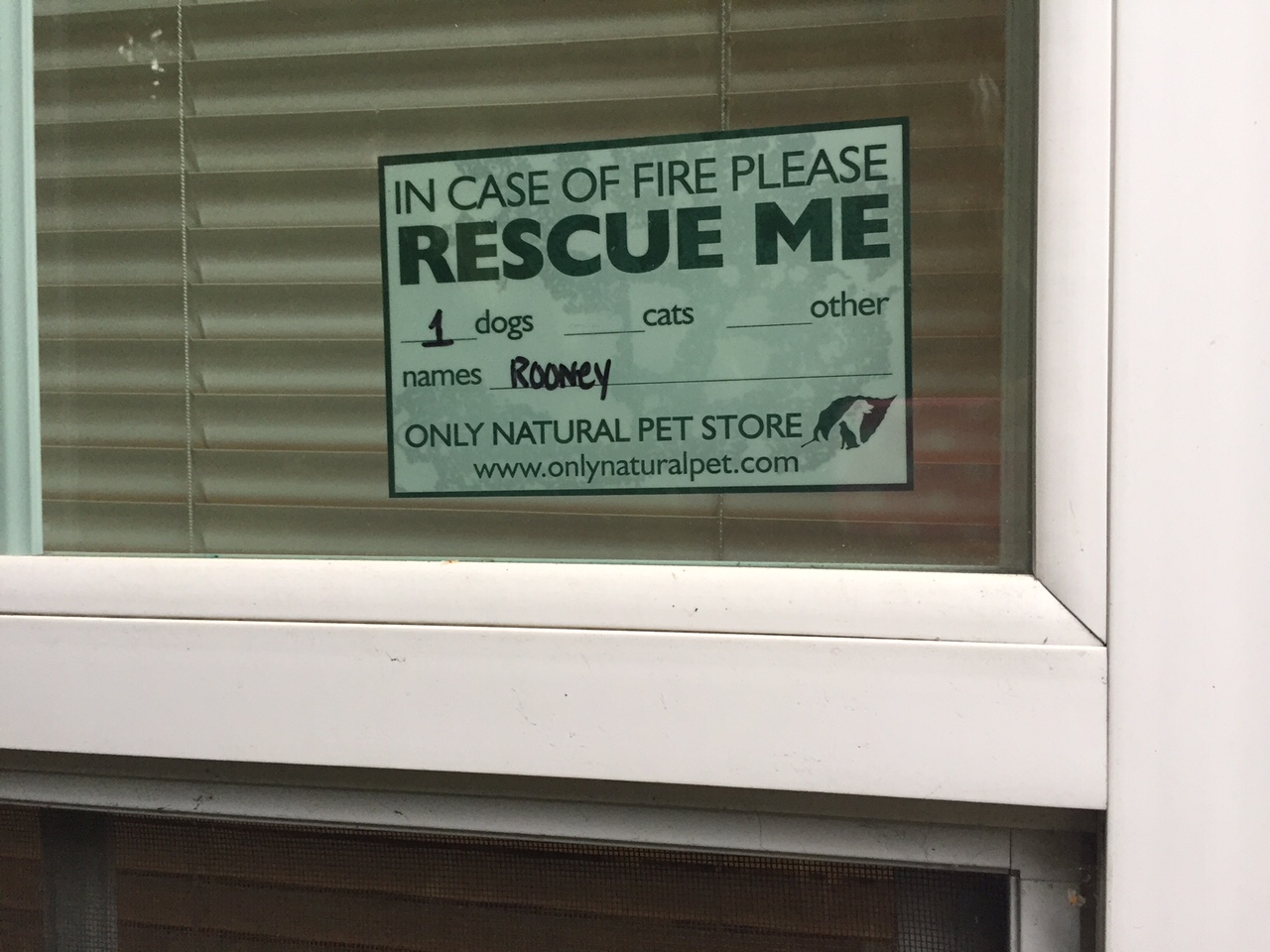 Once you get your sticker(s), simply fill them out and place them on the windows closest to your main entries.
That's it! This quick fix helps you keep your pets safe!
If you would like to upgrade from stickers to something a little more permanent, I found this great plaque on Pinterest that can be fixed to the outside of a wall or door.
Do you have pet safety stickers? Have you been in a situation where they saved your pet?