If you are reading this blog, you are probably heavily invested in your pet's health and, therefore, know a lot about how to protect your pets from potential poisons.
However, the biggest threat to our pets might be the guests we bring into our home who don't know what is, and is not, poisonous for pets.
When you have guests over for dinners or holidays, the last thing you want to be is stressed. Stressed the whole time because you are so afraid that someone will feed your dog a piece of the chocolate cake. Or, they have sugar-free gum in their purse, and your pet might find that snack when no one is looking.
To avoid stressing about your pet's safety, or stressing your guests out, here are a few ideas to keep everyone informed and keep your pet safe:
Chalkboard Notes
Chalkboards are very popular in home decor right now, and I personally love the idea of using them to remind your guests not to feed your pet toxic items. You could write something as simple as "Please Don't Feed the Dog", or you could be more specific and say "The Dinner We Are Eating is Delicious, But Is Toxic to My Pup. Please Don't Feed".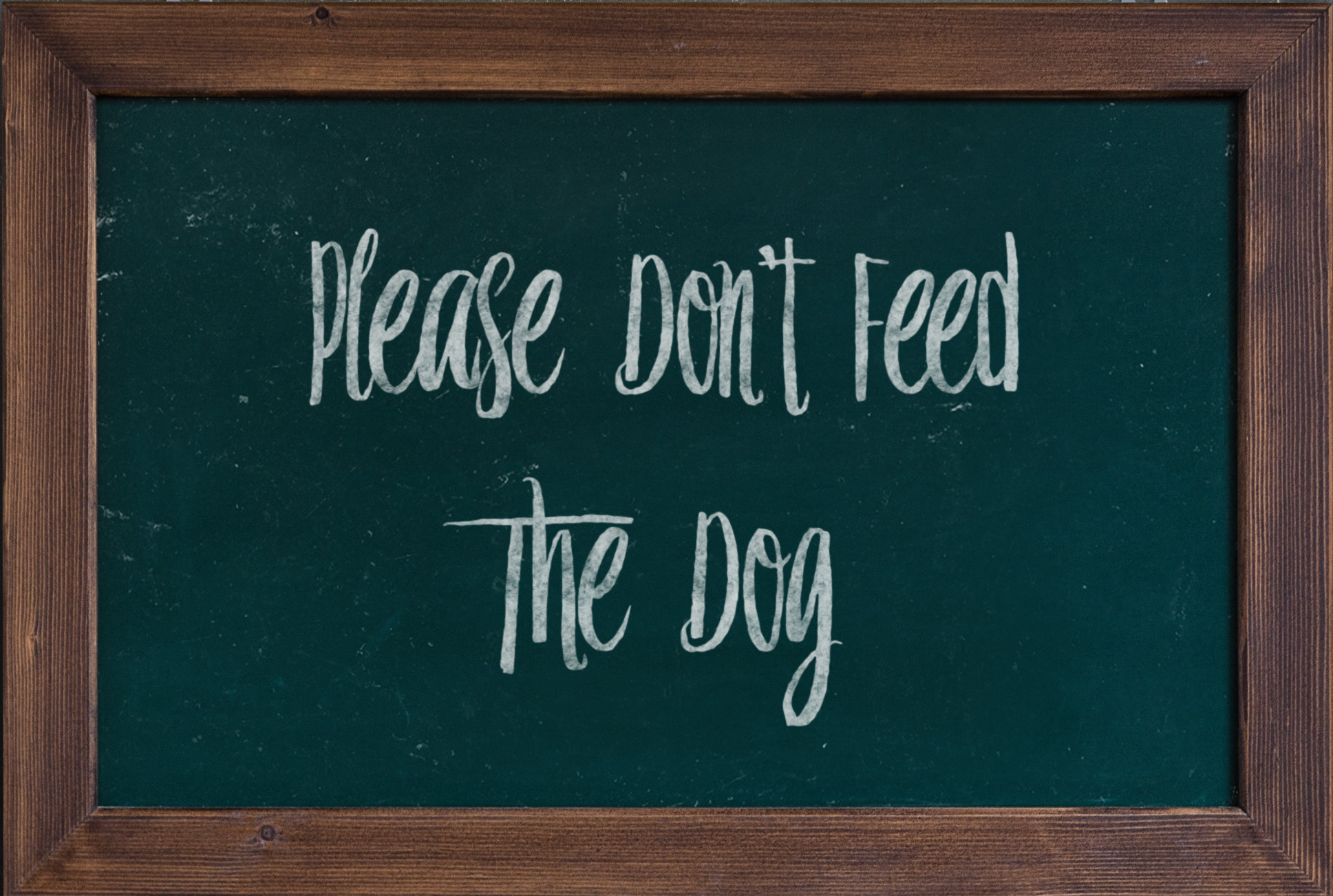 Jackets & Purse Storage
It's really important to make sure all purses are completely out of reach for your pets. I highly recommend clearing off a desk, table, or high shelf in a guest room for purses, which can have toxic items in them. Additionally, I would clear a space in your hall closet, or use hallway hooks to have people hang up their jackets so that you don't have to worry about people having toxic items in their jacket pockets.
Bandanas & T-shirts
This idea came from Dr. Petryk from Trupanion pet insurance. (If you missed her tips on everyday toxic items, please check out our post here). Have your pet wear a shirt or bandana that reminds people not to feed them. For example, you could use a site like Etsy or Zazzle to customize a bandana or t-shirt to say "Please Don't Feed Me" or "I Have a Sensitive Tummy".
I designed this one for Rooney on Zazzle: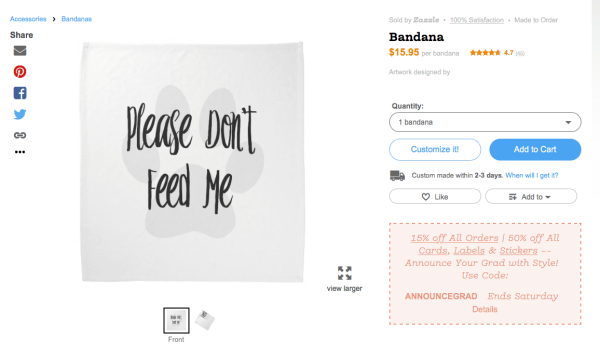 Those are my ideas for keeping your pets safe. Please leave your ideas in the comments below.
Also, I want to thank everyone for participating in our March Challenge, and for taking the time to read this month's themed articles.
Are You Planting Pet Poisons in the Yard?
April's Challenge will be 30 Days to the Best Pet House, and the first post will be released this weekend complete with a calendar/checklist. Are you excited?!?!?