On Day 12 of our 30 Days to the Best Pet Home, we will discuss rearranging our furniture to suit our pet's needs. In our home, Rooney's comfort and needs definitely supersede our own, and we know we are not alone. As much as we love a Rooney approved solution, we also want furniture that fits our needs and blends in well with our decor.
Since Rooney is a Corgi and falls under the "low-rider" category, I'll discuss the needs of a low-rider dog. A low-rider dog is one that is long and has short legs. Think Dachshund, Corgi, Sussex Spaniel, or Basset Hound. These breeds of dog need their backs protected and their furniture easily accessible. Our couch is nice and low, so our big concern is our bed.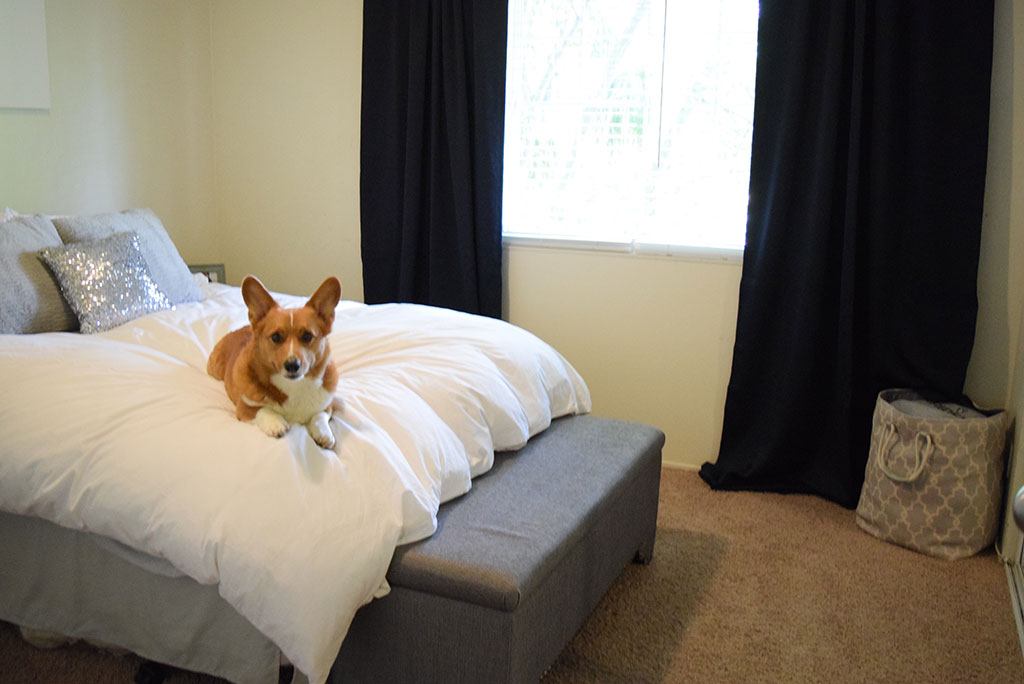 Ottomans & Bench Seats
I recently found this great bench seat and my husband had the brilliant idea to put it at the end of our bed so that Rooney can easily jump on and off our bed without risking injury to his back.
See, sometimes our low-riders just need a little extra help, and ottomans and bench seats are a perfect solution to keeping continuity and functionality in your decor while also providing your pet with the exact support they need.
Pet Stairs
In addition to the ottomans and bench seats, there are a few more decor-friendly solutions. Most importantly there are pet stairs like these from Wayfair.
Pet stairs are a great item to train your dog to use early so that they never learn to jump on and off of furniture. We are still working on Rooney's affinity (or lack there of) for pet stairs.
PupStep Wood 4 Step Pet Stair
Regular Price:$107.69
Cats
Don't think I forgot about the cats. Cats also need dedicated space within our homes, unless you want to pay the price and get woken up in the middle of the night by a chorus of meows because there was nowhere perfect for lying down.
While I am sure there are plenty of places in your home to put a cat bed, there are a lot of new styles of cat beds that can provide your cat with the coziest place, and fit in well with your decor.

Does your furniture suit your pet's needs? Do any of your furniture pieces double as a pet bench or bed?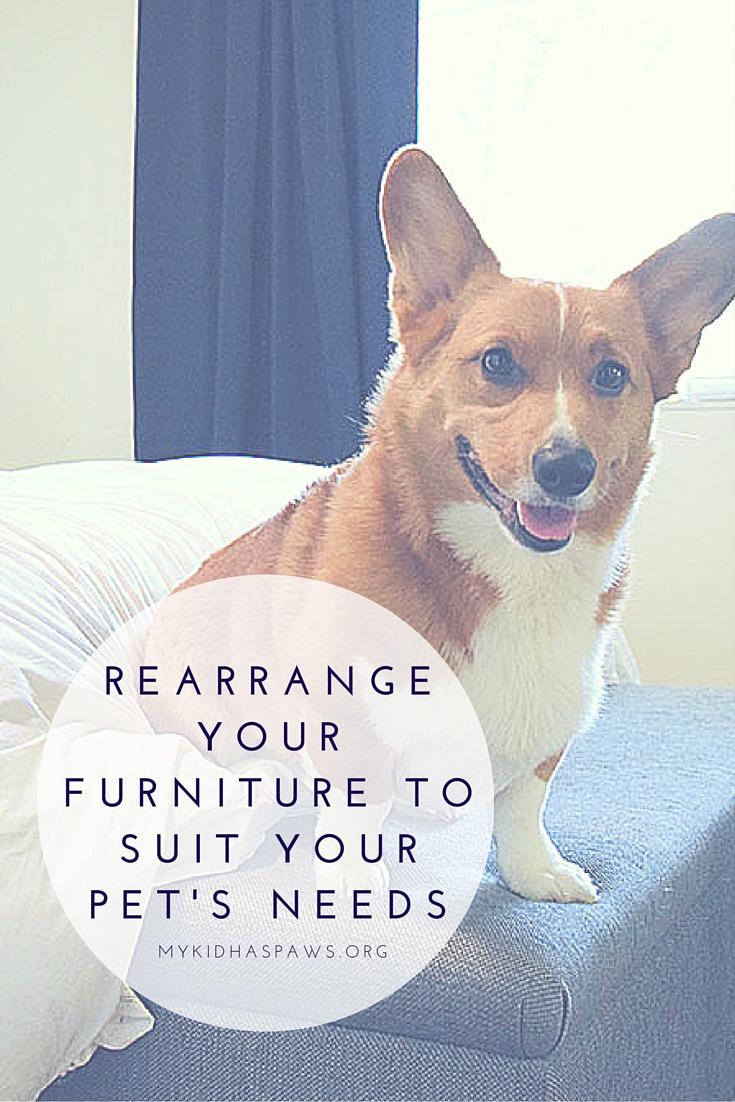 REGARDING THE CHALLENGE: I must ask for forgiveness from my readers. I promises you 30 posts in April, and I bit off more than I could chew. We only got through 11 :(. As disappointed as I am in my lack of posting, I promise to make it up to you. So the April Challenge will continue! Don't worry, May's Safety Preparedness Challenge will not be overlooked. Stick with me and I promise to get you all of the blog posts you deserve!
Disclaimer: I am part of the Wayfair Homemakers Program. I am occasionally provided with Wayfair products in exchange for my honest opinion. My Kid Has Paws strives to share only products we believe would benefit our readers.