Zika. We haven't been able to get away from this word recently. It's been all over the internet and the news because our Olympians are currently at high risk of contracting the Zika virus.
While the Zika conversation has been ongoing, we haven't heard much about whether or not Zika can affect our pets.
Recently, Dr. Ernie Ward, Jr. published a post on the Fetch blog from Petplan.com about Zika and how it can affect pets.
Here are my main takeaways from his article:
We don't know for sure if dogs & cats can get the Zika virus. The research is not yet complete.
There is no available treatment or vaccine for the Zika virus for dogs or cats.
Zika is transferred through mosquito bites.
Most common in Asia & Africa, but these days we have seen more cases in Central & South America.
1600+ cases of Zika (in humans) have been reported in the U.S. as of the end of July
Most (almost all) of the reported cases were people who had traveled to affected areas.
At the end of July, the CDC officially cautioned pregnant women not to travel to Miami due to 14 confirmed cases.
We actually don't know much about the Zika virus to date.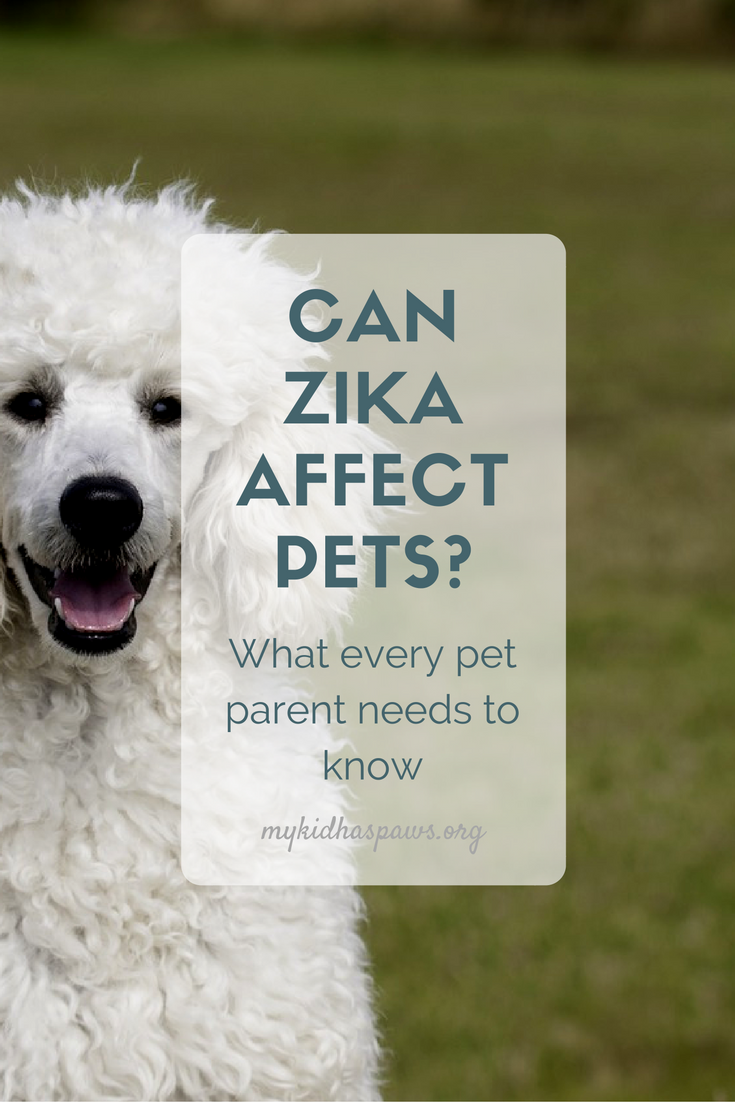 What can you do?
This information while helpful can be alarming. What do you mean we don't know??!? What do you mean there is no treatment?!?!
It's undoubtedly scary. So here is what we can do for our pets as of now:
1. Limit your pet's exposure to mosquitos. Dr. Ward recommends:
Remove any standing water from flower pots, bowls or buckets to help eliminate mosquito breeding areas.
2. Protect your pet from other mosquito-borne diseases like heartworm
3. Keep yourself informed. The CDC has a Zika website where you can stay up to date on the most recent information and research.
I want to thank Dr. Ward for discussing such an important issue for our pets. I highly recommend reading his article to learn more about the disease and the types of mosquitoes that carry the disease.