We just took our first road-trip with Rooney this past week (thanks to an amazing giveaway I won on FidoseofReality.com) and I know it brought us even closer together as a family.
You see, my husband and I both work full-time. While we have staggered schedules so that Rooney is home with one of us a lot, but it is rare for us to get a whole week together as a family. Every pet parent knows that those moments when you look over and you see everyone that is most important to you right there, spending quality time with you, you can't help but feel grateful.
Not to mention, Rooney was the best travel companion we could ask for! He slept well in the hotel, he was quiet and calm in the car, and he also joined us for some outdoor activities!
Not only were we able to bond due to the quality time we spent together, but we were also able to bond with Rooney over Bacon. Yup, that's right…bacon!
Don't get me wrong, I think Rooney would have had a great time on our road trip regardless. However, I believe he had extra fun due to the Pup-peroni Bacon flavored treats we brought along with us on our trip. 
Not only did Rooney love the flavor of the Pup-peroni Bacon treats, but the chewy nature of these treats made them a perfect treat to put in his Kong, so that he was happy in his crate, which was KEY to our roadtrip.
If you take anything away from this blog post, here it is:
Always make sure you have a plethora of treats with you on a road trip with your dog. You never know when you will need to distract them, get them to go to their crate or work on some training.
Rooney loves bacon flavored treats.
As a matter of fact, Rooney loved the bacon flavored treats so much that I was only able to take a few pictures of him with the bag of Pup-peroni treats before he stuck his head in the bag.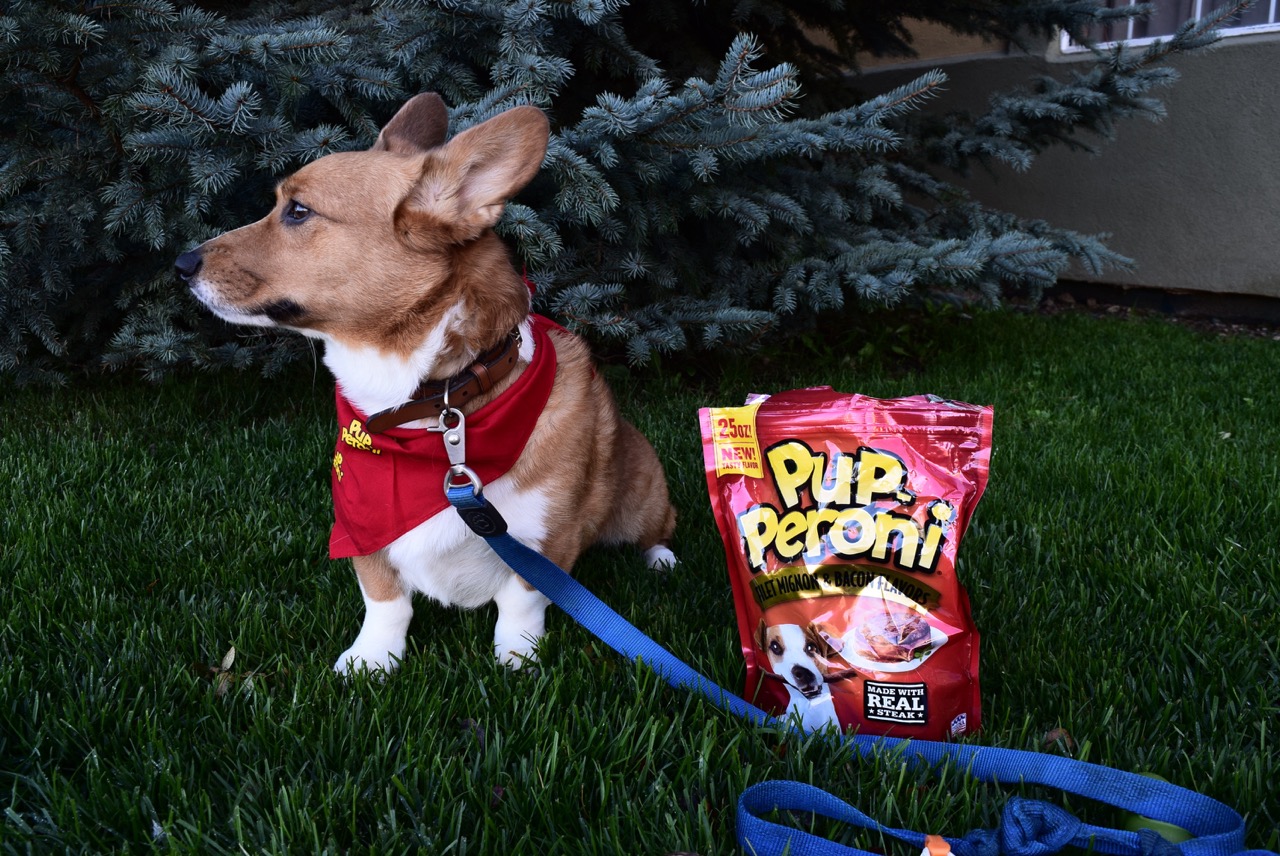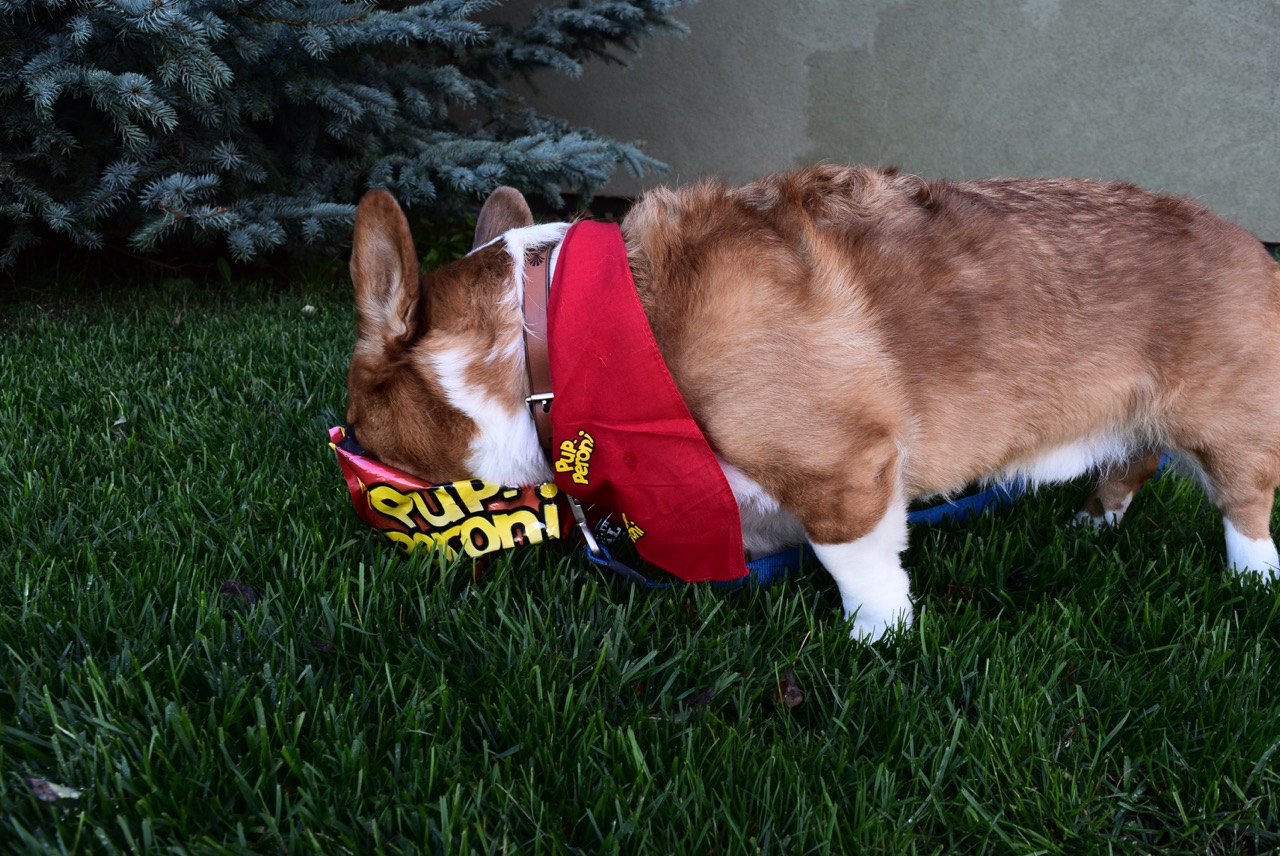 I'm telling you, when we give Rooney bacon flavored treats, he looks at us like this: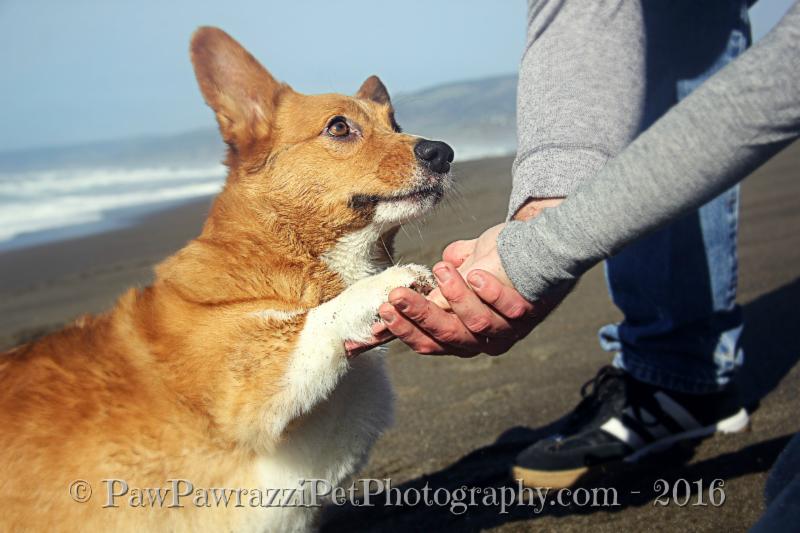 Tell me, what brings you and your dog closer together? What makes them look at you endearingly?
Disclaimer: We were provided with the Pup-peroni Bacon flavored treats as part of a campaign to promote their new product. However, as you can see, Rooney really does love them and your dog might love them too.