I LOVE fun and historical facts about pets! It's definitely one of my favorite things. So today, I thought I would share with you some awesome Presidential related facts that Petplan pet insurance shared with me, in honor of President's Day.
1. The Commander-in-Chief with the most pets named after him? Theodore Roosevelt!
Petplan's inquiry into presidential pet names showed the following leaders inspired the most monikers: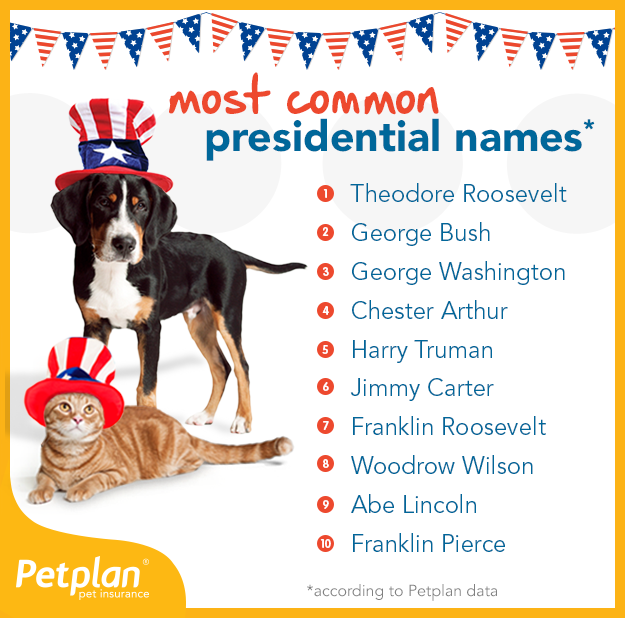 2. Honorable mention for originality goes to Catvin Coolidge!
3. First Lady names are also common — from Mary Todd Lincoln to Eleanor Roosevelt, pet parents love paying tribute to the women of the White House as well.
Rooney's namesake is a soccer player, but we did discuss Presidential names when we were naming him.
Do you know any dogs who are named after a President or First Lady?
Disclaimer: I DO NOT want to start a political conversation on this blog. This post is meant to be cute and about pets. Enjoy!